News
Why Harold Varner III continues to smile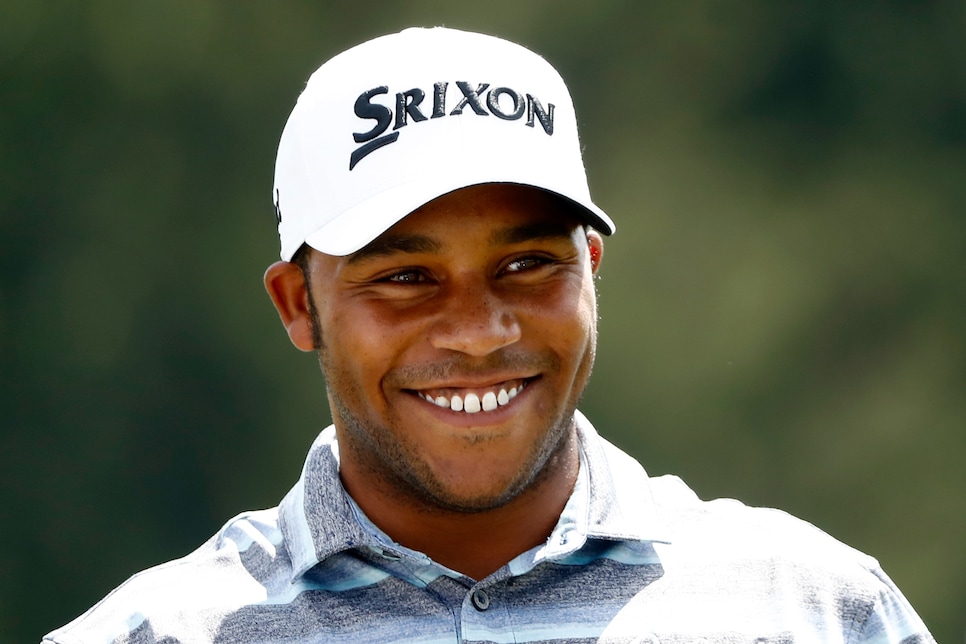 OLD WESTBURY, N.Y. -- It's the smile that sticks with you. The unorthodox swing -- a short, compact, forceful motion that looks he's waving a carnival high-striker hammer -- catches the eye. His half-hitch, half-saunter stride also captivates. Even with golf's engaging crop of players, his interaction with fans -- stopping countless times for handshakes, autographs and photos -- is noticeable. And you'd be lying if you didn't say his skin color, different from that of the marshals, media, gallery and his peers, didn't grab your attention. But it's Harold Varner III's smile -- a gleam that would shine through a solar eclipse -- that sticks with you.
One that was especially bright in Long Island on Wednesday. And why wouldn't he be smiling? That Varner's here signals an incontrovertible truth: the clock didn't strike midnight on his Cinderella story.
To many PGA Tour players, the Northern Trust is a business trip, the start of a grueling, laborious postseason. For a select few, however, it's a celebration. It's a group of guys who have spent the past months wondering if the horizon will bring another season in the bigs or a loathsome journey to the minors. To the lucky few whose bubbles didn't burst, this week is like the Academy Awards: just earning the invite makes them a winner. And rightfully so: they have secured their tour card -- and to a bigger extent, their future -- for another year.
This crowd includes a Ryder Cupper in J.J. Henry, former top-10 player Rory Sabbatini and Martin Flores, who locked down his status thanks to an ace on his 70th hole last week. Also in this bunch: Varner, who became the first African-American to earn his card via the Web.com Tour in 2015.
Varner's story is deeper than race. He picked the sport up at nine thanks to a local course offering a $100 junior membership. By 16, he was working the range at a country club when the pro started giving him lessons, and his game took off. He eventually earned a scholarship to East Carolina, and won Conference USA Player of the Year honors in his senior season.
After working his way up through golf's professional ranks, he grabbed his tour invite in 2015 at 25 years old, and last winter won the Australian PGA Championship, his first professional victory. Varner seemed destined for big things.
Yes, that he's a black athlete in a very white sport makes this climb noteworthy. But "growing the game" isn't tied to ethnicity. It's about the middle and lower class, diverse backgrounds, late bloomers, creating opportunities where they don't exist. All facets that Varner speaks to, color of his skin be damned.
Unfortunately, after a respectable rookie campaign, the 27-year-old struggled with his game this season. Heading into last week's Wyndham Championship, Varner had not posted a top-10 finish in 28 appearances, missing the cut in almost a third of his starts. Though he had improved his iron play, his short game went south, ranking outside the top 140 in strokes gained: around-the-green and putting. His improbable dream was on life support.
But Varner answered the bell in Greensboro last week, and answered with vim. Starting the tournament 138th in the FedEx Cup, Varner opened with a seven-under 63, good for third after Day 1. He followed with rounds of 68 and 66, putting himself in strong position to move into the venerable 125. Through his Sunday front nine, that ticket seemed ensured, touring the side in 32 strokes.
Consecutive bogeys, however, with three ho-hum pars suddenly put things in doubt, as the rest of the field painted the course in red to drop Varner down the board. But, with his career on the line, he righted the ship with a birdie on the 15th, with pars on the closing holes sealing the deal. For at least one more season, Varner -- and the drive he represents -- would run with the big boys.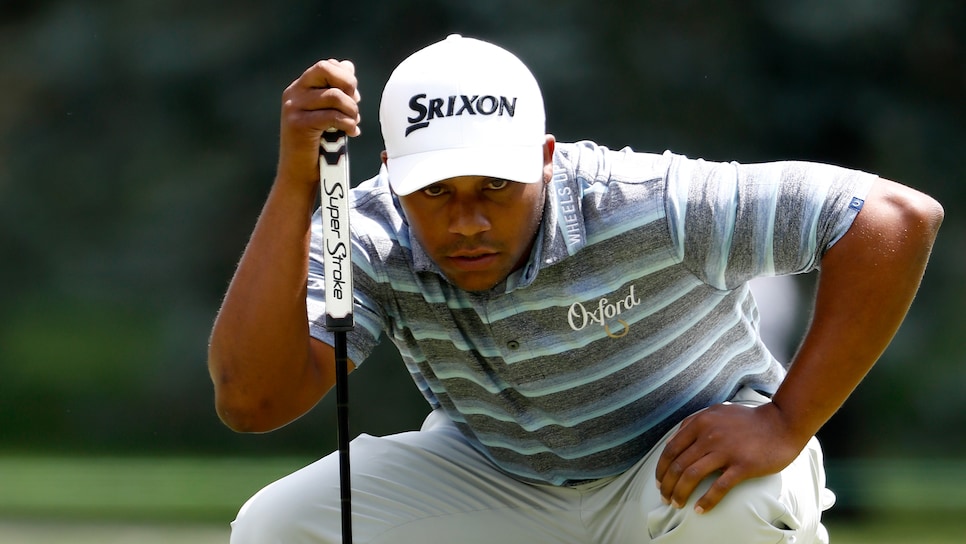 "The primary reason people know me is that I'm black," Varner said. "I'm not afraid to say that. Maybe I'll get a bit more media coverage or be seen as the guy who can change the way the tour is perceived. Being black has helped me, no doubt.
"On the other hand, from when I first started playing golf at a high level, I was seen as the good black golfer — not just a good golfer. Even though my primary goal is to be the best golfer on the PGA Tour, and even though I have the same goals as any of the top players, I'm often labeled as that guy. You know...the black guy who isn't Tiger. Trust me, I hear it.
"But out here on tour, I want to be known as a winner."
Varner will have plenty of chances to get his trophy. But he doesn't need hardware for that designation. Simply being inside the ropes makes Varner a winner, a walking paragon of all the good the game can be.
And Varner knows it, too, irrefutably evident in that smile.