The Loop
Why Els' poor form isn't necessarily cause for alarm
BETHESDA, Md. - Ernie Els is feeling good vibes as he returns this week to Congressional CC for the 111th U.S. Open, not surprising considering he won the last U.S. Open staged here in 1997 and subsequently was made a member of the esteemed club near the nation's capital.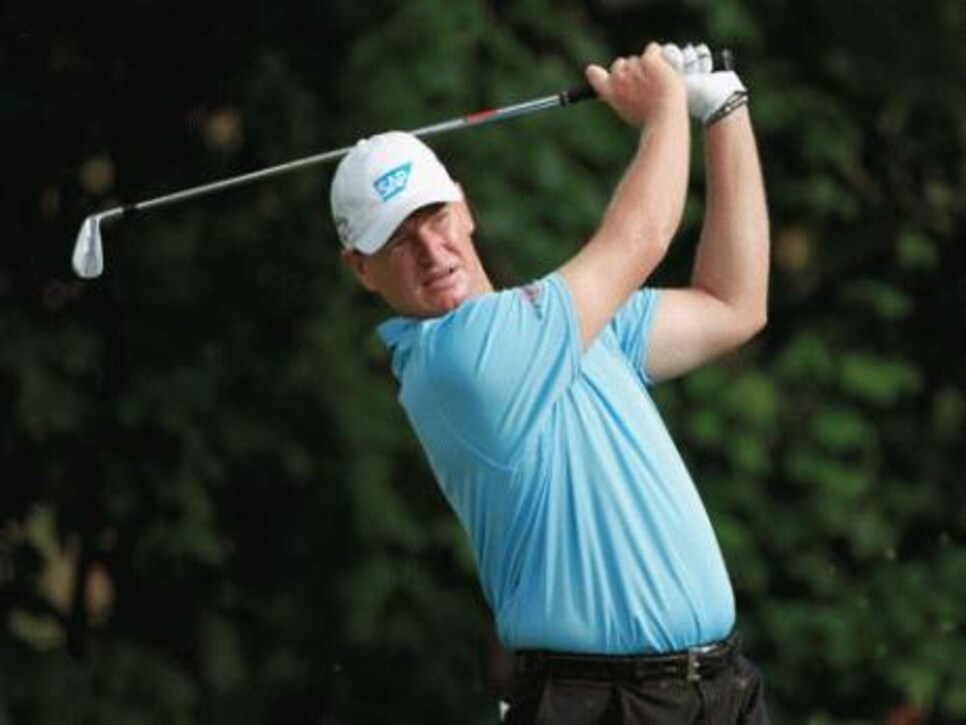 **Photo by Scott Halleran/Getty Images
The Big Easy also enters the week with a confidence level similar to that he had 14 years ago. And, remarkably, it's not exactly one that would seem conducive to winning the year's second major championship.
"In '97 I didn't come in here with a lot of form," Els said Tuesday morning at Congressional. "Back then we played (TPC) Avenal across the road, and I missed the cut there (in the Kemper Open), and I think I missed the cut the tournament before that. So I was a little bit on shaky ground."
Els, in fact, missed four cuts before capturing the 97th Open in a showdown with Colin Montgomerie and Tom Lehman. This year, he has missed the cut in two of his last three starts and was 61st in his last start, the Memorial Tournament.
Other than winning the South African Open in his homeland last year, Els hasn't been much of a factor in the tournaments he's entered since he was third in the 2010 U.S. Open at Pebble Beach Golf Links.
That result was just one more close call that Els has suffered in majors since his last grand slam victory in the 2002 British Open. The Big Easy has finished in the top 10 in 15 major championships since he won at Muirfield, Scotland.
"When I look back at Pebble Beach, I played such wonderful golf from tee to green.  I really found my swing that week, and I wasn't even that bad on the greens. It's just that back nine, it seems like I just kept missing inside eight feet almost on every hole, and I was really, really very disappointed after that," Els said. "We flew from Pebble to -- I think I had to be in Munich next week -- and I was just as flat as I've ever been in my life.
"I don't know exactly how the brain works, but that really was quite a big disappointment. I really felt that I did play the golf that I wanted to play, that I envisioned to play, and I didn't quite get the result that I wanted.  But you've got to give credit to Graeme McDowell, the way he played. But from my point of view, I felt like I let one slip away there."
Els has let plenty of chances slip away. And now, at age 41 and with younger players making inroads into big events, Els is running out of chances to add to his Hall of Fame record.
"You know, it's almost too much," Els said of the urgency he feels. "I've almost got to dial it down a bit because my form so far this year has been atrocious. I want to change it as soon as possible. I think my patience level    they say when you get older, it gets better, but I don't know; I think I'm a little different.
"That's been part of my problem is trying to change things around and getting back to normalcy. It's been a very weird, weird year this year so far. But my sense of urgency is very much there.  I'm putting a lot of work into my game. I need to basically find a way of letting it happen, you know, I'm waiting for that week for it to happen. So maybe this week."