The Loop
Why does Phil Mickelson want to buy a Rancho Santa Fe Country Club?
Three years ago, Phil Mickelson and his agent and friend Steve Loy bought four private golf courses in Arizona that formed the foundation of their new business venture, the M Club. At the time, Loy was asked by Phoenix-area golf writer Bill Huffman why they were getting into the golf course business.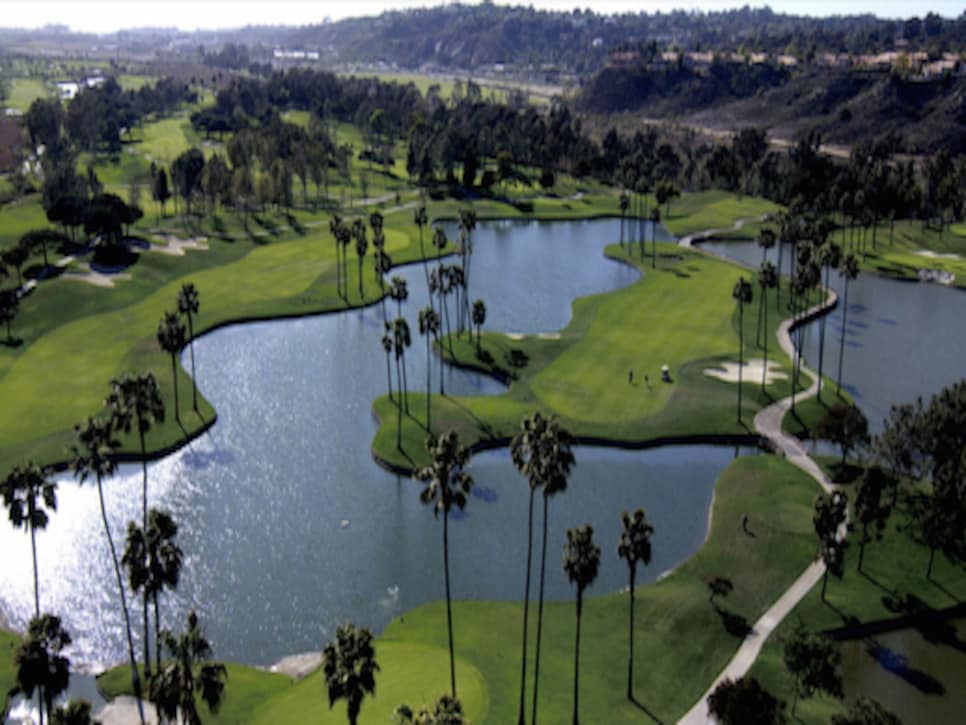 "I don't know if it's the stupidity talking or the money walking," Loy replied, presumably in jest.
The question might be asked again in the wake of the news that Mickelson, Loy and U-T San Diego publisher Doug Manchester, under the banner MMG (Manchester & Mickelson Group), have signed a letter of intent to purchase Fairbanks Ranch Country Club in Rancho Santa Fe, Calif., from its members.
The answer probably begins (but does not end) with the fact the price is right. It is a buyer's market for golf courses, the broker, Jeff Woolson, Managing Director of the Golf & Resort Group at CBRE, said. "The average golf course deal in the 2000s was somewhere between five and eight million [dollars]. The average golf deal right now is between one and three million."
Fairbanks Ranch surely has not been immune to falling prices, though probably to a lesser degree. "Rancho Santa Fe is a pretty special place," Woolson said. "It still has an affluent demographic that's hard to beat. So there was a lot of interest and continues to be a lot of interest."
Beyond that, MMG's interest in Fairbanks Ranch involves Mickelson's M Club and its courses, as well as another owned by Manchester, the Grand Golf Club, a Tom Fazio-designed course at the Grand Del Mar, a resort located a few miles south of Fairbanks Ranch.
The M Club business plan allows members at each of its private clubs to have privileges at every other club in the portfolio. The M Club recently added its fifth course, Stone Canyon in Oro Valley, Ariz., outside Tucson.
Meanwhile, Louis Ferrero, a former president of the Fairbanks Ranch board, told the U-T San Diego that MMG was proposing an "ambitious improvement plan and a link to [Manchester's] Grand Del Mar property."
The link is that Fairbanks Ranch members, who include World Golf Hall of Fame member Gene Littler, would have access to Grand Del Mar in some fashion. Moreover, Fairbanks Ranch reportedly also would have a tie-in to the M Club courses as well, increasing the value to members.
Manchester declined to comment. "We at this stage can not talk and any communications needs to happen through Steve Loy," he said in an email.
Loy did not respond to an email request for an interview. However, he was quoted in a letter Fairbanks Ranch board president Mike Kendall sent to the club's members: "Please reassure the members we will all end up with one of the best golf and family country clubs in San Diego."
MMG, meanwhile, has begun its due diligence and will present its vision for the club to the membership Sept. 9, Kendall wrote. A membership vote will follow at a later date.