The Loop
Why did Michelle Wie fool with her putter before playing Pinehurst? We'll let her explain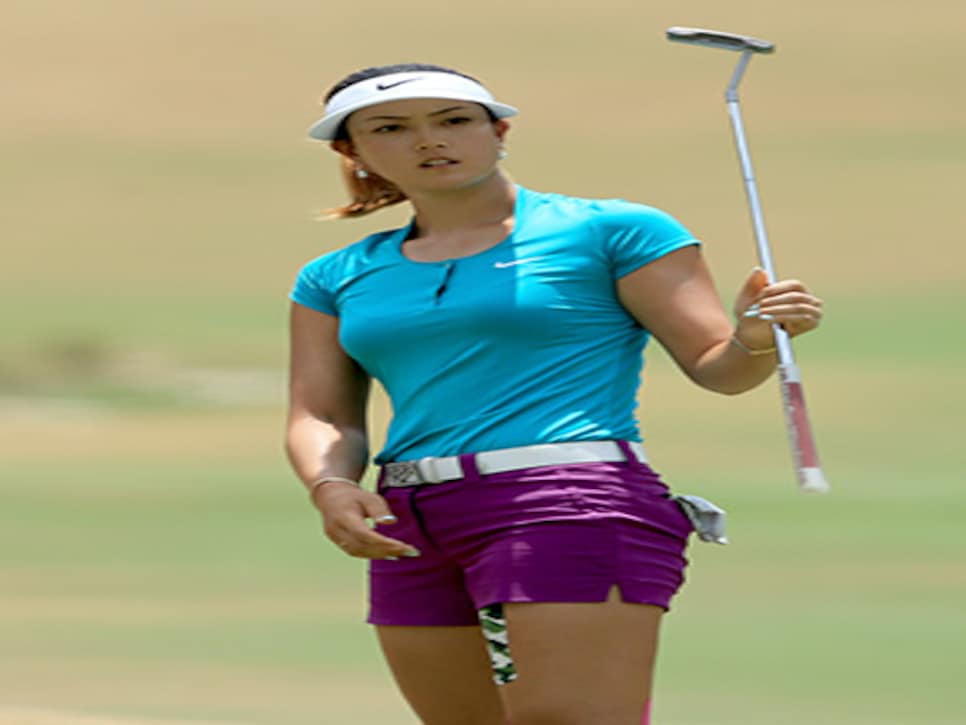 Michelle Wie won the U.S. Women's Open with a bag full of Nike golf equipment. I caught up with the first-time major winner by phone shortly after her victory to talk about the clubs and balls she used, including a putter that underwent a significant alteration -- and allowed her to go all 72 holes at Pinehurst No. 2 without a three-putt.
I understand you made an adjustment to your putter this week. What was it?
I did. I flattened the lie angle 4.5 degrees on my Nike Method 006. David Leadbetter suggested the change about three weeks ago, but it usually takes about a month for me to listen to him. The Nike guys were here this week, and since I had a backup with me it was a good time to make the change. I really wasn't planning to put it in play, but it felt so good I put it in the bag.
You've used blade irons for most of your career but now have a split set. Why?
I have played blades for the most part. My grandmother gave me a set of blade irons when I was very young, and those old clubs, especially the 3-iron, looked like butter knives. But it made sense to go to the split set. I still have the VR Pro Blades for the 7-iron through PW, and those are great for the shots that I'm really trying to dial in. But I thought why not take advantage of the technology available to me so I have the Pro Combo irons for the 5- and 6-irons. It's really helped me with those longer irons.
Why did you add the VR X3X Toe Sweep wedges?
Those are my absolute favorites. I started with just the 60-degree and fell in love with it immediately. It's just so good from everywhere -- sand, rough, into the grain. The toe sweep [a wider sole out on the toe area and narrower in the heel] really makes it easy to play a variety of shots, and I've added the 56-degree as well.
What do you like about the RZN Black ball?
Rock Ishii [Nike's director, golf ball R&D] first showed me the ball when we were in Oregon last year [for the Safeway Classic], and I told him I needed to play with it that week, even though it wasn't even out yet. It really was that apparent it was a good ball for me. It's a great ball in the wind, especially, and it helped me a lot when I won in Hawaii.
You only hit driver once on the final nine, but that was a bomb on No. 10. What appeals to you about the VRS Covert 2.0 driver?
I actually like that you can change the loft and lie angle with it. And I like that it doesn't spin as much as some other drivers. That's very helpful to me. The face is just really, really, fast and that's what you want in a driver.