News
Why Dartmouth's beloved and historic Hanover Country Club is suffering an unfortunate fate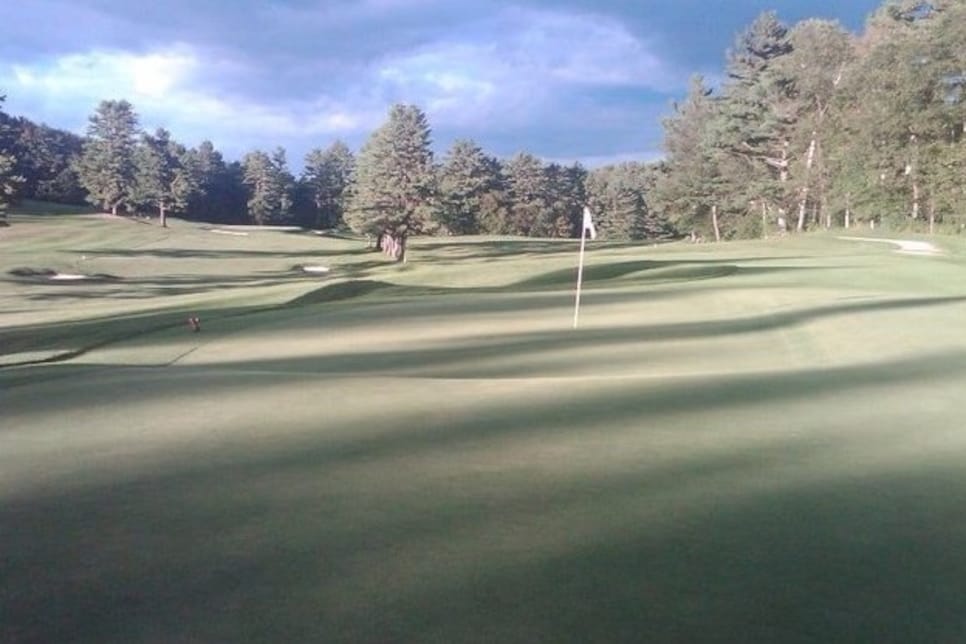 Hanover Country Club. (Alex Kirk photo)
After more than a decade, we've become numb to news of golf course closings. Still, some hit harder than others.
Dartmouth College in New Hampshire announced on July 9 it would be shuttering Hanover Country Club, along with the elimination of five varsity athletic teams, including men's and women's golf. President Philip Hanlon announced the moves in response to what will be an estimated $150 million campus-wide budget deficit this fall, a dire financial situation exacerbated by the coronavirus pandemic.
The athletic department projects a savings of approximately $1 million a year with the closing of Hanover.
It's a loss on many levels.
Golf had been played on this site on the northern edge of the college since the 19th century—its first nine holes opened in 1899. By the late 1920s the course had expanded to 27 holes, with the design and construction of each subsequent nine-hole addition undertaken by Orrin Smith and Ralph Barton, who, respectively, built courses for Donald Ross and Willie Park, Jr., and C.B. Macdonald and Seth Raynor.
The quaint Hanover course, with a primary 18 holes measuring a mere 5,900 yards, remained largely as it had been until 2000, when the college hired architect and restoration specialist Ron Prichard to rebuild the layout. Prichard updated the infrastructure, expanded and enhanced the greens, built five new holes (to accommodate a proposed clubhouse relocation) and reshaped the rest of the course to better reflect the design sentiments of its early 20th-century origins.
"[Hanover] was enormously memorable and charming," Prichard told Golf Digest. "I loved the character of it. In some ways it hearkened back to the earliest golf courses in Scotland or Ireland, quirky little designs."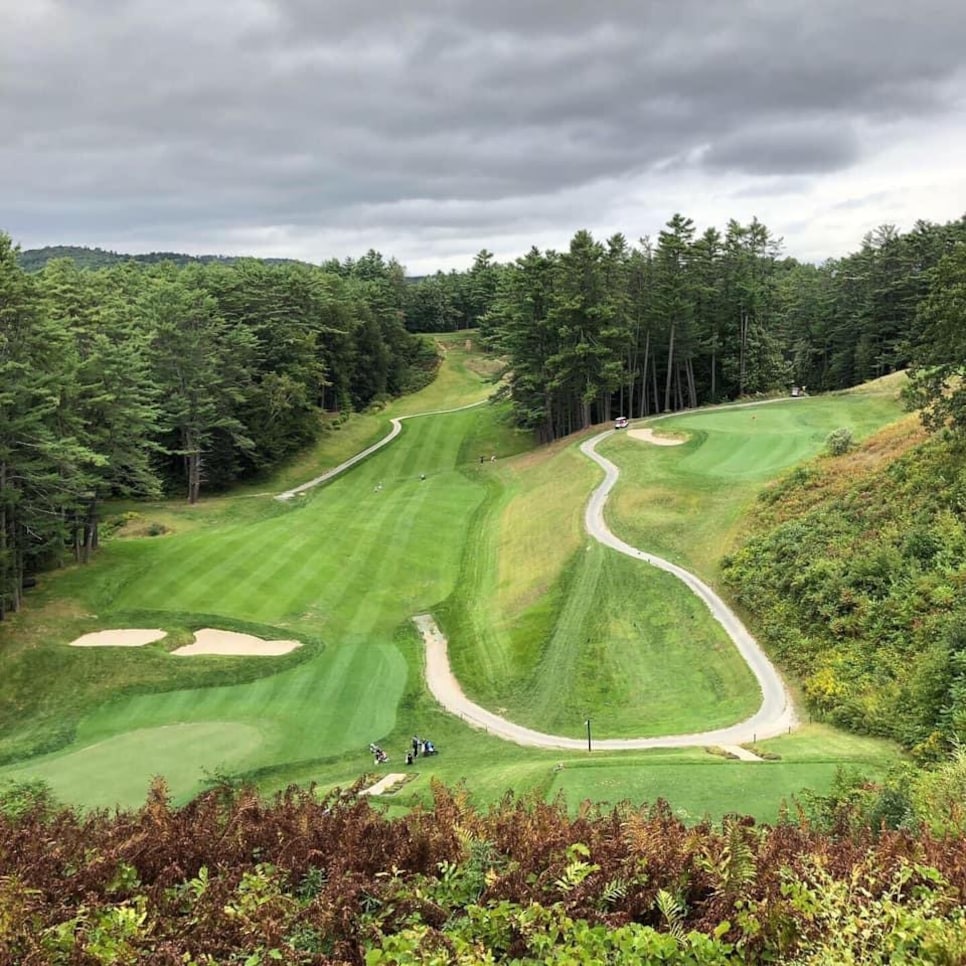 Of the new holes Prichard added, a favorite was the 12th, a lovely par-3 running along heavy topography, with an old burial ground on the right (it was the final resting place for medical school cadavers). One that didn't go over as well was the 17th, a kind of Frankenstein monster of a hole (speaking of cadavers) that crossed over a deep gully and could be played as a par 5, a par 4 or a par 3. If, as they say, you've got three holes in one, you really haven't got any.
"[That] was the one really goofy hole that I added," Prichard recalls. "I call it a connector, or a way to get from the 16th green to the 18th tee, and it happens to have the number 17 on it. It was really brutal, a dogleg hanging on the side of a hill that we graded in there so you could at least play it.
"If you can laugh at it, that's the best thing, and I was laughing when I built it because I knew I was going to get all sorts of payback."
Both the old and new holes, surrounded by the low hills of the lovely Connecticut River Valley, reflected a typically rustic New England ideal. But Hanover had always been much more than a golf course.
As author and alum Rick Shefchik described in a 2014 essay for Dartmouth Alumni Magazine, the grounds were a common area for students and residents of Hanover. It was popular for jogging and picnics, dog walking and nature watching (moose and deer were fond of the woods around the course), and also amorous, late-night rendezvous. The college cross-country teams gained strength running over its hilly terrain. It was used for sledding and skiing and other events in the winter. There was even, for years, a ski jump near the current 13th hole, used both by those who knew how to jump and those who thought they could.
Now, Prichard says, "I just think they've stolen something from the town. They just shot an arrow in the heart of Hanover, and that's what's sad for me."
It remains to be seen what Dartmouth will do with the land. The college may let the golf features expire but keep it open for other activities. On the other hand, it's worth considering what an adjacent 120-acre parcel of developable property is worth to an Ivy League school with few good options to expand in other directions.
Similar decisions about how to address under-funded golf courses and athletic programs are certain to occur at campuses across the country for the foreseeable future. In fact, they already are. But perhaps the biggest lesson in the loss of Hanover has as much to do with golf as with finances, namely as yet one more case study for how, over the course of decades, the game lost the ability to project itself as a protector of open spaces.
Places like Hanover—especially Hanover—are natural habitats for wildlife as well as community assets that offer healthy recreation and social spirit for residents. That's the story the game has far too often failed to embrace. Golf courses can be gathering places for sport, exercise and interaction, just as Dartmouth's was, but only if they are presented and valued beyond digits on spreadsheets.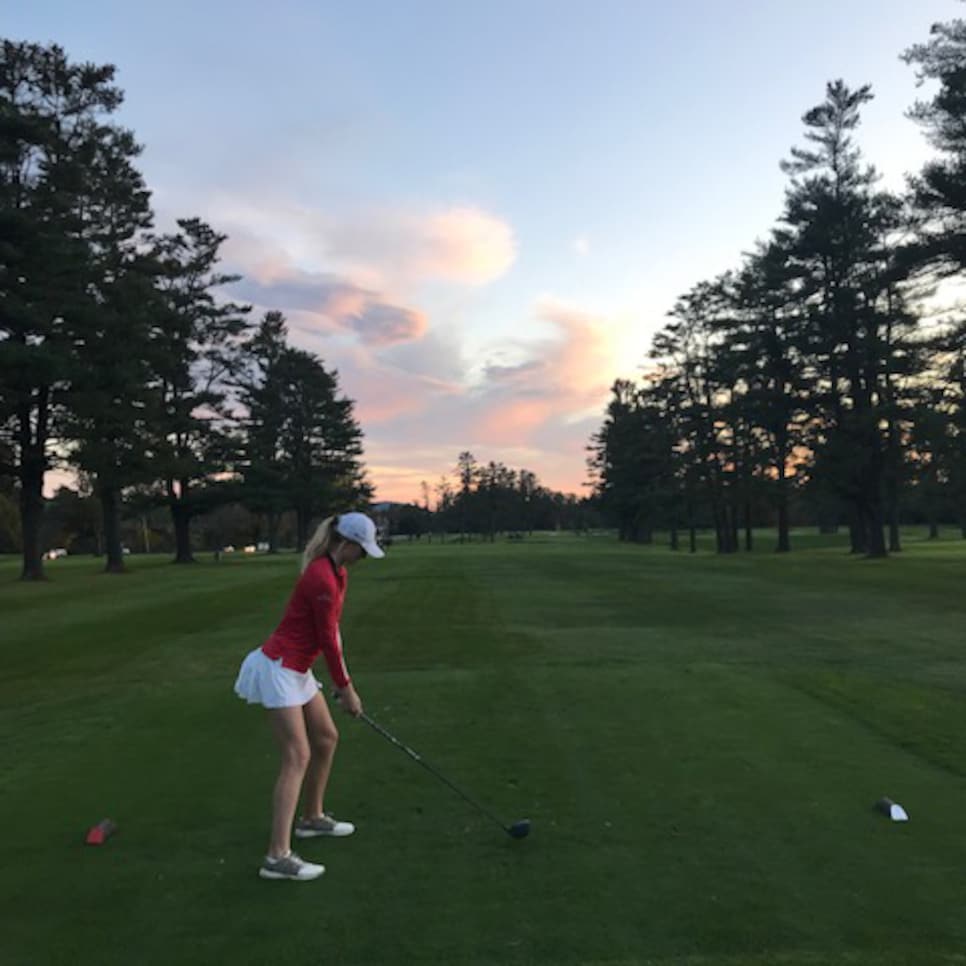 "What bothers me," Prichard says, "is they are robbing the town of something that I think is important for a little college town to have, and that's a very unique, a very historic golf course students and people who live there can easily scrape their way around in three and a half hours, and come away with a really nice experience. To take that off the plate? To me it's impossible to even imagine the impact it's going to have on the community."