The Loop
Bubba Watson can't win the Grand Slam this year, can he?
The biggest storyline at next week's U.S. Open is Phil Mickelson attempting to become the sixth player to win the career Grand Slam. But are we overlooking the potential for an even rarer accomplishment?
Every year, the Masters champion enters the U.S. Open as the only player with a chance to win the calendar Grand Slam, something that's never been done in professional golf. But it's not every year that a golfer is playing as well and surrounded by as many favorable circumstances as Bubba Watson is at the moment.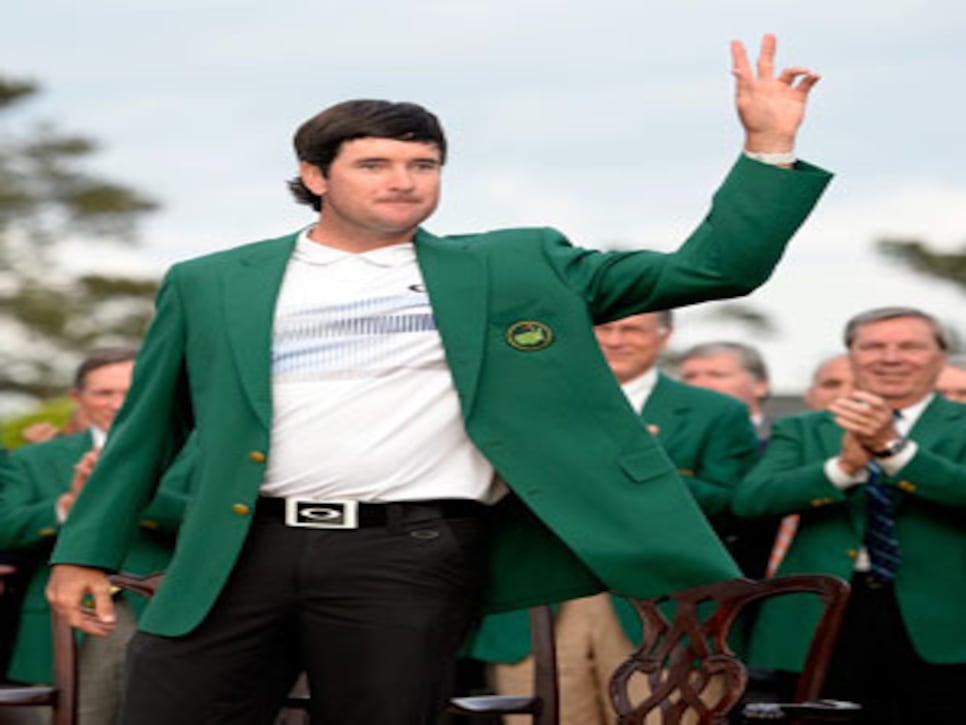 Let's start with the course. As a 7,565-yard par 70 when tipped out, Pinehurst No. 2 will play longer per shot than any U.S. Open venue in history. It also might have less rough than any course in tournament history. Bubba the bomber certainly won't be complaining.
"He has a chance to go there with his height and his ability to hit short shots into these greens and to do things that nobody has ever seen before," said NBC/Golf Channel analyst Brandel Chamblee during a teleconference with reporters previewing the U.S. Open.
A bold statement, but does Watson, the current favorite for PGA Tour Player of the Year, have the temperament to win golf's toughest tournament, where he's had very little success?
"Bubba is a different player than he used to be," Johnny Miller said. "He used to be hot and cold, and mostly he would sometimes be a little negative when he got out there. Bottom line is, he's a real factor. . . . a long hitter could win the Open with the way the setup is."
Added Chamblee: "I remember he was either leading or a shot or two off on Saturday (at the 2007 U.S. Open) and flubbed a bunker shot, and went up and hit the next bunker shot as fast as he could, like he was playing a round of golf with his buddies. I remember that bunker shot, and I remember thinking: This guy, he has lost his mind.  He gets that easily frustrated with a chance to win a U.S. Open? How could you dishonor your talent this way? . . . Well, he's not as easily frustrated anymore. He's a more complete player through the bag.  We know how long he is but his ball striking is just mesmerizing. . . . He doesn't have any flaws."
Then, there's Watson's top competition. Tiger Woods is out with a bad back, Mickelson is without a top 10 this year, and Rory McIlroy has fluctuated between brilliant and being unable to break 40 for nine holes. Other than World No. 1 Adam Scott and a still major-less Matt Kuchar, no one else has presented himself as a legitimate threat heading into Pinehurst.
Of course, even if Watson were to win next week at Pinehurst, he'd only be halfway to the Grand Slam. Winning the British Open, where Watson has never finished better than T-23 might be the biggest hurdle and a big reason why sportsbook Paddy Power currently lists the odds of Bubba winning all four of 2014's majors at 250/1. It's a longshot for sure, but it's still a shot no one else in the field will have.