The Loop
Why Adam Scott is pretty sure Steve Williams won't write a sequel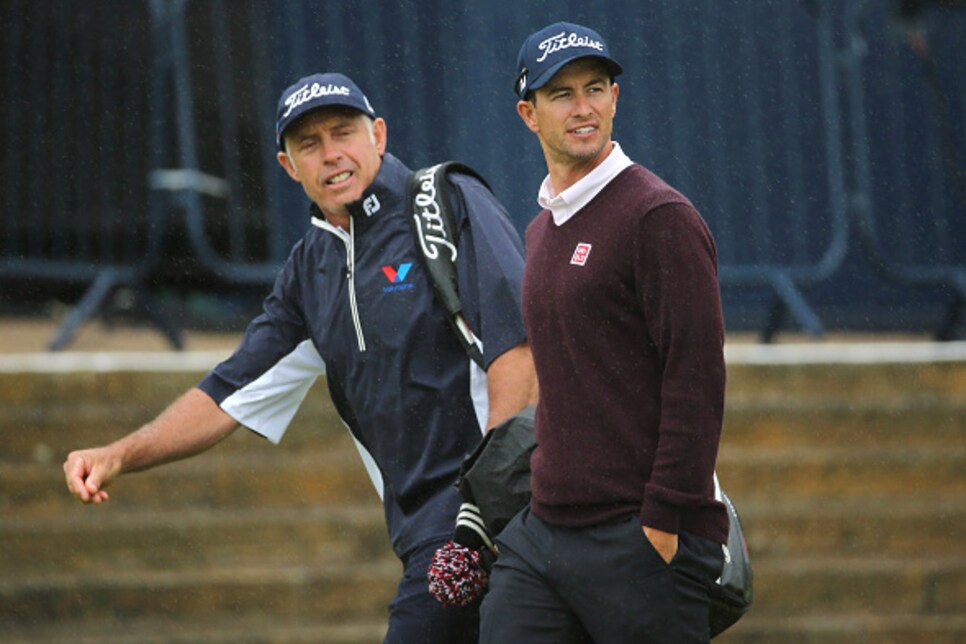 Not surprisingly, people wanted to get Adam Scott's reaction to the new book by on-again-off-again caddie Steve Williams on Tiger Woods, which hit shelves this week. And not surprisingly, the Aussie didn't have much to say.
"I haven't been lucky enough to get a copy. Must be in the mail still," Scott told the AP's Doug Ferguson on Thursday after shooting a first-round 75 at the HSBC World Champions in Shanghai. "I don't know exactly what's in the book. As I said, I haven't read it. I think everyone knows probably what to expect."
Despite his rough opening score following a runner-up finish in Malaysia, Scott insists the book won't be a distraction. He also seems pretty sure Williams won't write a sequel.
"I'm going to be on my best behavior so there isn't one," Scott joked.