Who's Who In Jason Day's Entourage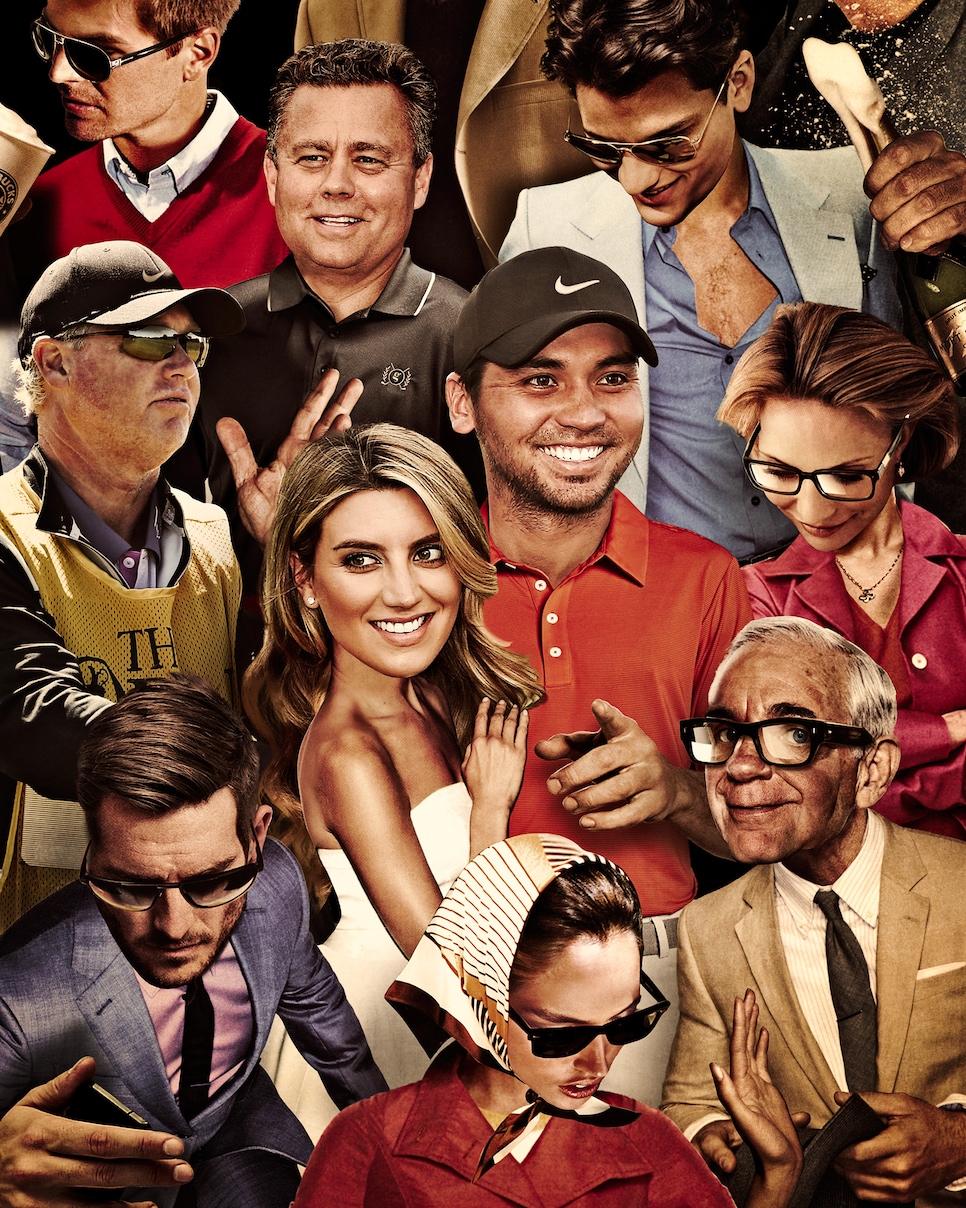 Illustration by Eddie Guy
On the surface, golf is the most individual of sports: a lone player lost in thought and in sole control of the outcome. But at the highest levels, its biggest stars operate more like a Fortune 500 company. Jason Day is the CEO, but behind the scenes an efficient support group is at work.
Closest to Day is his wife, No. 1 fan, chef and psychologist, Ellie Day. Colin Swatton, a fellow Aussie who has worked with Day since he was a teenager, is his caddie and swing coach. Among the inner circle: agent Bud Martin, who has been around the game for decades and signed Day when he first turned pro. Day has a medical team, including chief medical officer Jim Bradley, team doctor for the Pittsburgh Steelers; on-call physician Andrew Margolis, in case Day needs mending at a tournament; and family doc Ray Pongonis. There's also nutritionist Randy Grant; director of Jason Day Performance, Jason Spencer; childcare manager for the Days' two children, Katie Eason; director of his foundation's Brighter Days Golf Tournament, Bonnie Upright; financial advisor Jon Koteski of Oakmont Capital; CPA Jeff Jones; and legal advisor Pete Fuscaldo of Leech Tishman Fuscaldo & Lampl.
Photo illustration: Keith Richards: George Pimentel/Wireimage/Getty Images • Claret Jug: David Cannon/Getty Images • Swatton: Keyur Khamar/PGA Tour/Getty Images • Martin And Ellie Day: Ross Kinnaird/Getty Images • Jason Day: Richard Heathcote/Getty Images
You are using an unsupported version of Internet Explorer. Please upgrade to Internet Explorer 11 or use a different web browser.