News
Who's No. 1? Ariya Jutanugarn could unseat Lydia Ko this week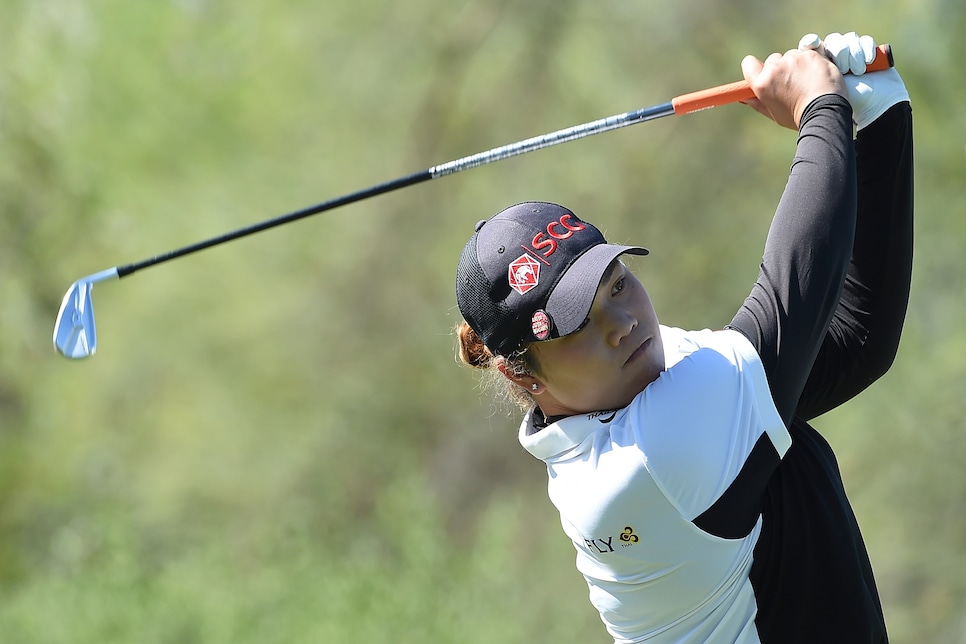 RANCHO MIRAGE, Calif. — Pride is the only reward for ascending to No. 1 in golf rankings, but still it would seem a sufficient motivation. Who doesn't want to be known as the best in the world at what they do?
Yet Lydia Ko has largely rendered the goal immaterial. She has owned the No. 1 spot in women's golf for nearly a year-and-a-half now, but Ariya Jutanugarn of Thailand is on the threshold of foreclosing on her. So Yeon Ryu of South Korea is in the game, too. Another South Korean, Inbee Park, has been there before, and Brooke Henderson of Canada ranked as high as No. 2 last summer.
Suddenly, on the eve of the LPGA's first major of the season, the ANA Inspiration, a closed debate has become an open question. Who's No. 1?
"Everyone's playing so great, and I think it's a cool thing right now," Ko said, despite representing the target. "You just don't know who's going to win week in and week out. It just shows the amount of talent on the LPGA. I think it's a very exciting time for us."
Jutanugarn could take the top spot at the ANA Inspiration, which begins Thursday on the Dinah Shore Tournament Course at Mission Hills Country Club. A Jutanugarn victory coupled with Ko finishing fifth or worse would flip them in the Rolex Ranking.
"It's not important because when I play I really want to have fun," Jutanugarn said. "I really want to be happy on the course, whatever happens, to be really happy and have fun. That's my goal."
Of course, nothing in golf spells fun or breeds happiness more than winning. On that note, Jutanugarn has had more fun than anyone else over the last year, having won five tournaments, including three in a row, and the Ricoh Women's British Open.
But it was here in the ANA Inspiration a year ago that Jutanugarn set herself up for the victories that would soon follow. She entered the final round one off the lead, did not finish strong, bogeying two of the last three holes, and lost to Ko by two.
"I learned a lot from this tournament," she said, "like I know how to play under pressure. It helped me. This one is one of my favorites. I have really good memory here. I love this tournament. "
Jutanugarn's greatest asset generally is her strength, which allows her to eschew hitting driver in favor of a 2-iron. She said on Wednesday that she would not hit driver this week. On this course, that might be a benefit to Ko in retaining the top spot in the ranking.
"There's no reason to take driver out of play at the Dinah course," Golf Channel's Jerry Foltz said. "The overall track record of the winners of the ANA Inspiration will show you that the length stands in good stead. Fun to watch.
"We've seen her hit driver very well. Her golf swing is very sound. There's absolutely no reason in the world why she can't hit driver except that she doesn't feel she needs to, number one, and she's not confident with it.
"I was talking with one player's husband yesterday while I was following Ariya. He said when she figures out how to hit a driver, it's going to be all over. I certainly agree with that."