The Loop
Who will grab top 'Honors' at the NCAA Championship?
__OOLTEWAH, TENN.—__So how do you know that the NCAA Men's Championship is about to get started?
Look for the storm clouds.
OK, so I've written this lead before ... try two weeks ago on the eve of the women's championship. Sadly it might be just as applicable this week as the men get ready to tee it up at The Honors Course, an already menacing golf course made only more so by the dark passing clouds seen during Monday's lone practice round. Unlike the day before, no heavy rains fell, but the subtle hint of possible precipitation wasn't lost on anyone.
With weather forecasts suggesting the chance of thunderstorms exist almost every day between now and the end of the week, the 30 schools set to begin 54-hole stroke-play qualifying tomorrow can do nothing about it except to acknowledge and move on, or else go home after three days rather than six.
Wet weather at nationals, of course, is not a first. By my recollection since 2001, rain has fallen during the competition six times, including a year ago at Inverness Club. As was the case two weeks ago in Wilmington, N.C., I made certain to bring my Gore-tex, even packing two pairs of rain pants ... upsetting the folks at Delta who weren't too keen on my overstuff suitcase being backed in the overhead bin. But I digress.
As if the introduction of match play a year ago to determine the national champion—the top eight teams in stroke play advance to a bracketed format pitting school versus school—didn't already make predicting a team winner as challenging as senior-year biology, the weather factor creates another layer of intangibles to ponder. Which teams might best adjust should play start and stop at various times during a round? Do teams that practice in wetter climates—that's you Washington, Oregon and Oregon State—have an advantage considering their familiarity with the elements?
Never mind the fact that throughout the 2009-10 season, we really never saw the separation of the game's "elite" schools from the rest of the pack that many thought might materialize. Oklahoma State never lost its spot atop the Golf World/Nike Golf coaches' poll, but the Cowboys hardly seemed invincible at times during the year. Similarly, almost every team that spent time in the top five seemed to be renting not owning, showing flashes of brilliance but also glimpses of humility.
With that, I will again sample from my preview of the women's championship from two weeks ago, only this time offering up the eight schools that I believe are the most viable candidates to advance to match play, listed in descending order of how confident I am that they will emerge as the eventual champion.
Golf World/Nike Golf ranking: 9
Starting five: Knut Borsheim, Sr., James Byrne, Jr., Jesper Kennegard, Jr., Braxton Marquez, Sr., Scott Pinckney, Jr.
Birdie: All year long Randy Lein has been talking up The Honors Course, site of his lone national title as ASU coach in 1996, to his golfers, who narrowly earned a chance to play here with their T-4 finish at the Southeast Regional. "Finally we're here and they get to see what I've been talking about," said Lein, who hopes the good vibes from the course can transfer over to this year's crew. "They saw the plaque [outside the clubhouse commemorating ASU's '96 win]. It's been neat to get back."
Bogey: By Lein's own admission, his team has been wildly inconsistent during the season, having made some noise with their victory at Olympia Fields to start the fall, then leaving the remaining headlines to the rest of their Pac-10 brethren.
Golf World/Nike Golf ranking: 10
Starting five: Taylor Floyd, Soph., Mitch Krywulycz, Jr., Carter Newman, Jr., Henrik Norlander, Jr., Patrick Reed, Soph.
Birdie: The Jaguars didn't miss a beat when they traveled cross country to play in the Southwest Regional outside San Diego, finishing second and easily securing their bid to nationals. Moreover, the team hasn't finished outside the top five in any tournament since early October.
Bogey: A convincing win in a high-profile event would give outsiders a little more confidence that this group is for real.
Golf World/Nike Golf ranking: 6
Starting five: Dylan Frittelli, Soph., Cody Gribble, Fr., Charlie Holland, Sr., Bobby Hudson, Jr., Lance Lopez, Sr.
Birdie: The Longhorns came into their own with a impressive victory at the Puerto Rico Classic in February and have showed signs of late that they're ready for another impressive week, having shared the team title with Kent State at the East Regional. Frittelli, a South African who quietly claimed Big 12 player-of-the-year honors, leads a team with more depth than you might think.
Bogey: The Longhorns have struggled to get all five guys playing consistently in the same week.
Golf World/Nike Golf ranking: 4
Starting five: Nacio Elvira, Jr., Andrea Pavan, Sr., Cameron Peck, Fr., Jordan Russell, Soph., Conrad Schindler, Jr.
Birdie: Having won the national title the first year of match play, despite not being among the favorites, the Aggies took their share of criticism for not being a quote/unquote deserving winner. They then spent the 2009-10 season proving they indeed had a little bit of talent. While losing last year's hero, Bronson Burgoon, J.T. Higgins' group has seen Andrea Pavan step up into the No. 1 role.
Bogey: Experience from a year ago might be overrated, as only two players from last year's starting five are here in Tennessee. Moreover, it's been 25 years since a team has repeated as NCAA champs, the feat last accomplished by Houston in 1984-85.
Golf World/Nike Golf ranking: 5
Starting five: Jake Dukeminier, Jr., Daniel Miernicki, Soph., Isaiah Telles, Jr., Andrew Vijarro, Soph., Eugene Wong, Soph.
Birdie: The Ducks have continued to improve under fourth-year coach Casey Martin—my pick for national coach of the year—having become a team no longer merely satisfied by being in contention but expecting to actually win any given event they're playing in. Miernicki and Wong emerged as lean-on-me players in the spring, yet they have a supporting cast that all have stroke averages below 72.7. Meanwhile, this is the third straight season Oregon has advanced to nationals, meaning that the atmosphere surrounding the tournament won't be a novelty to this bunch.
Bogey: For all the winning the Ducks have done, there is still a question as to whether they can stand-up in the big moment. The Regional victory help assuage some fears, but this is a young group that Martin is fielding.
Golf World/Nike Golf ranking: 2
Starting five: Joseph Bramlett, Sr., David Chung, Soph., Sihwan Kim, Jr., Andrew Yun, Fr., Steve Ziegler, Sr.
Birdie: Conrad Ray's squad is as talented as any five in the field. Should they make it to the Elite Eight, the Cardinal have some of the match-play players in the field, with a past USGA champion (Kim) and runner-up (Chung) and a U.S. Amateur quarterfinalist (Ziegler).
Bogey: There have been times when each player has gotten a little loose with his game this spring.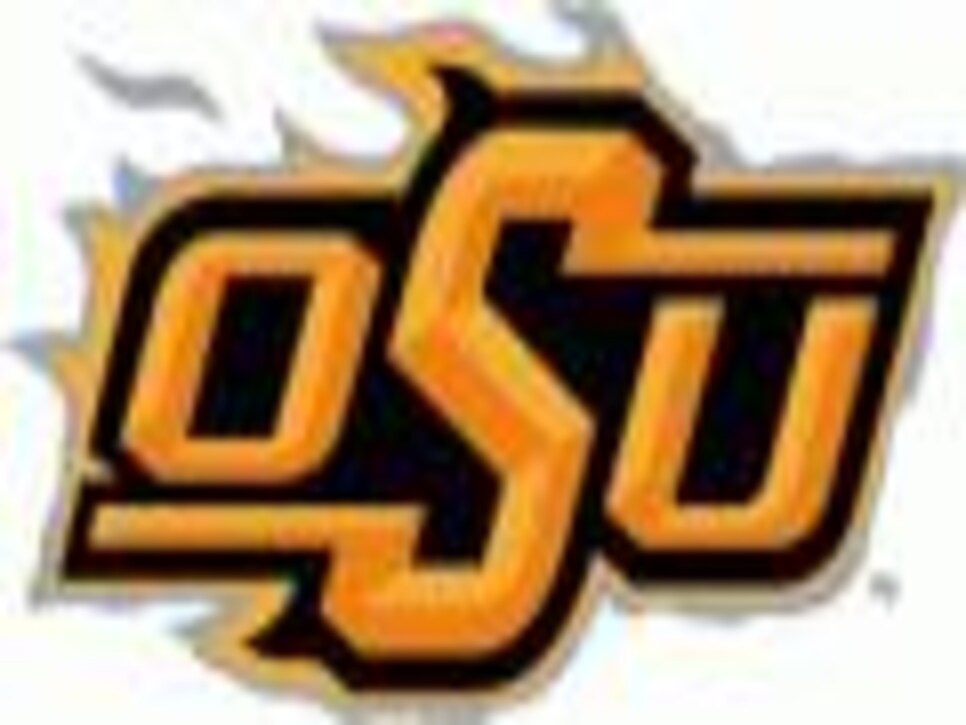 Golf World/Nike Golf ranking: 1
Starting five: Sean Einhaus, R-Fr., Morgan Hoffmann, Soph., Peter Uihlein, Soph., Kevin Tway, Jr., Trent Whitekiller, Sr.
Birdie: All five starters for the Cowboys potentially could win the medalist race, with four of the five having won at least once in the past two years. The team comes in with momentum as well, having won the Big 12 and Southeast Regional, while Uihlein is making a bid for national player of the year honors.
Bogey: A year ago, OSU outshined the field in stroke-play qualifying, earning the No. 1 seed in match play, only to get bounced in the quarterfinals by Georgia. The Cowboys again might be the deepest team in the championship was four rounds of stroke play.
Golf World/Nike Golf ranking: 3
Starting five: Charlie Hughes, Fr., Richard Lee, Sr., Nick Taylor, Sr., Darren Wallace, Sr., Chris Williams, Fr.
Birdie: This is the year that the Huskies have been waiting for, with the team's three experienced seniors ready to lead the charge for Matt Thurmond's squad. Two impressive come-from-behind victories at the ASU Thunderbird and the Pac-10 show the team doesn't get nervous when the pressure rises. Moreover, a 29-stroke victory at the West Regional shows the Huskies doesn't have to feel the heat of trailing to get motivated; they can play from in front just fine too. Lastly, Washington advanced a year ago to the match-play bracket, so the team can rely on that experience when they hit balls in earnest on Tuesday.
Bogey: Has UW piqued too early? Huskies fans have to hope the wins at Pac-10s and regionals weren't the best the team has to offer.