The Loop
Who needs to walk Royal Troon when you can have so much fun in the Spectator Village
TROON, Scotland — Come to The Open, have fun. What a concept!
The Open Championship's Spectator Village elevates the fan experience by offering a little something for spectators yet without the pretension major championships often exude. While a cynic will say it's just a chance to give the R&A's corporate partners to tell their stories, the sights and sounds of children enjoying themselves should be a lesson for all in this "Grow the Game" era.
Once again, HSBC's Golf Zone is a popular stop, with digital simulators offering closest-to-the-pin and long-drive competitions. Besides a great kids section, there is a new addition at Royal Troon: the Auld Course. This retro style putting green mirrors the early arbitrary values of links golf, with lumpy fairways, hickory putters and best of all, vintage clothes that fans can don. Pictures are taken for free and sent directly to their email for a fond Open memory.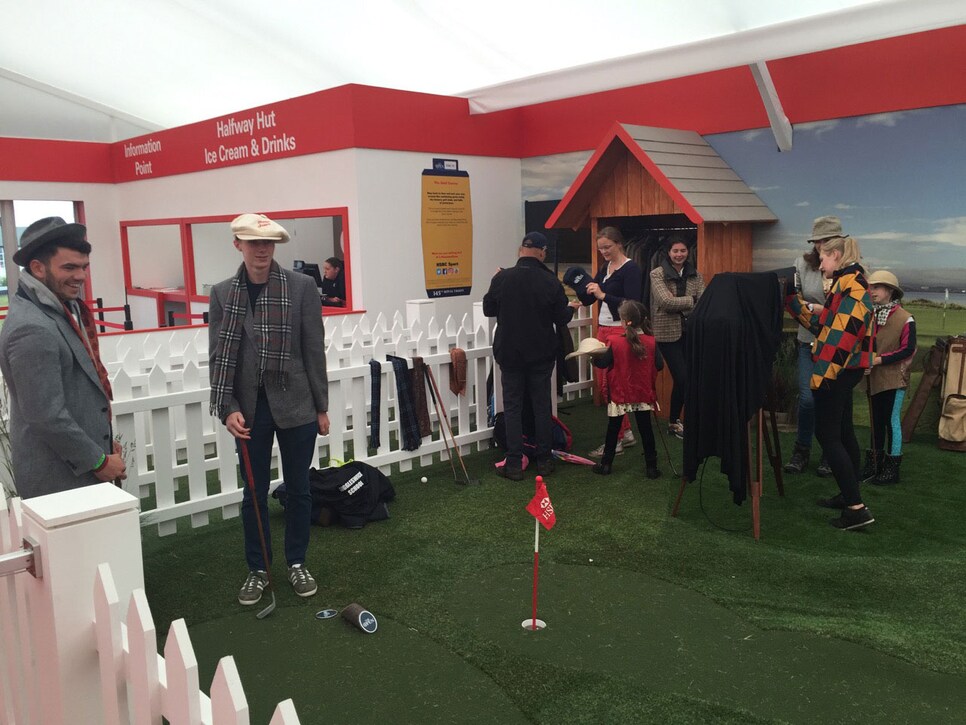 Outside, the Links Challenge putting course offers homage to holes on the Open rota. This mini-golf experience comes with a halfway house and a Polaroid photo taken of those posting the best scores. Spectators of all ages and sizes could be seen enjoying some putting fun at the Open, gaining an appreciation for the game they've been out watching.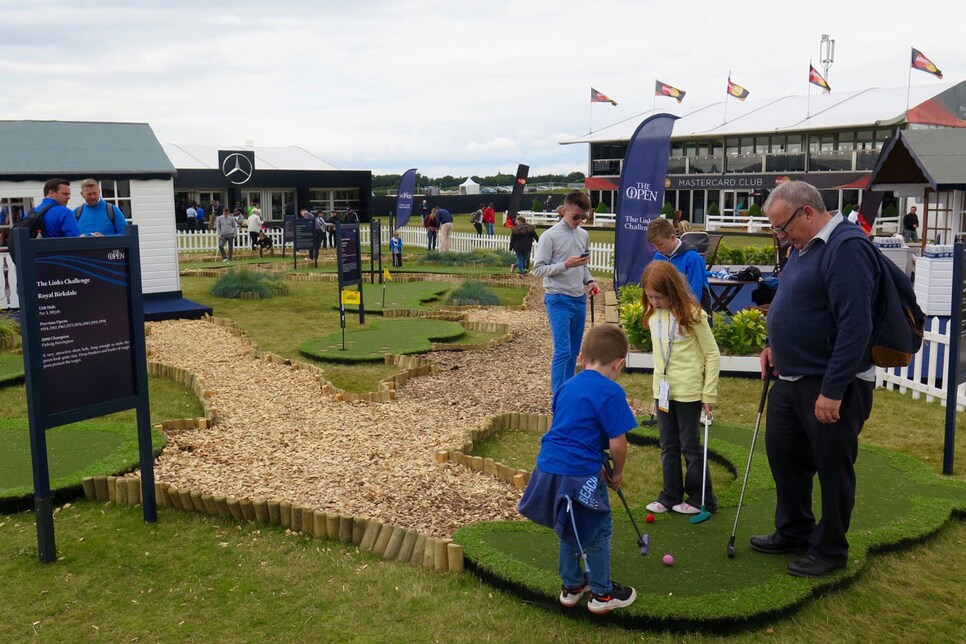 The village includes more adult options to explore the work of R&A partners Mercedes, Glenmorangie, Mastercard, Doosan and the always popular champagne bar. In between are plenty of picnic tables for dining and general relaxing. And for those needing a quick siesta, giant beanbags allow for lounging in front of NTT's Data Wall where a massive digital screen shows the live telecast. There is even an engaging falconer and his team of birds keeping the gulls away, giving spectators the joy of watching some of nature's most fascinating creatures at work.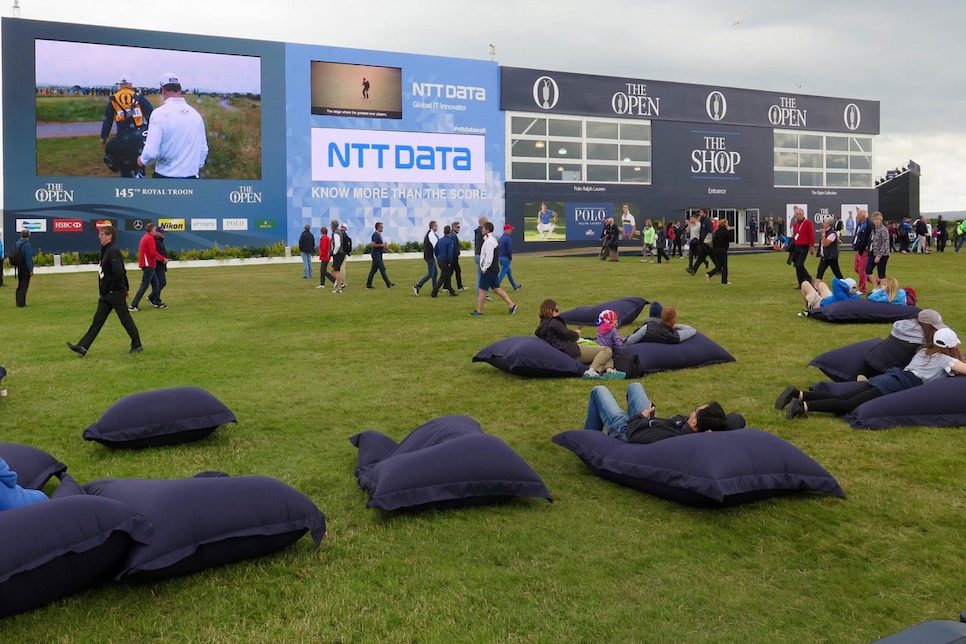 Anchoring it all is one disappointing component: The Shop. An airplane hanger in size and design, the R&A's merchandise tent lacks the soul and much-needed local purveyorship that has elevated the USGA's merchandise tent. The Shop is reviled by longtime patrons who remember being awed by The Open's old Exhibition Tent, where independent retailers offered more artisanal and craft goods.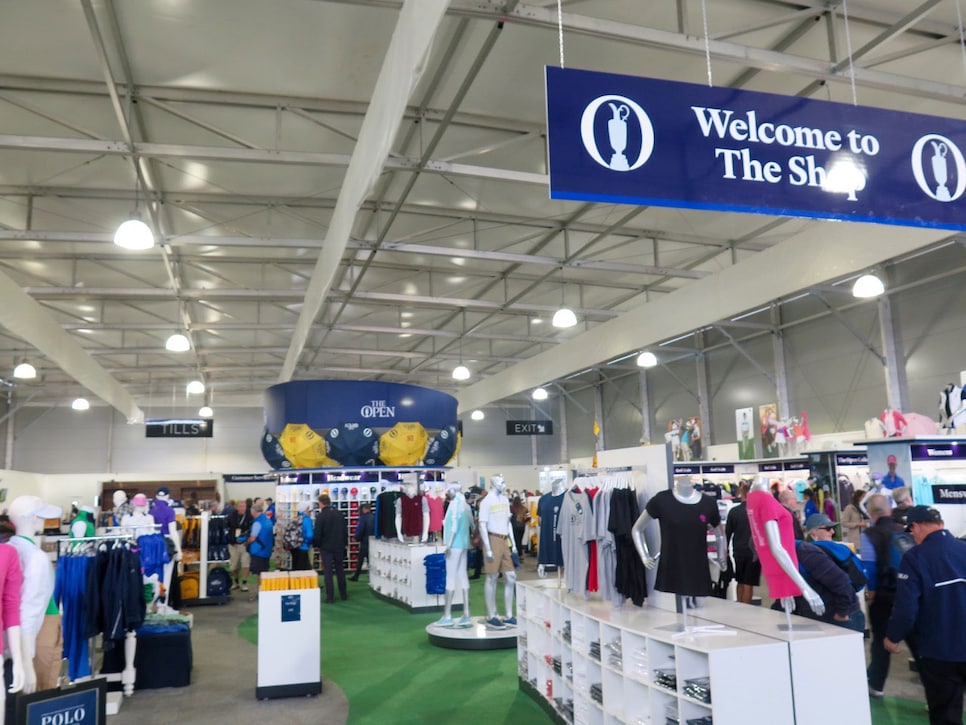 Still, it's a blip since the real goal of the village is to engage fans old and new. With so many more young people attending the Open compared to other majors, it's not a leap to assume the Spectator Village's joyful air is developing lifelong passion for the game.