The Loop
Who needs a gold medal when you can own one of the original Olympic golf trophies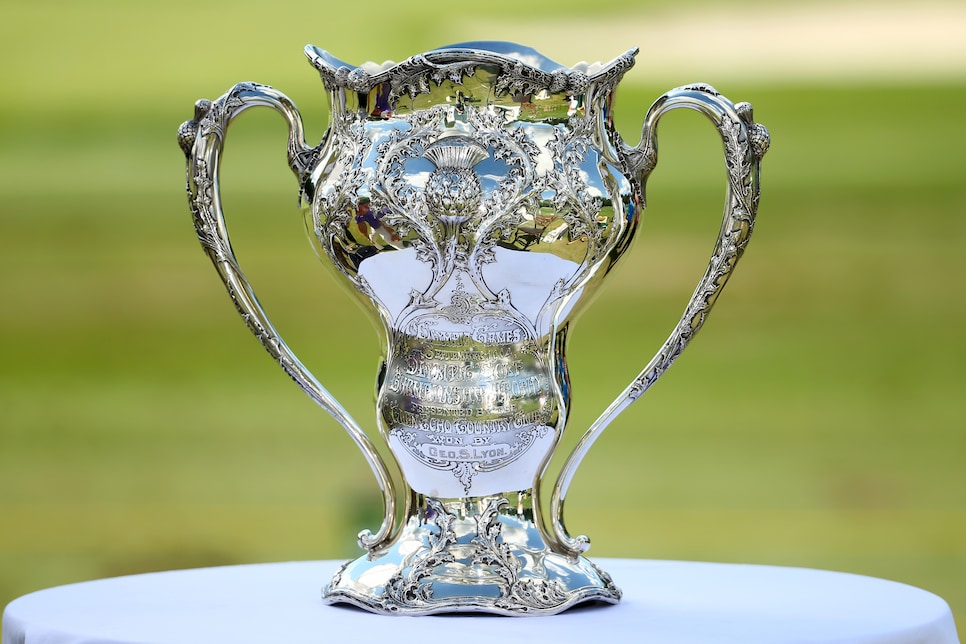 Want to own a piece of Olympic golf hardware? There are three routes to travel:
Green Jacket Auctions, no stranger to memorbilla news, is dealing items from the sport's original foray in the Summer Games. In the 1904 St. Louis Olympics, multiple golf events were contested, including a putting championship, long drive competition and a handicapped tournament. The Green Jacket sale is highlighted by the prize awarded to the champion of the "Special Handicap Cup," which is expected to go for $50,000. Another silver goblet resides on the bidding table, although Green Jacket admits it's not sure if the trophy is for the putting or long drive contest.
I was always of the belief that the best part of a trophy is not ownership, but the journey took to earn it. Then again, placing one of these relics on your coffee table would definitely be a conversation starter.