The Loop
Who is Peter Malnati and why is he leading the PGA Tour in final-round scoring average?
Peter Malnati missed the cut at last week's Zurich Classic of New Orleans, which means golf fans didn't get to see what Peter Malnati does best: go low on Sundays.
The PGA Tour rookie hasn't had much success in 2013-14, but he leads the tour with a final-round scoring average of 65.67. Wait, how is that possible?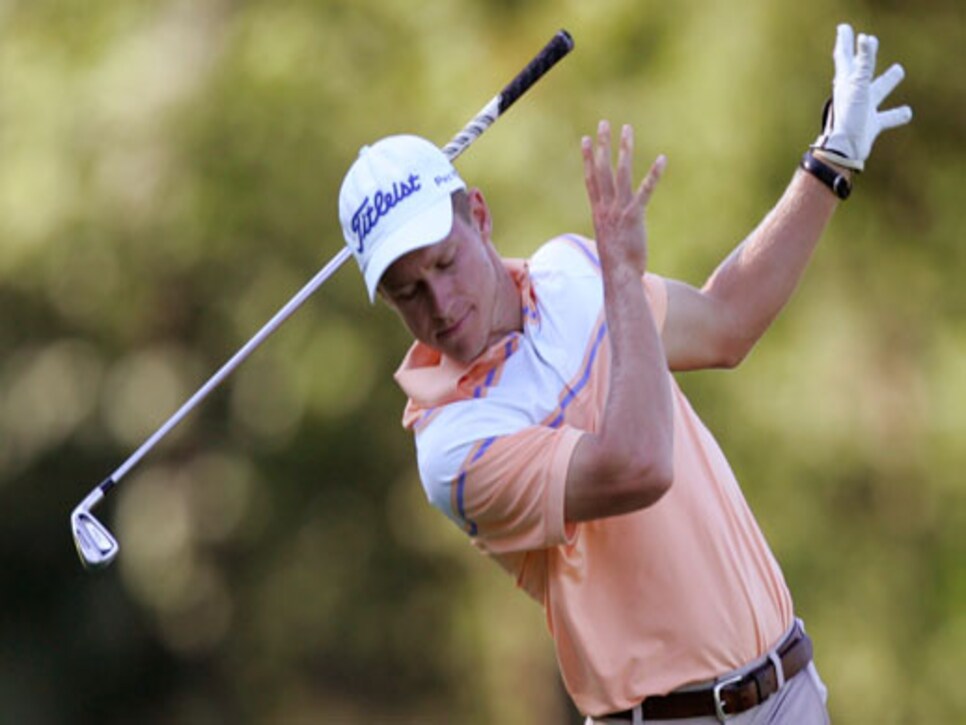 This picture of Malnati must not have been taken on a Sunday.
It helps that Malnati's Sunday sample size is small. He's only made it to final round three times, but firing a 65 and a pair of 66s in those instances is still pretty impressive (He ranks No. 141 in pre-cut scoring average). Malnati's most recent low Sunday score came at the Puerto Rico Open, where he finished a season-best T-14.
Malnati, 26, graduated from the University of Missouri in 2009 and he finished 22nd on the Web.com money list in 2013 to earn his PGA Tour card. He is a huge Kansas City Royals fan who happens to be sponsored by MLB.com. Malnati also keeps a pretty good blog detailing his experiences on tour.
How does any of that translate into low final-round scores? We have no clue. Does he need four rounds of competition to really get used to a course? Does he eat a special breakfast on Sunday?
We're sure it's just a statistical oddity, but so far, Malnati has proved he can play on Sundays -- when he gets there. Now, if only his game during the rest of the week could catch up.