The Loop
Who is Patrick Reed? Get to know the Humana leader a little better
LA QUINTA, Calif. -- If Patrick Reed were any more grounded he'd have dirt growing over his feet. Ask the 23-year-old Spring, Texas, resident his favorite quote and he'll give you a line by his wife, Justine: "Nerves just mean you're prepared."
Ask him to identify his favorite golf memory and he doesn't give up his only PGA Tour victory at last year's Wyndham Championship, when he defeated Jordan Spieth with a birdie on the second playoff hole, but rather the 6-0 record he had in match play in leading Augusta State University to two NCAA championship.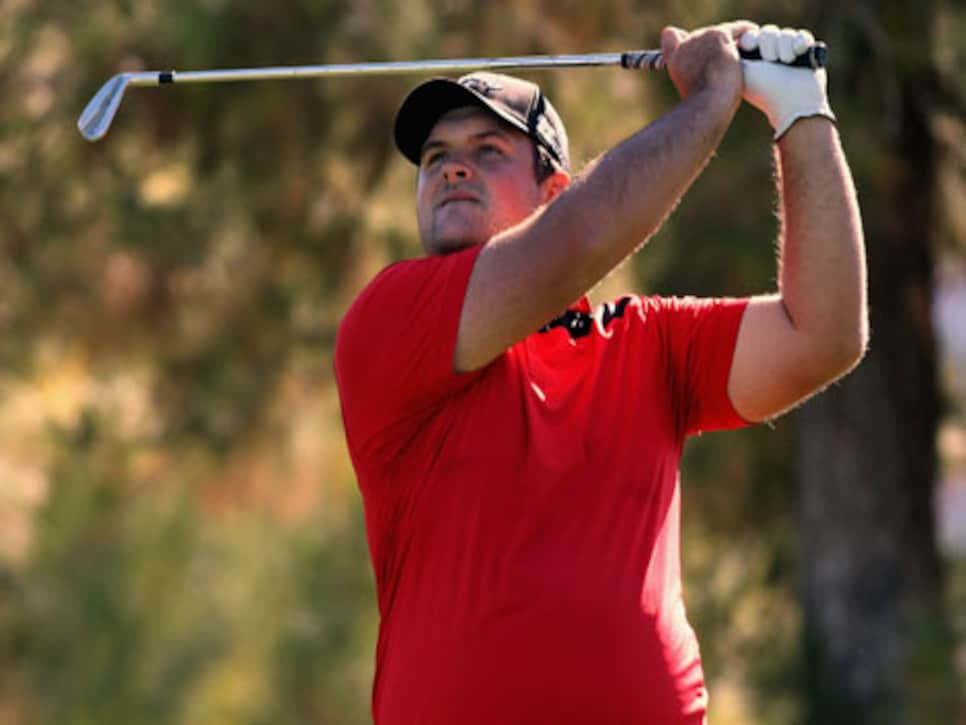 And when prompted to comment on his back-to-back 63s that gave him a two-stroke lead going into the weekend at the Humana Challenge, Reed reaches back to the mindset that helped him Monday qualify for six PGA Tour events.
"It's pretty easy to get into that Monday qualifying mindset, due to the fact that you're playing three different courses," Reed said in advance of his Saturday third round on the Nicklaus Private course.
"The first day it's like, all right, well, let's see how we do against the guys on my course today there, try to go beat them," he said after making 17 birdies, an eagle and one bogey through 36 holes. "And the same thing every day. You can't really judge yourself off everybody until everyone has played all of the same courses."
One of the more memorable moments in golf from 2013 was the touching sight of Reed wining the Wyndham with Justine at his side, lugging around his golf bag. That's not the case this week since she's due to give birth around Memorial Day.
"[On Saturday] we're going to go with the same game plan," Reed said, "try to hit some fairways, hit some greens, and see what the putter can do."
In fact, the format of the Humana does seem to play perfectly in the mindset of Mr. Monday Qualifier. Not only do they play three different courses, before finishing on the Palmer Private on Sunday, but all three -- the Palmer and Nicklaus along with La Quinta CC -- yield a ton of birdies. You have to play aggressive golf.
"The good thing is even though we are playing great, I feel like there is still room for improvement out there while I was playing," Reed said. "[On Friday], I felt like there was three shots [I left] out there, [and Thursday] I thought there was one or two out there."
Reed says he is playing with a higher confidence level this year, in part because he feels totally in tune with his new Callaway clubs and because of the work he has done with his swing coach Kevin Hart as well as with Stuart Leong of shotstohole.com.
"With my group, my team that we worked with in the off-season, it's showing, it's showing the improvements we have made," says Reed.
No matter what the outcome, Justine won't be carrying his bag when he walks up the final fairway. But her words about being nervous likely will be rattling in his head. It's all part of how prepared Reed as made himself to compete on the PGA Tour.