The Loop
Who is more likely to sway you to buy a driver, a club pro or a tour player?
Tour pros may get big endorsement deals from equipment manufacturers, but when it comes to who influences consumer decisions about the clubs they buy, it's the club pro who matters more. That's one finding in a report from golf research experts Golf Datatech on the industry's "pyramid of influence."
In the June study of more than 3,000 serious golfers, 50 percent said they agreed with the statement: "What products are played on tour really doesn't affect me because I don't play the same game as they do." By contrast, 64 percent agreed with this statement: "I have a high regard for the opinions of club professionals pertaining to golf equipment."
Furthermore, 66 percent said they would try a product solely on the recommendation of their club pros.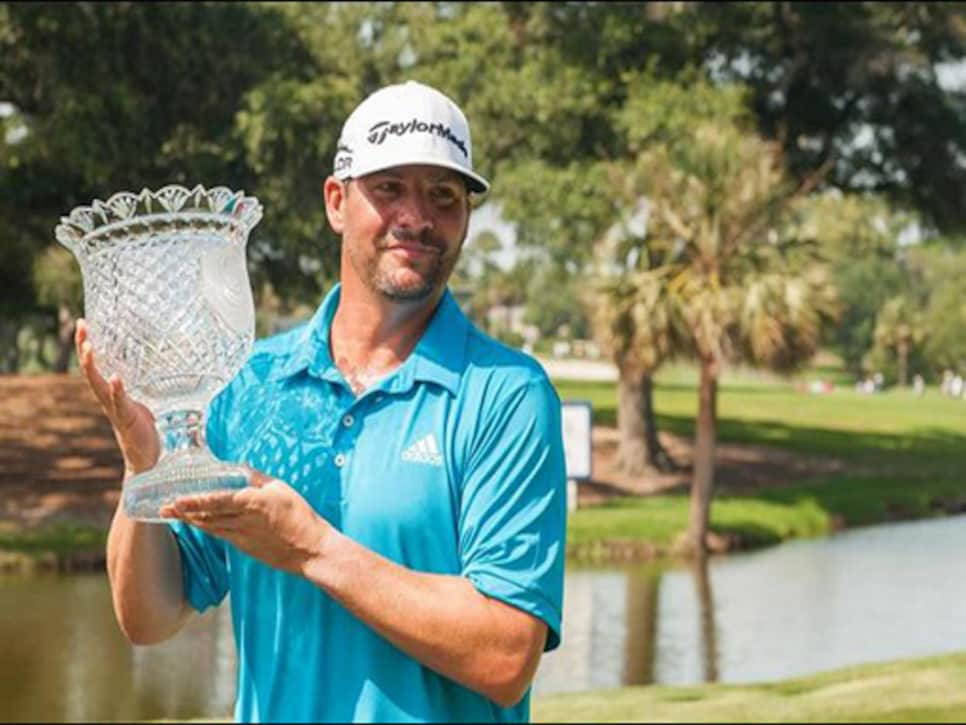 Michael Block, head professional at Arroyo Trabuco G.C. in Mission Viejo, Calif., won the PGA Professional National Championship on Wednesday -- and is more likely to influence his members on club purchases than the PGA Tour pros he'll now be playing alongside at August's PGA Championship. (Montana Pritchard/PGA of America)
Of course, the tour is still valued; 78 percent of serious golfers agreed the new technologies used on tour help manufacturers build better equipment for their games.
*Interested in more stories on equipment? Signup to receive Golf Digestix, a weekly digital magazine that offers the latest news, new product introductions and behind-the-scenes looks at all things equipment. *