News
Who is Aaron Dill and why does a Titleist Vokey wedge have his initials on it?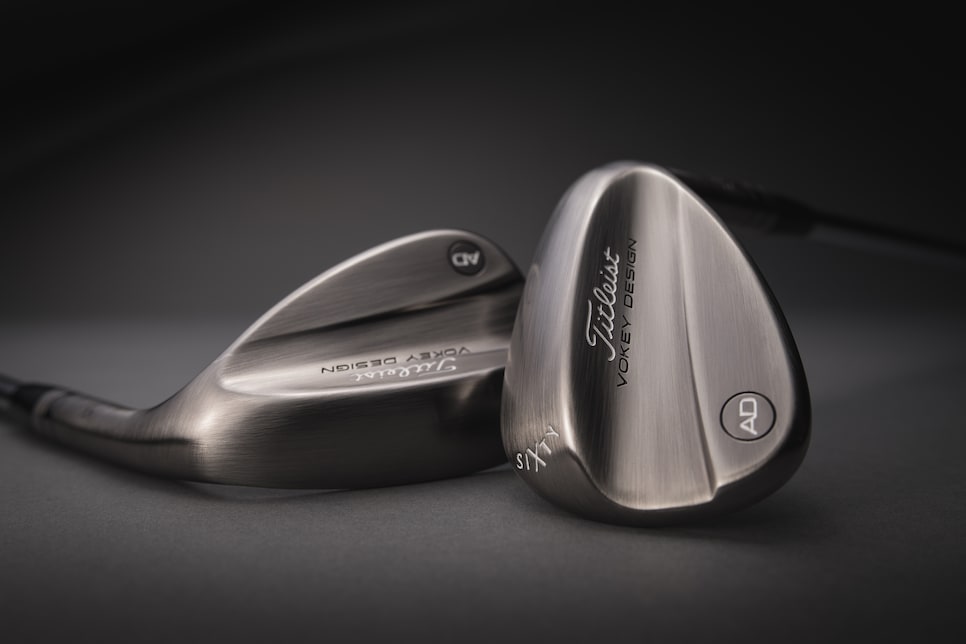 You might not know the name Aaron Dill, but you should. Dill has spent the last 10 years as Bob Vokey's hand-picked right-hand man to work with him on the PGA Tour. In addition to being an expert craftsman in his own right, Dill is responsible for many of the cool and clever stampings that appear on the Titleist Vokey wedges used by the pros.
Now Titleist is offering via its WedgeWorks program a limited edition Vokey wedge created by Dill, the AD-siXty. As with most WedgeWorks models, the backstory involves input from the tour. Dill was speaking with Geoff Ogilvy about Australian golf courses and the firm, links-style conditions. Ogilvy used a Vokey L grind model with low bounce and Dill used that as the impetus for the AD-siXty—a 60-degree wedge with 4 degrees of bounce.
"I used the original chassis of that wedge and took the bounce down," said Dill. The result is a wedge for players seeking to flight the ball higher from firm turf and sand. According to Dill, players might also sense a faster glide through rough.
The wedge utilizes the company's TX4 groove design with a wider, shallower shape and parallel surface roughness lines between grooves. This is done to improve consistency in groove design and spin on greenside shots and are available in a brushed nickel finish. Custom stamping is available (up to eight characters) in 12 colors and there are numerous shaft, grip, shaft band and ferrule options. The wedges are available today (Sept. 20) through WedgeWorks on Vokey.com, starting at $250.