News
Who can (and who can't) win the Masters
Candid and catty comments about the field at Augusta National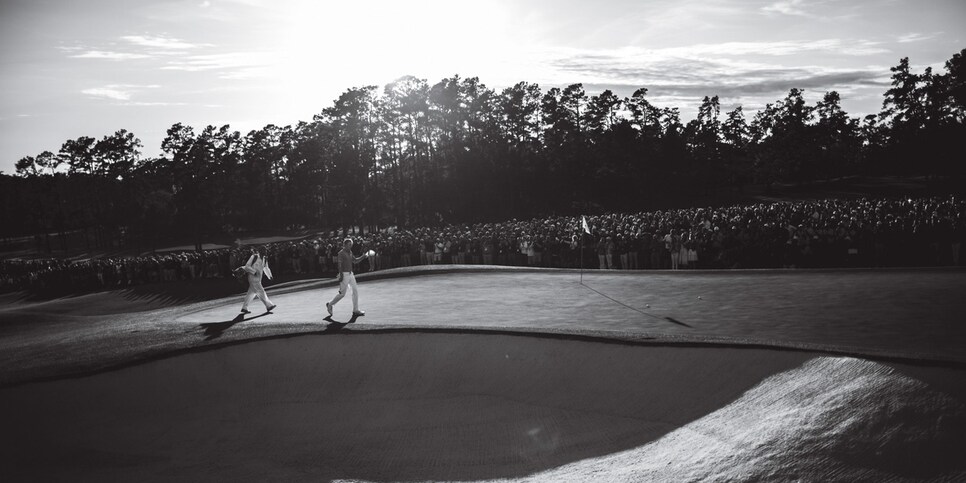 Photo By: Photo by Nick Laham
Only 50 players have won the previous 80 Masters tournaments. Only 32 of them are still with us. And only 19, some of them playing ceremonially, are expected to tee it up April 6-9 at Augusta National. Which means a lot of players—including Jason Day, Rory McIlroy, Dustin Johnson, Henrik Stenson, Rickie Fowler, Sergio Garcia, Justin Rose and many more—are still trying to figure out how to earn a green jacket. Then there's Tiger Woods, who is trying to figure out how to win his fifth (but his first in a dozen years).
Who's got what it takes, and who doesn't? What are their strengths, and what's holding them back? To get the answers, Golf Digest interviewed dozens of players, caddies, coaches and other keen observers for candid observations on past champions and those who are still trying to break through. Our interviewees didn't hold back.
MANAGING FLAWS
"I look at all the top players, and every one of them has a flaw. The question is, how big is the flaw, and how do they make it less of one for that week? Every guy is clearly talented enough to win. Are you going to tell me Jason Day or Rory McIlroy or Justin Rose aren't going to win the Masters? Rickie Fowler? Jon Rahm, eventually? Patrick Reed? Dustin Johnson could still win two or three. But they all have their issues. Or maybe it's just that they don't play to their strengths as well to make up for the weaknesses. Adam Scott won a Masters, and he's a terrible putter—well, he's below average. But his ball-striking is so good, and those weeks he's really on hitting the ball, he only has to be a below-average putter to win." . . . "People these days learn golf on the range, not on the course, and we're seeing the results of that at the top level. Everyone learns how to hit it rather than how to play, which is not how to play Augusta. Seve learned how to play with one club, and not many played the Masters better than he did. To me, only Phil, Bubba and Sergio learned how to play golf the right way. They play golf, not swing, which is the way to play Augusta. But it goes the other way, too. Tiger was a real golfer when he came on tour, but he ended up a scientist. Padraig Harrington, the same. Justin Rose, too. And Adam is a scientist with his short game. None of which helps them at Augusta. It isn't a science course."
'There isn't a pin [Jason Day] doesn't think he can get at, but you have to have the discipline to not go right at some of them.'
BOMBERS VS. SHORT HITTERS
"In this day and age, the guys who don't hit it very far—Jim Furyk, for example—have no chance to win the Masters. Matt Kuchar is another. You can't win there if all you have is guile and strategy. Dufner won't win there." . . . "You have to go with guys who hit the ball a long way and high. For Jason, Dustin, Adam, Rory, Bubba, the par of the course is closer to 68." . . . "It's the easiest event to predict because you can break it down. Who can putt, and who can't? Who can reach the par 5s in two? And so on. Jordan Spieth's par is 70. He can reach the par 5s on the back nine. But he's also the best putter. So that brings him down to, say, 69. Rory's ball-striking starts him at 68. But his putting takes him up to 72. Any time a player wins without that formula, it has to be because weather takes away that inherent edge—say, when no one can reach some of the par 5s. Then you get Zach Johnson or Mike Weir winning." . . . "Pure yardage is way more important than creating the right angle into the flag. Hitting a 9-iron instead of a 6-iron makes up for a bad angle. You can argue that it shouldn't be that way, but it is." . . . "Lee Trevino always said he didn't like Augusta because he hit the ball left to right. But the truth is that he knew he wasn't long enough off the tee. He couldn't get to the tops of some of the hills. Well, today's shorter hitters have pretty much the same issues." . . . "It's just too hard over four days to hit hybrids and long irons to holes where the long guys are hitting 7-irons. You can't compete with that." . . . "If I have, say, two more short irons than you do into those greens, that's eight more scoring opportunities in the tournament. Odds say I'm going to whip your ass." . . . "Phil, Bubba, Adam, [Charl] Schwartzel—they have proven that long and crooked can work there." . . . "Between the 5,000 trees they planted and the second cut, you don't have the luxury of a bit of leeway off the tee. I know Phil says he doesn't care where his tee shots go, that he can recover, but believe me, he cares." . . . "The way Tiger played it in 1997, bombing it all around, you can't do that anymore. You might get away with it on a hole or two, but that's not a strategy that's going to work for 72 holes. They make you play Augusta the way they want you to play Augusta."
PATIENCE, PATIENCE
"Ten times in every round you're going to have a shot where, if you get too aggressive and miss, you're going to make a bogey at best. Sergio is impatient. So is Rory. And Bubba. And Dustin. Jason can get too aggressive because he likes to take shots on. Jordan is the most patient of the elite guys. As much as he carries on between shots, he knows his limitations. And he's the best scorer of that bunch. Phil is impatient. So is Patrick Reed. And Louis Oosthuizen—he switches off if things aren't going well." . . . "The biggest thing every player has to get his head around is the Mickey Mouse pin positions. So much of Augusta is unfair. You can hit a shot to eight feet, and you can hit another shot that lands three inches from the first ball, then finishes 60 yards down a hill. If that's f------ right, I know nothing about golf. It's dramatic, but it's not right. And that sort of stuff gets to players." . . . "Experience is everything. I know caddies who have been going there for years and have books on the place. Yet they add to those books every year. Something changes every year, even if it's just a little thing." . . . "More than patience, it also takes someone who isn't afraid to lose and who has really big balls—I don't know any other way to say it. You have to be able to stomach the thought of winning, believe it or not." . . . "Each round there are probably nine holes you can make birdie and nine holes you can make par, depending on the pins, and you can't really alter that equation a whole lot."
TOUGH DECISIONS
"One of the best things Augusta does is mess with you. And the way they mess with you is they give you options. Pros don't like options, because then they have to make a decision. At the U.S. Open, when you're sitting in four inches of rough around the green, you have one option: You take out your sand wedge, open it up and hope it lands soft. But at Augusta you can bump-and-run it, you can putt it, you can loft it, you can use a hybrid or a 3-wood—that makes you uneasy because you're praying you don't pick the wrong option. It puts doubt in your mind." . . . "Augusta is the greatest setup of any tournament in the world. And that's without long rough. Short grass is used as a hazard there. People think narrow fairways and a bunch of rough is hard. Driving it, yes. But around the greens, short grass is a hazard, and it's expertly used that way at the Masters." . . . "Mowing the fairways toward the tees is just one trick they use at Augusta, but it does more than just slow down the ball. You hit the fairway and think you're OK, but because of the way they mow it, the ball can nestle down a little bit. It's tough to always get a clean lie. That adds to the anxiety when you're trying to get the distance right into the green."
LEFT-HANDERS VS. RIGHT-HANDERS
"A fade is the shot. What does everybody do who plays golf for a living? He fights a hook. You can't play at a high level playing a hook because you end up spending so much time fighting it off. Or holding it off entirely. The ideal shot is a fade. So for a lefty hitting some kind of powerful shot you can control—a fade—on that golf course, it's definitely a weapon." . . . "Take the 12th hole. Left-handers can aim at the front bunker, and if they pull the shot, it'll make the carry. And if they push it, they can make the shorter carry on the left. A right-handed push is wet, and a pull goes too far onto the bank at the back. Other shots are easier, too. They can hit fades off the tee at 13 and 14. They can cut it off the fairway bunker on 2. They can go for it more off the 15th tee because their draw moves away from the trees on the left." ... "You can play the course with a right-handed fade—Nicklaus proved that. But it's a massive advantage to move it right to left. Turning over a modern driver is very difficult, which is why Phil and Bubba have such an inherent advantage." ... "The left-hander theory is total bullshit. You have to move it both ways at Augusta. I think Phil likes people to think there's more to it. That's totally Phil to gain an edge." ... "I wish I were left-handed that week." ... "Was Augusta Tiger-proofed? What they did is, they right-hand-proofed it. I think if I could play it left-handed, even I would have a chance."
TOUGH SHOTS
"Over the first green might be the worst spot on the course that is not in water or trees. It's easy to go there when it's into the wind. The first 10 yards of the green are basically unusable. The ball just rolls back off the front. So you have a choice sometimes of coming up short or going over the back. That's hard to deal with mentally on the first hole: The best spot is 25 yards short of the pin? But it is." . . . "The drive on 2 is tough. So is the sixth hole when the pin is up on the right. Seven is a tough drive. So is the approach to 11. And the drive at 13. And the pitch to the 15th, from short of the water or over the green. And the drive on 17." . . . "There are cardinal sins, of course. You can't be short on 5 when the pin is up in the front. It's like trying to land a 6-iron on the roof of a car to get close there." . . . "The one shot I never want to hit at Augusta is the second shot on 11. It's hard because you've seen the shot so many times that you're just petrified to hit it in the water. So you bail out, sometimes way too far—I've seen balls on the 12th tee—and that's not an easy up-and-down for par. Everyone makes it into a par 4½. They've made that hole so long now that it's the least-exciting hole on the golf course. If guys had 7-or 8-iron in their hands more, it would tempt them to go at some pins, and it would be more exciting. Now, though, it's so long and uninviting—who's going to aim at the green? No one. That's an example of overcompensation for how far the ball goes. So now it's a boring hole because it's a super-hard hole that no one plays properly. Everyone takes the risk out, so there's no drama. Crazy." . . . "The tee shot at 12 is the hardest shot there. With the wind swirling, the shallowness of the green—there's no good bailout there. The way the hole sits, it sets up for a fade, and your eye says it sets up for a fade, but you saw what happened to Jordan Spieth." . . . "The 12th can be the easiest hole on the course, but it can be a beast. And it's harder with the modern ball. The 'Pinnacles' they play with can take off through the wind and one-hop into the garbage at the back." . . . "The most dramatic hole is 12, followed by 13, and they're two of the shortest holes on the course. So what does that say?"
A CLOSER LOOK AT THE CONTENDERS
JASON DAY
Best at Augusta: T-2 (2011)
"Jason is the No. 1 putter on tour, and he hits it long and high. He's perfect for Augusta." . . . "There isn't a spot on that course where he's going to be uncomfortable." . . . "What he doesn't need is a windy Masters. His ball flight is too high when the wind is swirling. Plus, he's always sick. He wants to win Augusta so bad it pretty much guarantees he'll be sick that week. He's like Tiger in that respect—there's always something wrong with him." . . . "He hasn't quite learned to play the golf course correctly. You can't just play all out, and he seems to do that a bit too much. There isn't a pin he doesn't think he can get at, but you have to have the discipline to not go right at some of them because your misses are so magnified there. But he'll learn, and I think he'll eventually win." . . . "The only thing that hurts Jason is that he doesn't seem to have a half-shot. Everything is full tilt." . . . "He just hasn't put it all together in one week there, and the game is filled with guys who did that, be it Tom Weiskopf or Ernie Els. Not saying Jason won't win. But the longer he waits, the harder it gets." . . . "He maybe wants it too badly." . . . "He has great patience. I just wish he would do it faster. I mean, the guy wears out everyone else's patience."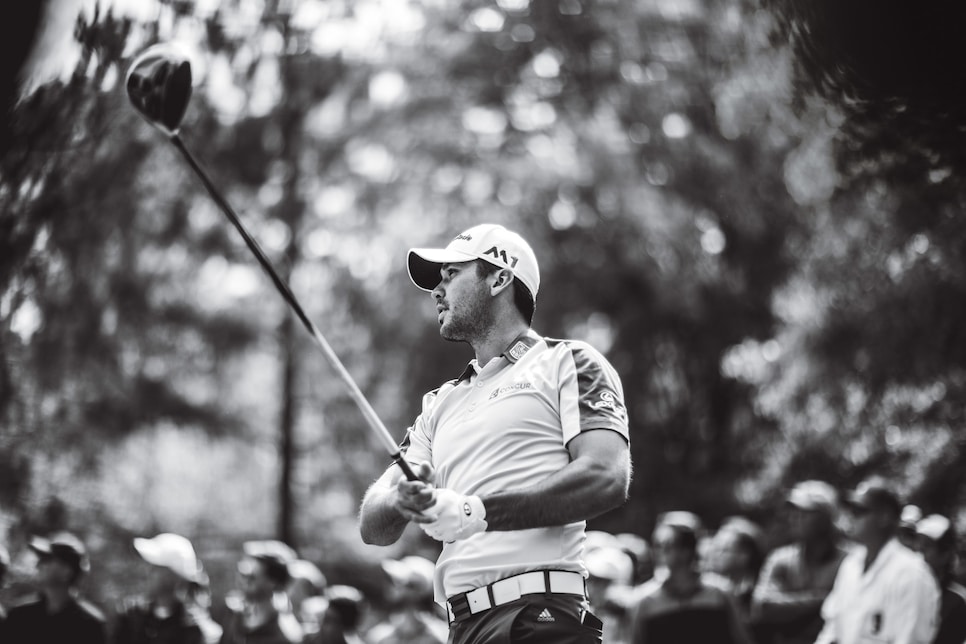 RICKIE FOWLER
Best at Augusta: T-5 (2014)
"Rickie seems to have a textbook game for the Masters. If you can win at Sawgrass, you can move the ball both ways. And he can finish well. So he's not afraid of the big situation. But his putting is the weak link, like so many of the leading players other than Jordan." . . . "The problem is his chipping. He's a little flippy at the bottom. Hitting to greens that don't give him much margin for error, that leads to a lot of bogeys if he isn't holing out from 15 feet all day. At Augusta, you have to be comfortable chipping into the grain, and I just don't think Rickie is. When you take the little bump-and-run shot away from him, he looks a little lost." . . . "He's starting to put double bogeys back on his card, and I thought he'd gotten over that when he went to Butch. He's overly aggressive at the wrong times. Bogeys aren't bad sometimes, but double bogeys—and then you press some more. Bad combo."
SERGIO GARCIA
Best at Augusta: T-4 (2004)
"The irony is that, ball-striking-wise, Sergio is suited to Augusta more than anyone other than Bubba. Sergio hits it both ways. He can hit the draw off the tee and the fade into the greens. He plays old-school golf. But he's talked himself out of winning there. He clearly hates the place. He's beaten before he gets to the first tee. His putting weakness is a problem, of course. As Ernie showed, you can be exposed on the first hole of the Masters. [Els six-putted the opening hole in 2016.] The same could happen to Sergio. Three-footers in the Masters are as stressful as 10-footers on other courses. If you miss, you're going to be as far away again. And to hole them properly, you have to risk having an eight-footer coming back. Sergio's worried about the next one, so he doesn't hit the first one very well." . . . "He sees it as a tricked-up course, one they would never build today. But he should like it more than he does. The most striking aspect of the course is that the shape asked off the tee is so often the opposite of the approach shot. That should suit Sergio. But he can't get his head out of his arse." . . . "His history in the majors only compounds his bad mood when he plays in the Masters. It's a shame. He has everything, all the shots. And now he's putting just fine. But his attitude is awful at Augusta. He can't escape his past there, especially when he's reminded of some of the things he has said." [After a third-round 75 at the 2012 Masters, Garcia said, "I'm not good enough . . . I don't have the thing I need to have. . . . I've come to the conclusion that I need to play for second or third place . . . in any major."] . . . "He doesn't handle adversity well, and yet he's been a pretty good U.S. Open player. I think he's just fed up with trying and coming up short." . . . "I think he'll win a major, but I don't think it will be the Masters. Some people turn up and relish the prospect. Others dread it, and Sergio is one of those."
BRANDEN GRACE
Best at Augusta: T-18 (2013)
"Someone like Branden, even though he drives it so well, has little or no chance to win. He simply hits the ball too low, both off the tee and with his irons." . . . "He shapes his shots left to right. He's likely to be exposed by that. It's a massive disadvantage to be up the right side on, say, 10. It's like a half-shot penalty. The same is true at 13 and 14. Holes where a 20-yard draw gives you a big advantage, he's going to be found out. And you can't see him stopping a long-iron second to the 15th green."
'It's obvious what holds back Dustin Johnson: nothing. It's just hard to win majors.
DUSTIN JOHNSON
Best at Augusta: T-4 (2016)
"It looks like someone told him he doesn't have all the shots to win at Augusta, and he hasn't actually realized that he does. The only nitpick I see is, his right hand rides a little high when he's putting. Under pressure, that can lead to taking the club back closed and having to make a compensation coming through." . . . "The low cut shot doesn't work at Augusta, but the high cut can. So someone like Dustin Johnson can compete there. He hits it way high and can hold balls into the slopes if it happens to get hard and fast." . . ."His biggest problem is his caddie [brother Austin]. At Augusta, you have to really be on your toes. And he's not that experienced there. So I do wonder if they have any idea strategically on the ultimate strategic course. He has already gone for way too many flags." . . . "He misses so many of those 10-footers that inevitably you're going to have there, but maybe he overcomes that for one week. Sometimes, a 10-footer for par is the best you're going to get. Tiger lived on making 10-footers when he had to." . . . "People don't give Dustin enough credit for his putting. I think he putts it pretty decently. He misses some, but his speed is usually not too far off." . . . "It's obvious what holds back Dustin Johnson: nothing. It's just hard to win majors."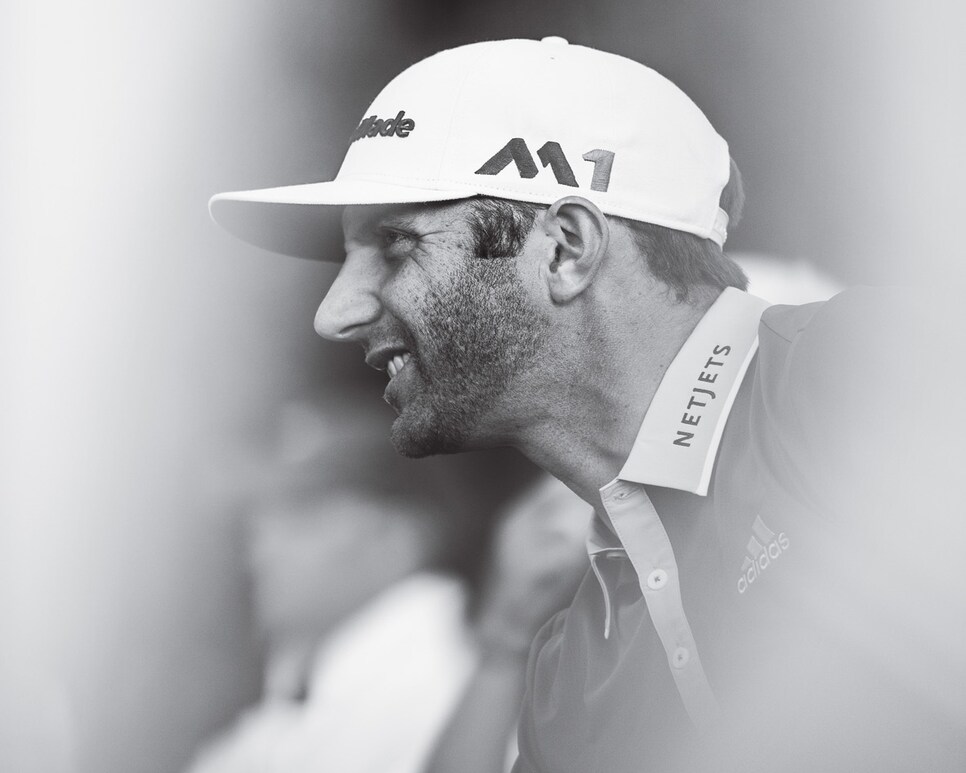 ZACH JOHNSON
Best at Augusta: 1 (2007)
"It would take a perfect storm of circumstances for a Zach Johnson to win again. A three-to-four-club difference into those greens is too much to overcome."
SMYLIE KAUFMAN
Best at Augusta: T-29 (2016)
"He played in the final group last year when the course was a lot harder than when Jordan killed it in 2015. I like his game, but his development is a little behind the curve of the others in his age group. Nothing wrong with that. Just give him more time."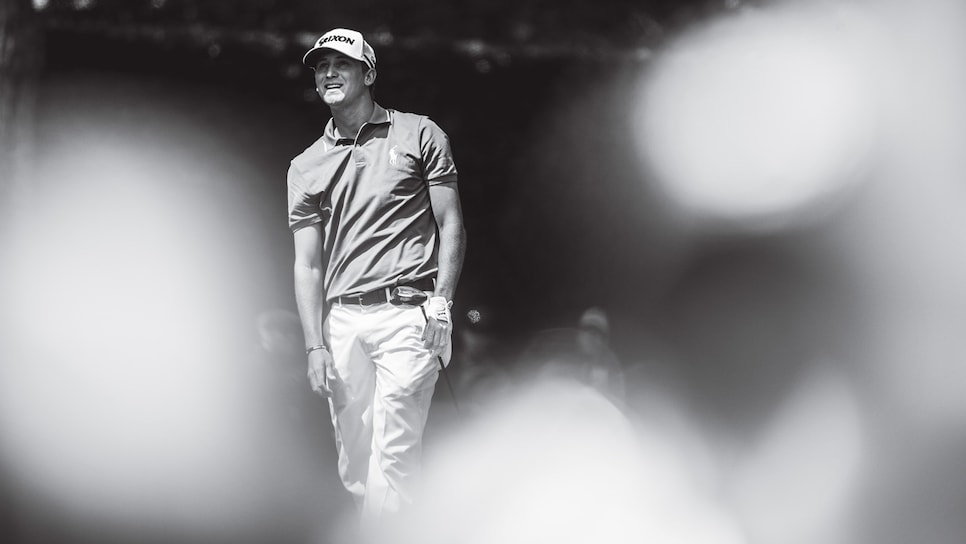 MARTIN KAYMER
Best at Augusta: T-31 (2014)
"Basically he won with putting at Pinehurst [2014 U.S. Open], and he'd have to do the same thing in the Masters because his driving isn't as good as some of the other top players." . . . "Maybe the worst chipper out there."
RUSSELL KNOX
Best at Augusta: Cut as rookie (2016)
"He hits it only 285 yards off the tee. That isn't an advantage at Augusta, but it isn't the end of the world, either, if only because he hits it so straight. I'm not sure he putts nearly well enough to even contend at Augusta, never mind win. Because the greens there are so fast, the hole is, in effect, smaller. Look at how many times we see crazy lip-outs there. Not good for guys who putt like Russell."
MATT KUCHAR
Best at Augusta: T-3 (2012)
"There's always someone playing better than him. There's nothing bad about his game, but nothing that makes him particularly well-suited to Augusta, either. It's hard to imagine him beating everyone on that course."
HIDEKI MATSUYAMA
Best at Augusta: 5 (2015)
He carries the weight of a nation, a bit like Adam Scott used to do for Australia. Can he manage the expectations? That's a hard way to play." . . . "Matsuyama's putting stroke is too slow. It lacks pace. He takes it back too far and too slowly. So there's a built-in deceleration. You can't hit it well enough at Augusta to make up for bad putting."
RORY MCILROY
Best at Augusta: 4 (2015)
"I look at this year as sort of a free pass when everyone is going to be talking about Spieth, Justin Thomas, Jon Rahm, Dustin and Jason Day. That said, I would always put Rory in the top 10 even coming off an injury." . . . "Any injury is serious when you swing a stick and hit a ball. Sometimes those rib injuries tend to linger." . . . "Rory goes at the ball so hard. I'm not sure the body is meant to be going at shots with that sort of violence." . . . "When he's not injured, he always seems to be on the edge of being injured. Part of the problem is this mania for power in the modern game." . . . "There's a link between Rory and Tiger. I'm convinced Tiger's body broke down because he overdid it in the gym. He shortened his career by 10 years—at least. I've never seen any of the heavier guys injured. I'm not sure any of the gym rats will have great longevity." . . . "If he's fully healed in time, this will be a good thing for him. He won't have to over-think his preparation or how he's playing. It takes a little pressure off him with all the talk about the career Grand Slam, etc. Down deep, he knows what he's playing for, and he's probably been thinking about it the last few years. But now I think he'll be more relaxed and could come in with a different mind-set entirely." . . . "Rory can't win there because he's a below-average putter. He has been his whole career, and not too many of them win at Augusta National. He's been streaky-good at times, but he's had one good putting week in the past two years. You can talk all you like about Rory winning the Masters, but that depends on him having his best putting week ever. And it has to happen at Augusta National. Really?" . . . "You have to putt well every day to win there, and Rory hasn't done that yet. But he is getting better through his work with Phil Kenyon, who is a brilliant putting coach." . . . "Rory's speed control is sometimes dodgy. It isn't something you can easily learn, either. You can work on mechanics and produce an efficient stroke, but speed control is innate, and Augusta is the ultimate test of that." . . . "Rory just got away from what he was doing as a kid with his putting technique. He came out as this amazing young player, and he was successful and then he said, 'You know what? I'm going to start dragging the handle toward the cup with my putting stroke.' That's the Stockton thing with the forward press and drag the handle, instead of the release method he was using. Either one works, but not when you've been doing one your whole life and then you go to the other. Why did he do that?" . . . "When he gets into trouble he's tempted to try to get out of it with one swing. You can't do that in the Masters. The course can make you feel like you can be a hero, but all too often you end up with a big old black eye." . . . "Whatever happened to him in 2012 [a 77-76 finish], maybe that's just stuck in his head." . . . "Rory is an in-and-out chipper, and his clubbing is suspect at times. How often do you see him and [caddie J.P. Fitzgerald] looking at each other in shock after his ball has finished 20 yards over the back?" . . . "If you listen to them on the course, you often hear Rory asking, 'What happened there?' More than once I've heard J.P. saying something like, 'OK, hit a soft draw with a 6-iron off that tree.' And I've immediately thought, This ball is going over the green. And sure enough, it does. So you have to wonder. I see Rory up close only occasionally, and I know he's going to hit the ball over the green when his caddie clearly doesn't. It makes no sense." . . . "Rory needs someone to tell him what he needs to hear, not what he wants to hear." . . . "Why he doesn't employ Billy Foster is a mystery. Rory would have 10 majors by now if he did. Of course, we know what Rory is like. He's as stubborn as anyone on tour. The more people tell him that J.P. is not the right caddie for him, the more he'll keep him on."
PHIL MICKELSON
Best at Augusta: 1 (2004, 2006, 2010)
"Phil's notes for Augusta are 100 pages thick. He contends because he knows every inch of the golf course. But he also has imagination for the chipping and the putting required around there, and all the notes in the world aren't going to help you if you can't handle the tough shots around the greens that everyone has to face eventually." . . . "Billy Foster caddied for Seve, but he reckons Phil is the better chipper. That's good enough for me. And Phil is phenomenal out of bunkers." . . . "Phil is the ultimate for chipping at Augusta. He's far and away the most accomplished." . . . "Phil has some issues with his body that I'm not sure we fully appreciate—the arthritis thing is still there. On the course, the 'hero' potential is too often too much for him to deal with. He lives for shots like the one he hit from the pine straw at the 13th [in his 2010 Masters win]. But they don't come off too often. There's always the potential for disaster with Phil. And at Augusta, that's a thin line." . . . "There isn't a shot he won't try. There also isn't a shot he hasn't seen at Augusta. He hasn't lost his nerve, either."
LOUIS OOSTHUIZEN
Best at Augusta: 2 (2012)
"Louis should win every time he tees it up. He has the best swing out there. But it comes down to how interested he is. He knows what he wants to do when he finishes playing, and he is, in a very quiet way, trying to get there. Golf for him is not everything. And, yet again, putting is his weakness. That, and a mind that tends to wander. Neither of which works too well at Augusta."
JON RAHM Best at Augusta: Rookie
"Perfect for Augusta. High hooks—the opposite of Bubba's high slices." . . . "I haven't seen him play away from too many pins, and that sort of aggression can get you into trouble, especially on the water holes."
PATRICK REED
Best at Augusta: T-22 (2015)
"His biggest handicap is actually his familiarity with the place [Reed played at Augusta State] and his expectation level. He knows he should play well because he's been around there so often. But I think he turns his shots too hard from right to left. He doesn't have a controlled draw. So he's never completely sure where the ball is going to finish."
JUSTIN ROSE
Best at Augusta: T-2 (2015)
"Putting is his Achilles' heel. He hits the ball like a world-beater. With putting, you have to feel it and see it and visualize it. And none of those things come out of a computer. But that's the [instructor] Sean Foley way." . . . "Justin is yet another guy who gets better the farther he is from the hole. He was the other way around as a kid. He's mentally strong. But majors are such a big deal now, and he's one who tries too hard. He puts too much importance on them, especially the Masters because of the long build-up, which is why we see some of the top guys have complete nightmares at majors now and then." . . . "When you first get into majors you treat them pretty much like any event. You pitch up on Monday, play a couple of practice rounds and go for it. But when you start contending in them and even winning, the tendency is to put too much importance on them. And nowhere is that more true than at Augusta. Guys just make it too big a deal. Justin and Rickie have certainly fallen into that trap. Their expectations are off the charts."
ADAM SCOTT
Best at Augusta: 1 (2013)
"Adam hits the ball as well as anyone, but he doesn't spin the ball an amazing amount. Rory, Dustin, Jason and Bubba all spin the ball a lot. So Adam's not a guy who can stop a 5-iron really quickly. That can be important at Augusta, where you can sometimes have shots over 200 yards to incredibly small targets. As for Adam's putting, he was a good putter for a long time. But now he just seems worn out by having birdie putts roll over the edge so much of the time. And that happens a lot at Augusta. Plus, his short game isn't as good as Jason's or Jordan's. There isn't a hole at Augusta that he can't play well tee to green, but his putting does get exposed. When someone's weakness is putting, it's hard to pick out a hole at Augusta where they're always going to struggle. It could be anywhere."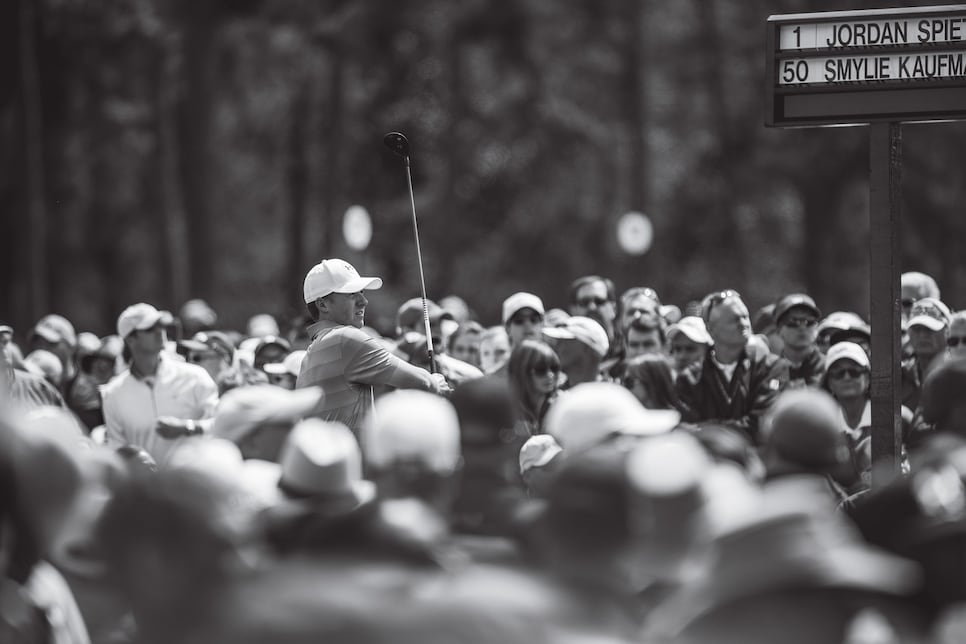 JORDAN SPIETH
Best at Augusta: 1 (2015)
"Jordan's only weakness is what happened last year [the final-round quadruple-bogey 7 after hitting two balls into the water at the 12th hole]. It has to be in his head. Every eye is going to be on him, and he'll be aware of that." . . . "That is such a hard shot. I've hit the ball in the water there once in 30 to 40 tournament rounds, and it was tough the time after I did it. It's especially hard if your miss is to the right under pressure, which is the case for many modern right-handers. There are a lot more blocks than hooks these days." . . . "Olazabal was the classic example of someone made for Augusta. Rubbish off the tee. Great iron player. Wonderful putter. That's Spieth." . . . "All he has to do is put the ball in play off the tee. From there, he can play that course as well as anyone. Perhaps his only weakness is that his bad shots are really, really bad. His misses are off the planet. But so were Tiger's early in his career, and he did OK in the Masters. Besides, Augusta is not a 'chip-out' course." . . . "Jordan gets exposed a little because of his relative lack of length. He's prone to stretches where he doesn't hit many good shots. In every four-day event, he's likely to have one off-day." . . . "Jordan isn't afraid to take on different shots. He isn't afraid to hit a bump-and-run if he has to hit that shot. Everyone else just takes out their 60 or 62 and hits a flop shot of some kind and throws it up in the air." . . . "Spieth is such a great chipper. First time there you can see guys chipping off the first green 20 times. But he never did that." . . . "Someone like Jordan can walk more freely at Augusta because he doesn't worry so much about the short putts. He never thinks about the next putt because he assumes this one is going in. The others—even if they're holing out well—are just more anxious." . . . "Pure striking doesn't necessarily get rewarded at Augusta. Hitting the ball less than perfectly puts less spin on shots, and that works better more often than not. Guys who hit solid shots can see their balls spin back off the greens. And when that happens a few times, their confidence is shot. Spieth doesn't hit the ball nearly as well as, say, Day or Rory or Henrik." . . . "If Jordan's putting is anything other than hot, he has no chance. And he can't hoist irons high in the air like Rory can." . . . "I've never seen a better putter than Jordan. As a whole package, he's amazing. How do you explain how he holes from 25 feet so often? No one else is close. His speed control is incredible. Virtually every putt is traveling at exactly the right speed, which is huge at Augusta. That's a massive weapon."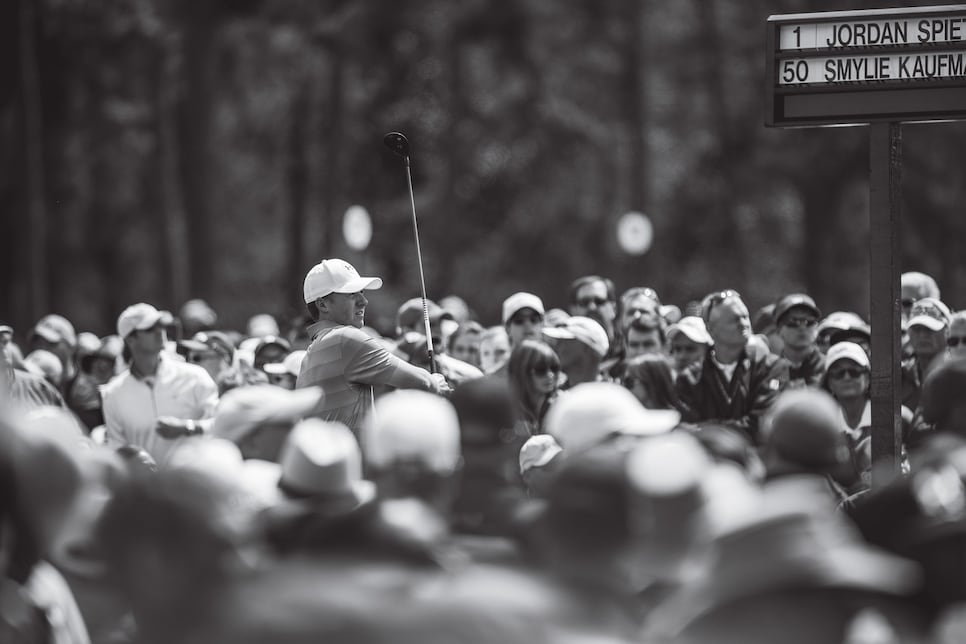 HENRIK STENSON
Best at Augusta: T-14 (2014)
"Henrik is another guy who will never putt well enough to win the Masters. He's putted well enough to win one major. So has Adam Scott. And when they win, everyone thinks they're going to win every major. But they've done it only once." . . . "Henrik is a great ball-striker, but he needs to hit more drivers to take full advantage of that. He's a 3-wood guy. He averages about 290 yards off the tee. That is such a waste. You can't look at him and say, 'He's my pick for Augusta.' I'd put him in the same category with Adam and Justin Rose. They have all putted well enough to win one major." . . . "The best ball-striker in golf, maybe, but definitely not the best short game. And you're going to have to chip it and make a bunch of four-, six-, eight-footers. Just not a guy I would pick to win." . . . "He might ball-strike the place to death and win, but since they changed it, I have yet to see anyone ball-strike Augusta into submission. They just don't allow it." . . . "He tends to do better on courses where the greens are not like concrete or super burned out, so he feels free to stroke the ball rather than 'hope' the ball. But he can do it anywhere. When he won the Players [in 2009], the greens were almost dead and really fast. So if the greens get so tough that no one is making anything, his chances of success increase. Holding him back, too, is that he clearly doesn't enjoy the golf course. Like Sergio, his inherent dislike of the place is a problem."
JUSTIN THOMAS
Best at Augusta: T-39 (2016)
"Well, he's only 23, but there's a big difference between winning the odd PGA Tour event and winning the Masters. Don't get me wrong, four wins, and three here pretty recently, a 59 on the board, he's obviously playing very well." . . . "Justin seems to have a scoring gear he just sort of discovered. Or grew into." . . . "He appears made for the Masters, but we've seen a lot of great players who were made for the Masters who didn't win it. He certainly looks like he has all the tools—length, explosion at the ball (which is incredible), he's proven he can go low, and he obviously has a good head on his shoulders. Augusta is just a different animal, though. Does he have the touch to manage the short shots? That will be important. But with his length he can make up for that with great approaches. You can set yourself up to score with ball-striking."
JIMMY WALKER
Best at Augusta: T-8 (2014)
"Jimmy Walker's obvious weakness is that when he gets a little loose, the ball goes left. But now that he's won a major, there's no reason why he can't contend at Augusta. He hits it plenty high." . . . "When I think of some ugly short games, Jimmy Walker comes to mind. He doesn't appear comfortable chipping anywhere he plays."
BUBBA WATSON
Best at Augusta: 1 (2012, 2014)
"Bubba is such an unconventional player that he turns out being the perfect guy for Augusta National. First, of course, is that he pounds it, and he can be as long as he chooses to be. But then the way he moves it around and curves the ball, does all those little shots, it's just the best playground for his imagination." . . . "He doesn't get bored there. He loves the course—and we all know how much that means to Bubba." . . . "His preferred shot is perfect for Augusta, apart from the tee shots at the first and 18; 7, too—the holes where he has to hit a straight one off the tee." . . . "He has the most magical short game in golf. He has the most touch, the most imagination. And he likes the challenge of that. Being creative is his game." . . . "There's no shot Bubba can't hit, but he has to hit the appropriate shot at the time. But he can afford to be patient, because if it's not this shot, then it's the next, when he can use his ability to the fullest and do something to set himself up to score." . . . "Bubba's short game is really good, but sometimes he can get a lie that he can't maneuver because he tends to be steep on chip shots, and if it's too tight he might stick it." . . . "Which player has the most/least patience at Augusta? The answer to both is Bubba Watson. Seriously." . . . "Bubba's problem is not knowing which Bubba will show up. If he gets going early, he's fine. But if he has to grind to find something, he throws in the towel, which is odd."
'(Lee Westwood) plays to his strength, which is hitting lots of greens.'
LEE WESTWOOD
Best at Augusta: 2 (2010), T-2 (2016)
"Lee does OK at Augusta because he accepts the chip he has to play. He never gets too fancy. He plays to his strength, which is hitting lots of greens. And if he does that, he doesn't have to chip very often, maybe three times a day. Besides, he's better than he used to be. I'd say he's just below average now."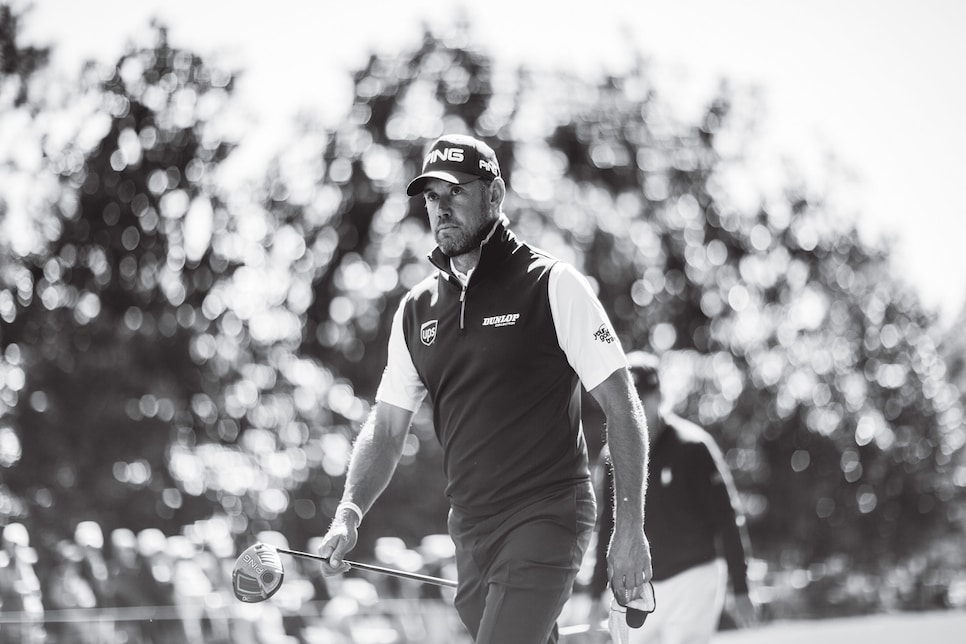 DANNY WILLETT
Best at Augusta: 1 (2016)
"He has nothing to prove now that he's won the Masters, but he needs to hit the ball higher if he wants to contend in all conditions. Nothing seems to bother him, though. So you never know. He played great [winning in 2016]. And then when his whole world changed as he stood on the 16th tee, he never batted an eye. That was impressive." . . . "He seems to have been on a celebration tour since he won at Augusta."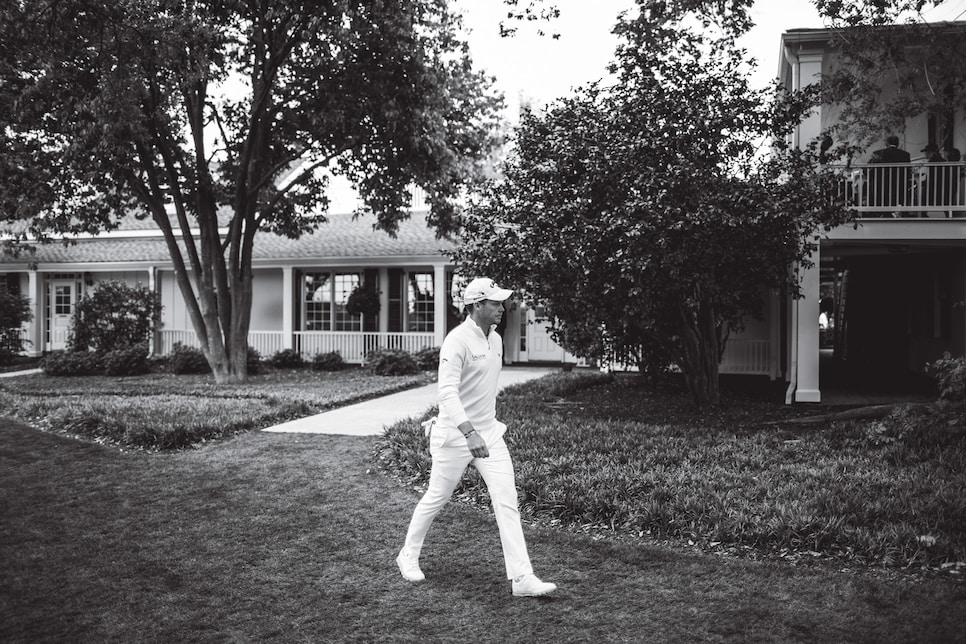 TIGER WOODS
Best at Augusta: 1 (1997, 2001, 2002, 2005)
"We all watched him when he played in Dubai. It was sad to see. He didn't hit one shot like he used to. And the man could hardly walk. Then he comes in and says he wasn't in any pain. It really is getting harder and harder to believe anything Tiger says about anything. You even wonder if he ever had back spasms on the second day. There was a lot of suspicion that he took one look at the strong wind, thought, I can't break 85 in that, and opted out. Long before we even teed off for the second round, my caddie was taking bets that Tiger would pull out—because of the weather." . . . "If you're shooting 77 in almost perfect conditions [in Dubai], I find it hard to believe he wasn't scared to play on the second day." . . . "You can't play golf worried about your back. He's also fighting the embarrassment of being so bad right in front of his fellow players." . . . "As for the Masters, he has no chance to play well—if he plays at all. That course is too hard and too long for him in his present state." . . . "I can't say that I like anything about Tiger's golf swing. He needs to be looser in his left foot, more old-style, letting the heel come up—that would give him more hip rotation and help him get his left knee behind the ball. He'd also have more power. With his left foot on the ground, there's too much strain on the spine. He isn't going to compete anywhere, especially not at Augusta, if he's short and crooked. It's OK if he's not as long as he used to be. A power thrower has to become a pitcher, to use a baseball analogy. But Tiger looks like he's not ready to be a pitcher. He still wants to be a thrower, and he can't be at 41 with back issues." . . . "Tiger might surprise us all, but it would be that: a surprise. We all have that expiration date, and it's different for everyone." . . . "He's been so successful for so long. He's got a family now. Does he want to put the time in to be ready? And will his body hold up as he tries to get himself ready? When you've won a billion dollars, there has to be some questions. Like, I've just gone double bogey/bogey; do I really need to grind this thing out? But if he decides that he wants to do that, then I think he can be good." . . . "If he wins another major, it would be the Masters. He's played there so many times, it's not as demanding as, say, the U.S. Open. He knows those greens and could maybe get his putter going. And if he gets into a good form and good rhythm, he'll be able to get in the mix, and from there, who knows?" . . . "If he knows where it's going, then he could win." . . . "At one point, it looked like he had seven different golf swings going. He has to tighten up and get back to playing golf like he knows he can. Then, if he putts well, he wins." . . . "A healthy Tiger is still a player to be reckoned with." . . . "Throw out all the great young competition and just concentrate on Tiger. What can he bring to the table now? Does he putt well? Does he have the chipping figured out? He can't dominate with length anymore, so he has to do all the other things really well, and I'm not sure he can do that to the degree it takes to win the Masters." . . . "You never say never with him."