The Loop
White-belt replacements that work on and off the course
If you've followed any fashion coverage over the last year or so, you'll know that the white-belt trend is waning. Sure, skinny dudes can still pull it off with the right shirt-and-trouser combo, but no matter what your waistline looks like I can't think of one occasion off of the golf course where you'd wanna be seen with a white strap.
So, if you're like me and think that golf isn't such a specific sport that it requires a completely separate wardrobe from the rest of your life -- and you would like to start getting some more traction from your gear, on and off the course -- check out five of our favorite straps that will look sharp wherever you decide to wear them.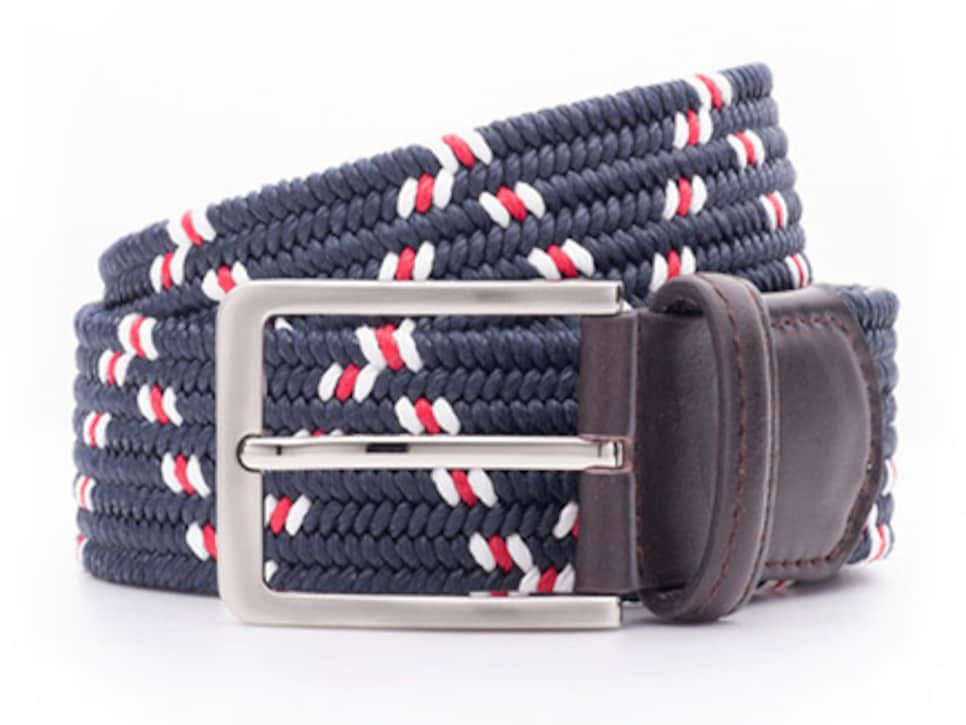 This Aztec design is a cool way to add some interest to your look - pop the color with a red polo or keep it on the subtler side with a pair of jeans and navy T-shirt.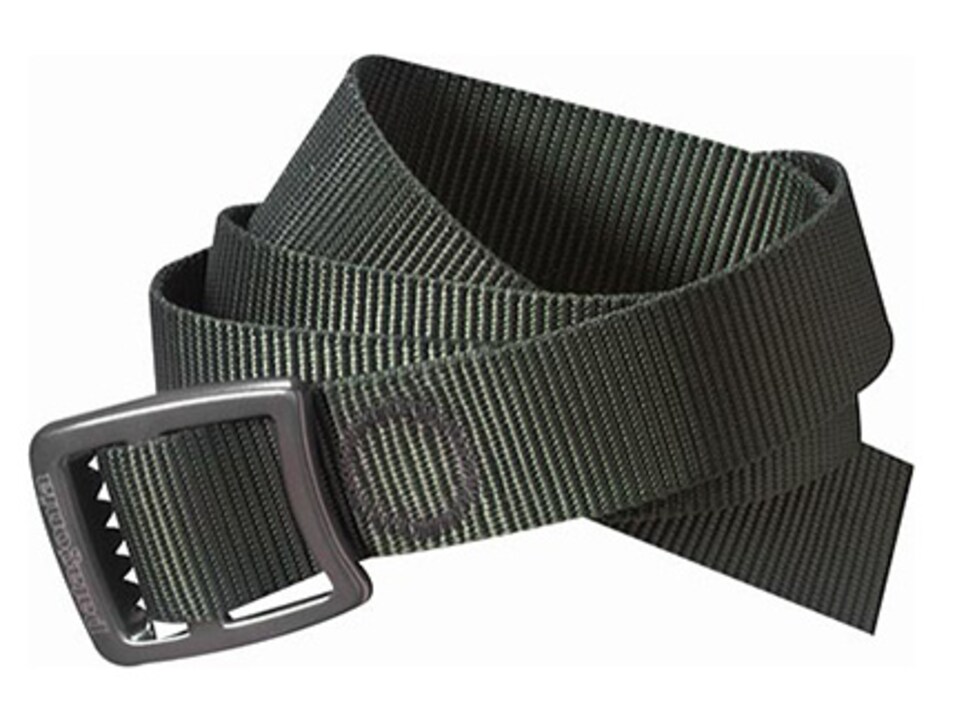 Patagonia Olive Nylon Bottle Opener Belt
The simple nylon strap is the perfect minimalist move that'll pair perfectly with all of your dark trousers. Oh yea, and Patagonia, the kings of functional fashion, also rigged a bottle opener on the backside of this buckle! Wear it responsibly…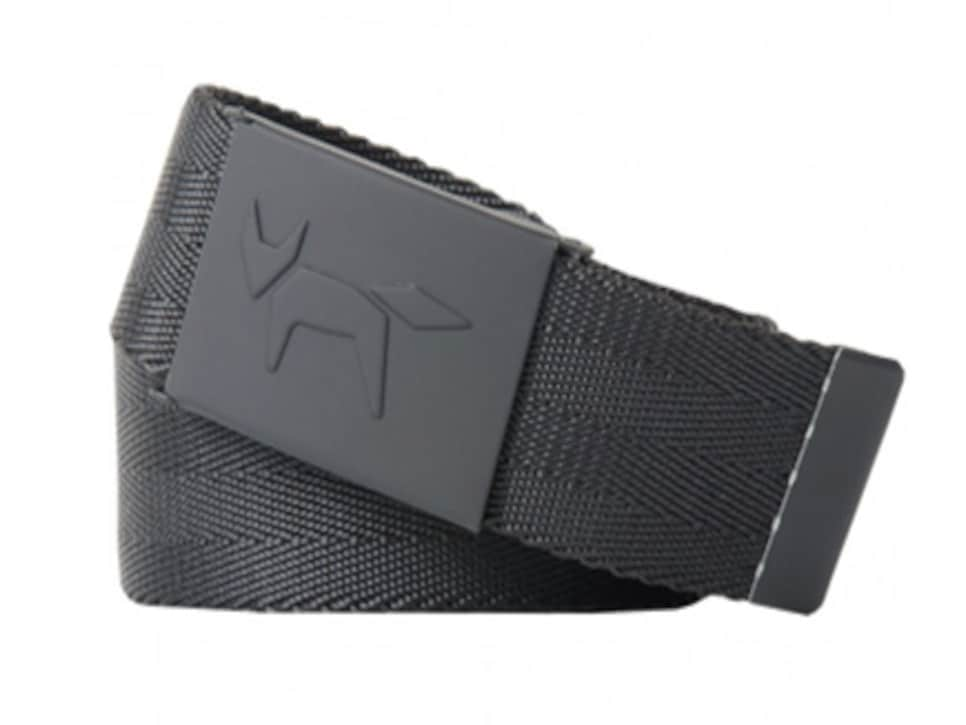 __Wolsey Black Nylon Strap With Rubberized Buckle
This black nylon strap and rubberized slide enclosure makes for a very sleek and stealthy style. If your trying to rock the monochromatic move in black, this is your strap.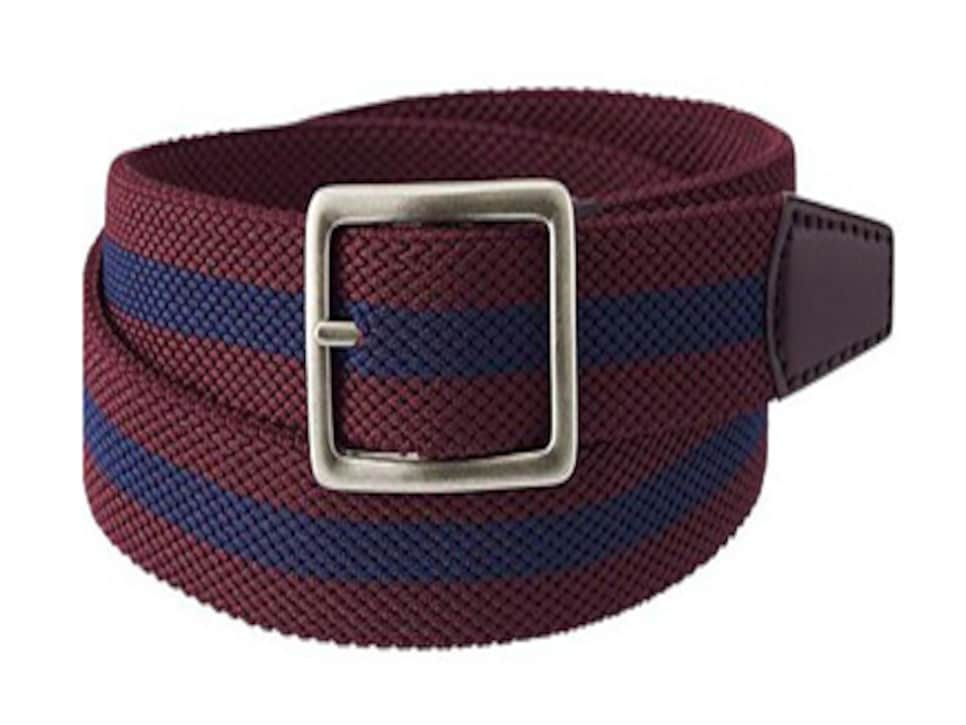 Uniqlo Burgundy Stripe Woven Belt
Burgundy is one of the sharpest shades for fall - pair this with some charcoal cotton chinos and you're set for the season.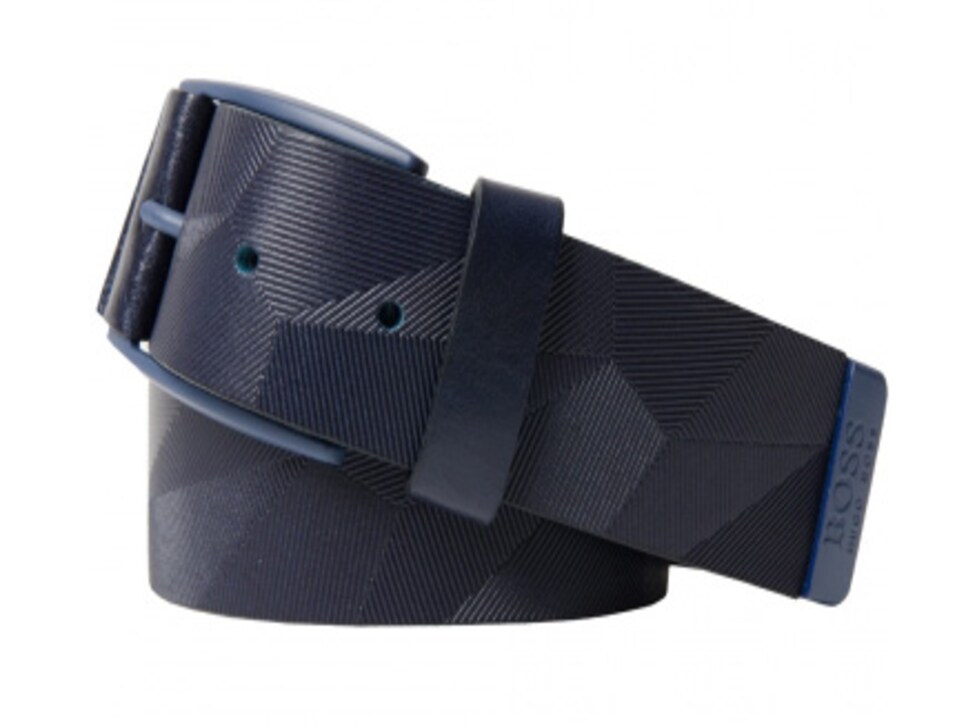 Hugo Boss Navy Geo-Camo with Matte Hardware
With one of the coolest ways to do camo yet, Boss blends in with a muted geometric design on a navy tonal strap with matte hardware - a very modern take on man's simplest accessory.