The Loop
Whistling Straits proves Wisconsin's love for the Packers is real
HAVEN, Wis. -- Food and football. That's what Wisconsin does.
We highlighted the former earlier this week. The latter was on full display Thursday at the first round of the PGA Championship.
Perhaps the trademark yellow-and-green Packers hues stand out amongst a chromatic color-wearing crowd, but by our unofficial count, Green Bay Packers apparel nearly outnumbers PGA Championship apparel at Whistling Straits. And probably Rory McIlroy's Nike line or Rickie Fowler-themed Puma gear combined.
And don't get us started on the Brett Favre unis.
Here are some of our favorites: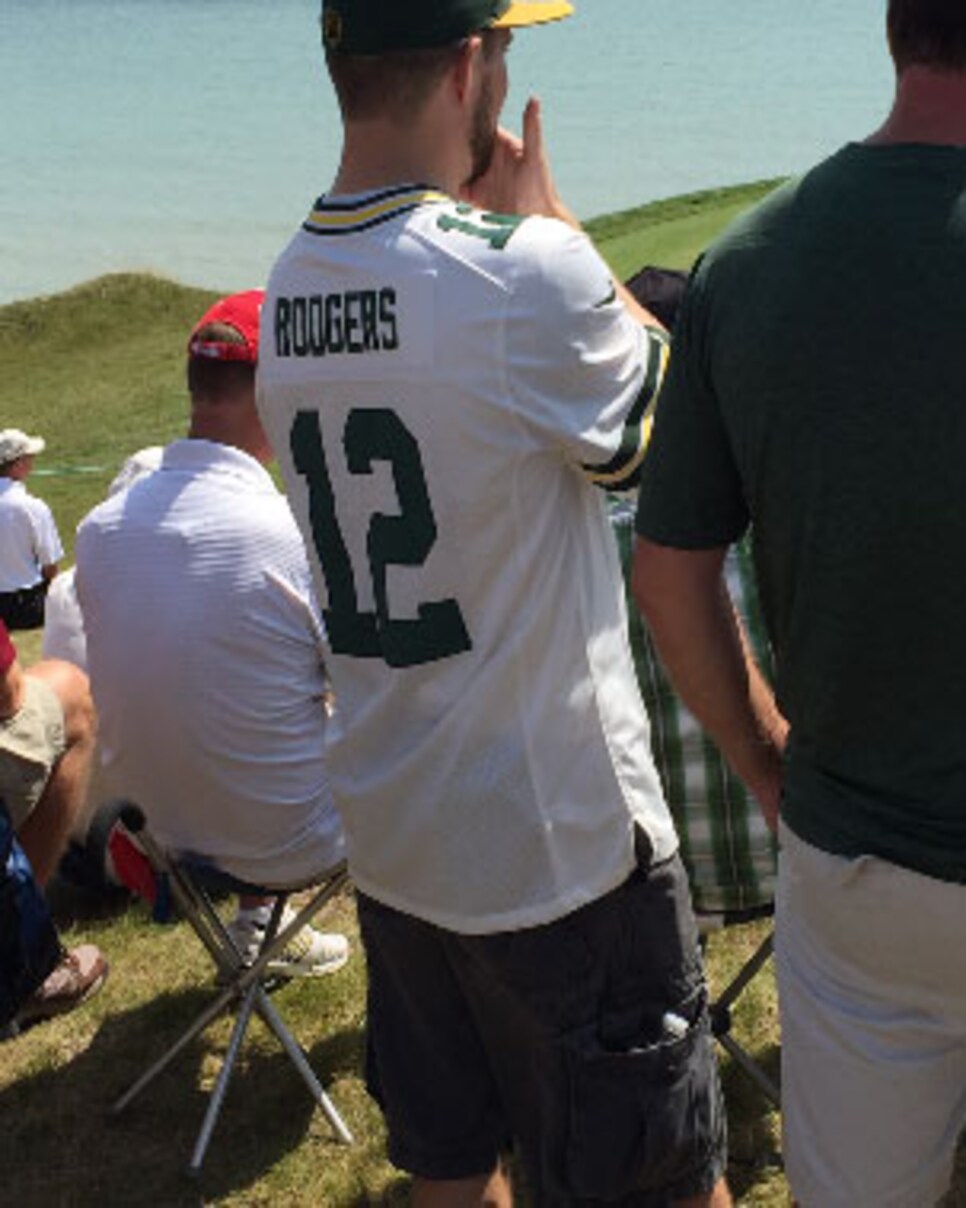 They respect their elders in the Badger State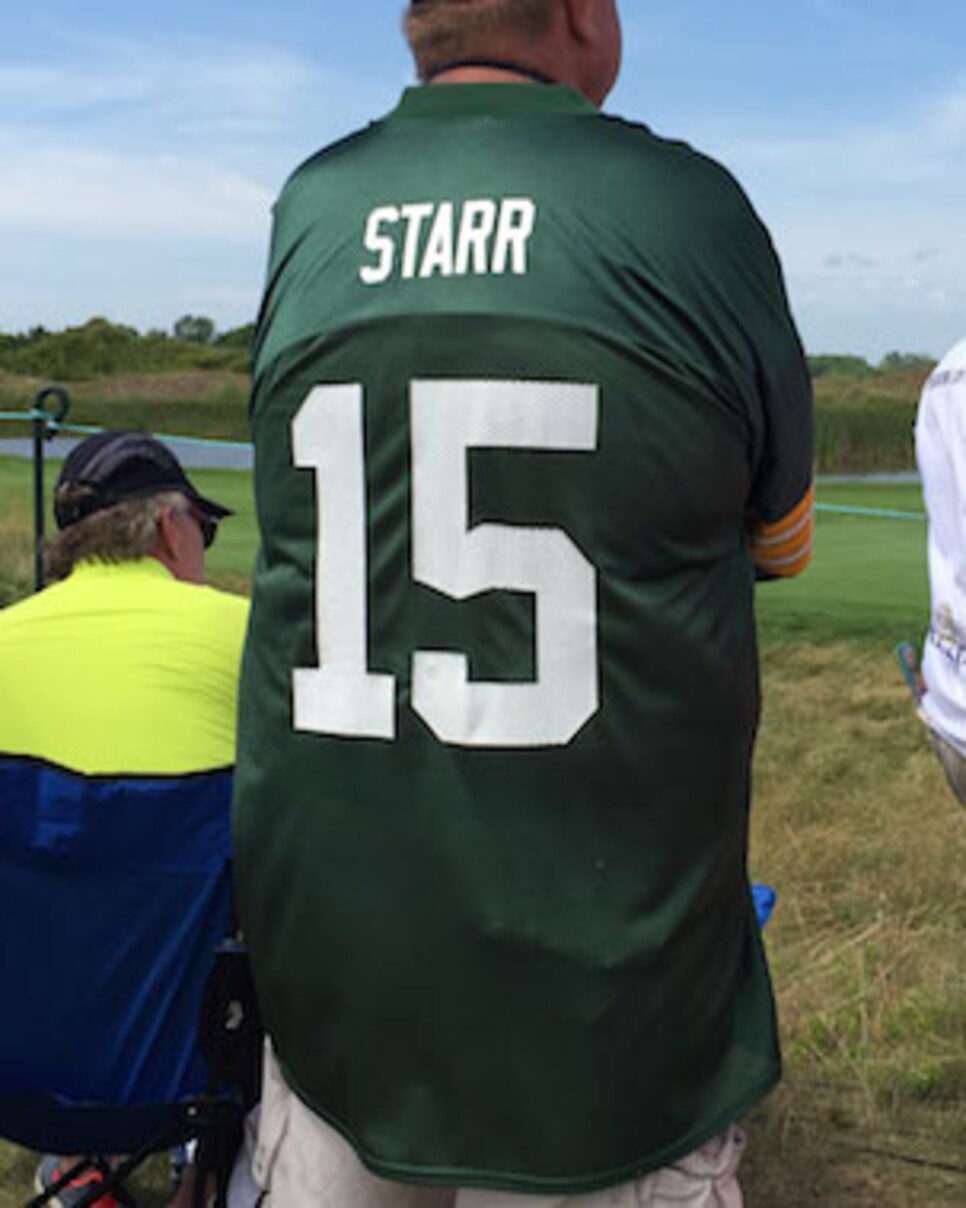 For two seconds, we thought this might actually be Don Beebe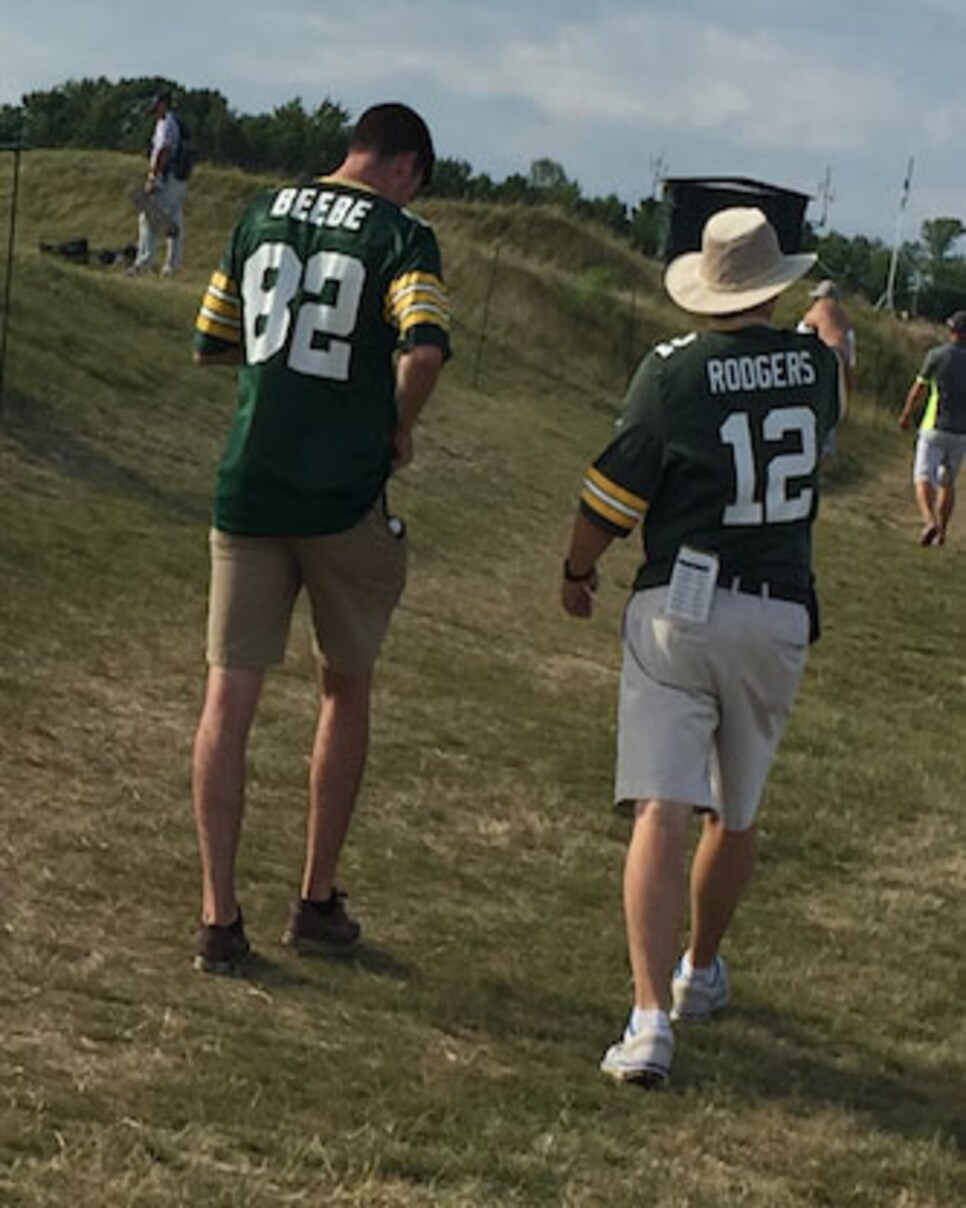 Fact: Playing as Dorsey Levens in Madden '99 was considered cheating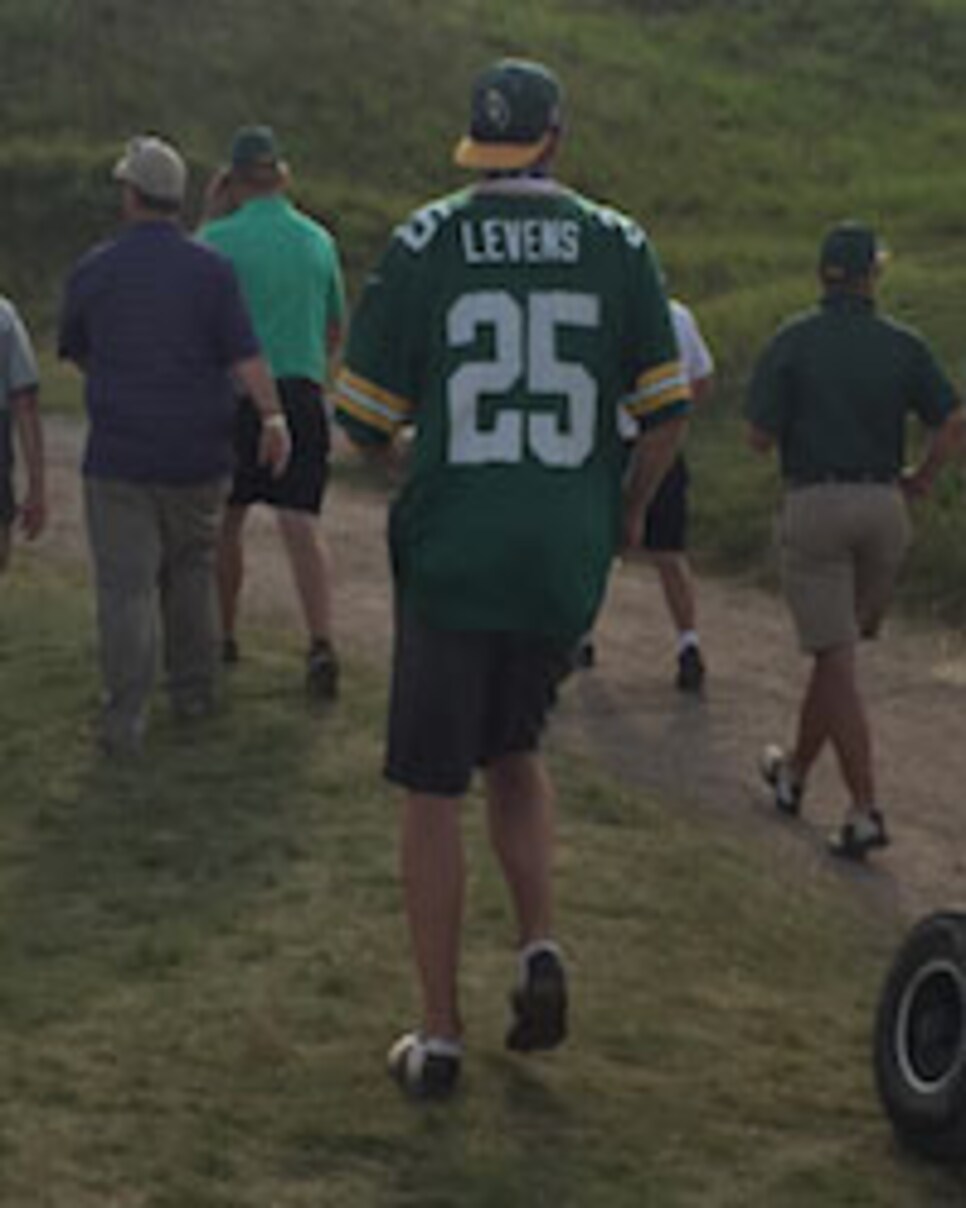 Clay Matthews looked ready to pounce in the gallery.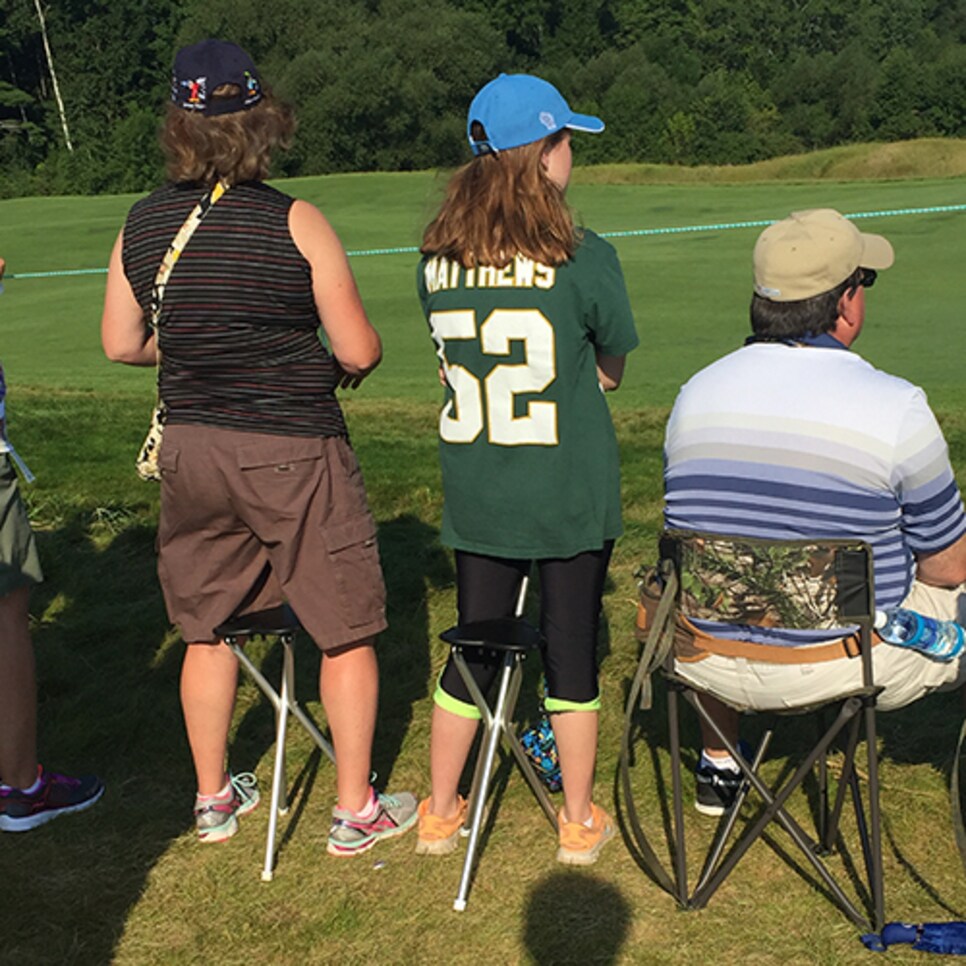 This Eddie Lacy fan took in the views at Whistling Straits on Friday morning.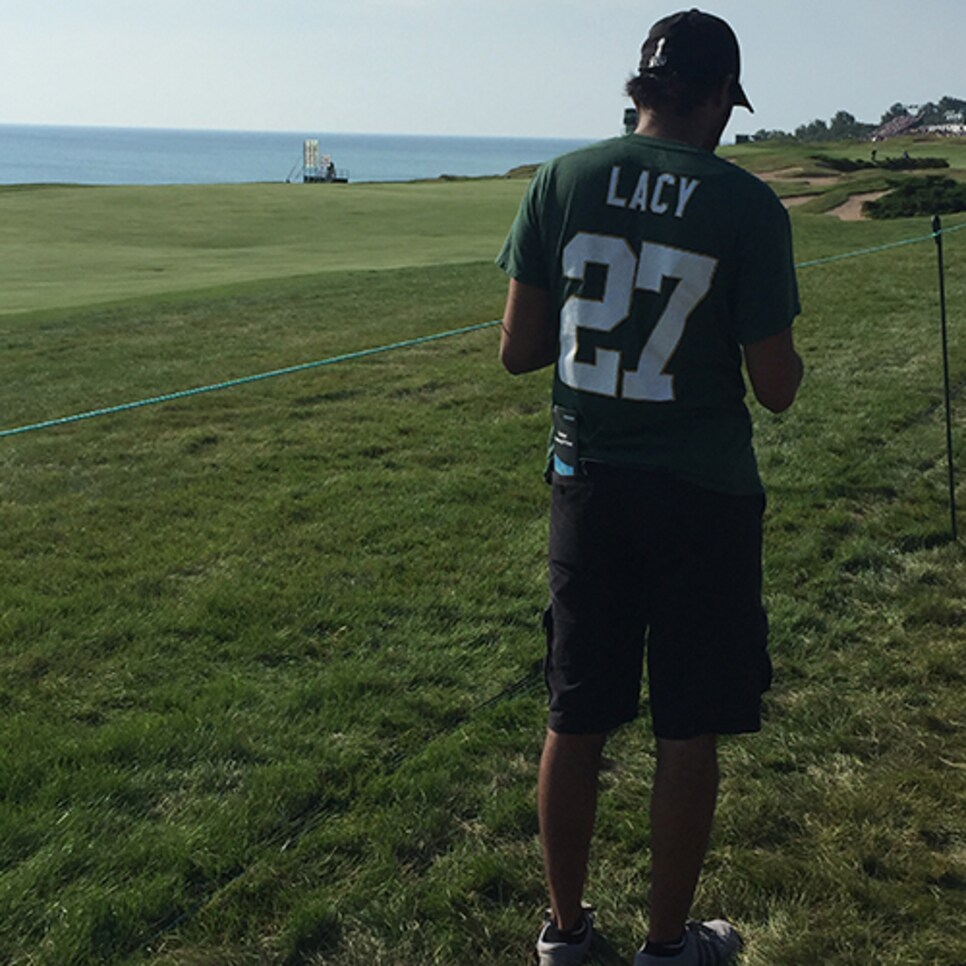 Better yet, this Cheesehead love carried over to our post-round excursion at Bummy's Haus. When we entered the bar, Bummy's patrons were cheering on a game with the same enthusiasm of a playoff showdown against the Bears in a snow-ridden Lambeau Field.
The contest in question? Green Bay's first preseason game. One that was in the third quarter, at that.
Our fellow bar mates were breaking down third-string quarterback Brett Hundley's performance with a degree of study reminiscent of Robert Langdon examining a Biblical map. Missed tackles that led to three-yard gains garnered groans.
Aside from us, everyone rocked Packers regalia. Every glass was brazened with the Green Bay emblem. Every TV displayed the game.
The people of Sheboygan County have been gracious hosts this week, and Whistling Straits is a modern masterpiece to the American golf canon.
But in Wisconsin, only one sport reigns supreme.