The Loop
Whistling Straits has a 530-yard par-4. Rory McIlroy had 153 yards left for his second shot
HAVEN, Wis. -- We know Rory McIlroy can bomb it with the best of 'em. But what he did on the 15th hole at Whistling Straits on Friday made architects all over the world shed a tear.
The PGA Championship wasn't messing around with it's yardage in Round 2, with four par-4s coming in over 500 yards. Most notably, the 15th, measuring a whopping 530 yards.
Mere mortals quiver at such a measurement. Rory McIlroy, however, is no human.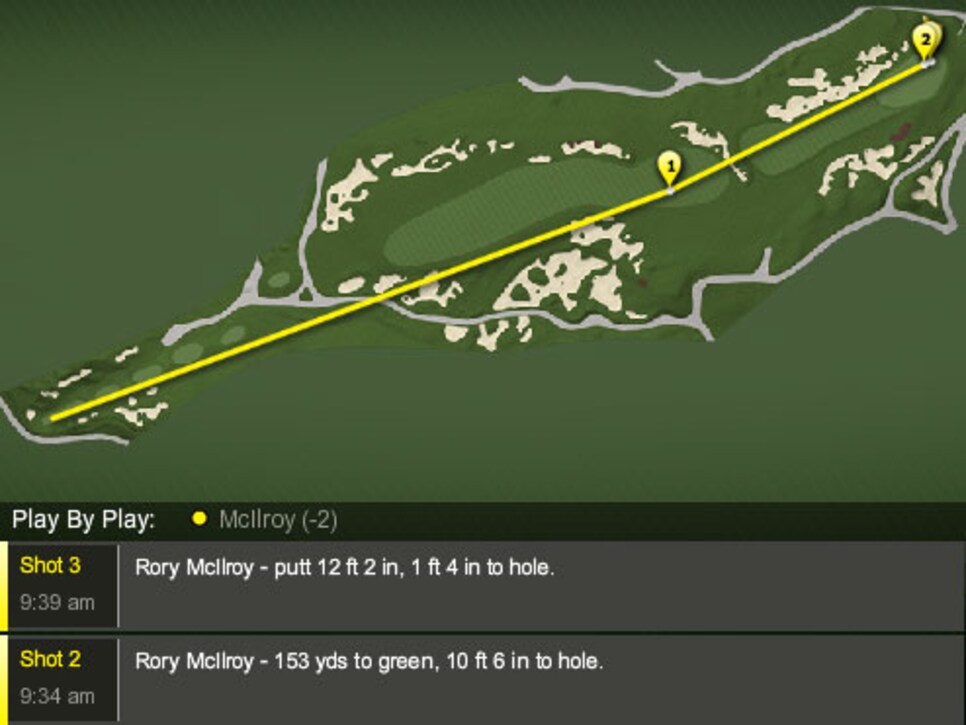 In case that image made your eyes cross, let us repaint that picture: On a 530-yard par-4, McIlroy had 153 yards left to the green, which is a short-iron approach for the No. 1 player in the world.
Skeptics would point out that the drive was wind-aided, or that he failed to convert the birdie attempt. These are the same people that average 210 yards off the tee and think chicks don't dig the long ball.