The Loop
Whirly Golf's children's chipping set
If you're looking for a way to get your child involved in the best game on earth, Whirly Golf is a great place to start. The backyard chipping setup (below) comes with nylon balls made of marble powder and fiberglass that fly like normal golf balls up to a distance of 25 feet, more than enough range for a beginner of any age.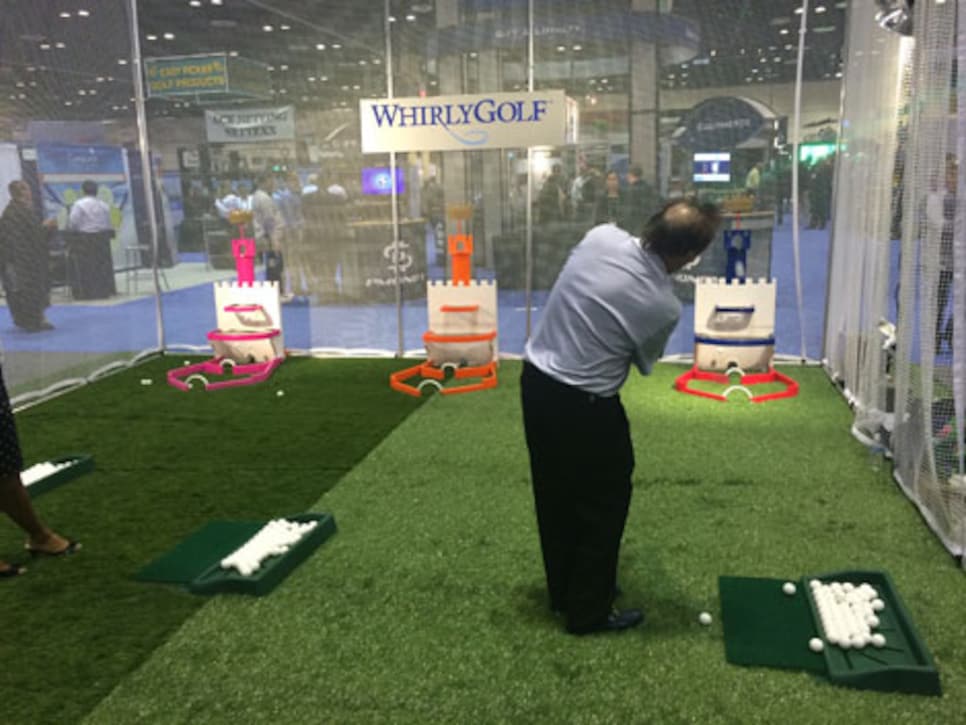 Each castle-like set is complete with nine targets of all different sizes to aim at. It's sturdy enough to receive real golf balls. Even for the best golfers, hitting the small crown that sits atop each castle is no easy task. And the best part? The proceeds for each sale go to charity. The pink sets benefit cancer, the orange sets benefit cerebral palsy and the red, white and blue sets benefit Wounded Warriors.
For now, Whirly Golf sets are a prototype, but should be available for sale by this year's Masters. Each set costs $100 and comes with a dozen balls, two each in red, blue, gold, orange, pink and white.