News
While Kim shows poise, Rahm for once shows his age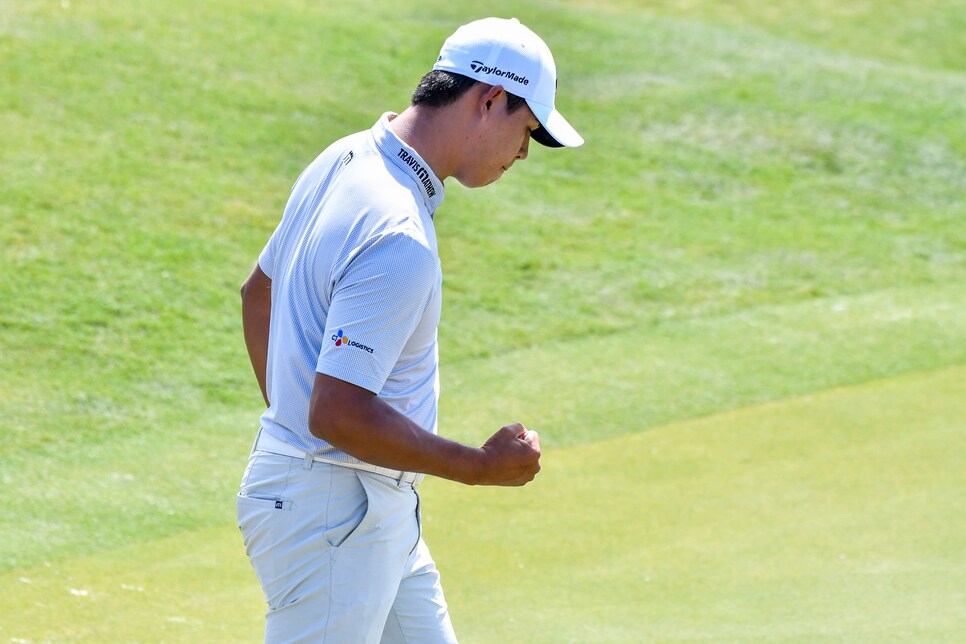 Seeing Si Woo Kim's nameplate hanging next to Lee Trevino's in the Champions locker room at TPC Sawgrass says everything about the state of the game in 2017. So does the fact that a 21 year old, the youngest player on the PGA Tour, could play his way through the final 18 holes of the fifth major without a bogey, as if he were impervious to the moment. The truth is, this was no fluke. Not if you talk to Sean Foley. Not if you look at what Si Yoo did by qualifying for the PGA Tour at age 17. Not if you look at the way he won the Wyndham last August. Si Woo may not be in the same league as Tiger Woods, Sergio Garcia and Jordan Spieth when it comes to being the only players the last quarter century to win twice before their 22nd birthdays. But you never know. Nick Price sent me a text calling it "a convincing victory for a young man with a very mature head on his shoulders." The International Team captain said Si Woo would be a "huge asset" to his team. Nick Price said that. He knows.
Ian Poulter after his second-place finish in the Players and couldn't help but to be happy for him. What's he's gone through emotionally and professionally this year just isn't fair, but neither is the game of golf. Everybody knows the story about how Brian Gay may have saved his career. The story today is the assumptions first made by Steve Elkington on Twitter and later by Brandel Chamblee on Golf Channel that Poulter was not playing to win, but to protect a $924,000 paycheck and all the FedEx Cup points that go with a T-2 finish. Poulter fired back on Twitter and Chamblee blocked him. "Thought it was a little harsh," were the words Gay texted me Monday morning. "It's an easy game watching on TV!"
Jon Rahm "do media" in the press conferences set up for Players Championship first-timers and came away impressed. The 22-old-Rahm had an interesting answer for every question, whether it was about his relationship with Sergio Garcia, his reverence of Seve Ballesteros or what he's learned from Phil Mickelson. Reminded that Ballesteros was 22 when he won his first major, Rahm quickly responded, "Seve was Seve." Then I watched the Spaniard shoot 82 after opening the first two rounds at four under, and wasn't impressed. The reason is that Rahm lost his cool and showed his age for the first time since knocking down top-threes on the PGA Tour as an amateur last summer. I won't give you the details, but let's just hope it doesn't become a bad habit. Seve had a hair trigger, too, but in Rahm's case his anger mismanagement could wreck an already solid reputation and stand in the way of what potentially could be an iconic career.