The Loop
While keeping his eye on No. 1, McIlroy also maintains perspective
CHARLOTTE, N.C. -- Rory McIlroy hopes that by the end of the year, all this to and fro at the top of the World Rankings will be a thing of the past and there'll be a solid No. 1. "I hope you're looking at him," he says. "It's so volatile because guys are playing here and playing there. It seems like, when I play, Luke (Donald) doesn't play; when Luke plays, I don't play. It would be nice to assert my authority in that No. 1 position and keep it for a while."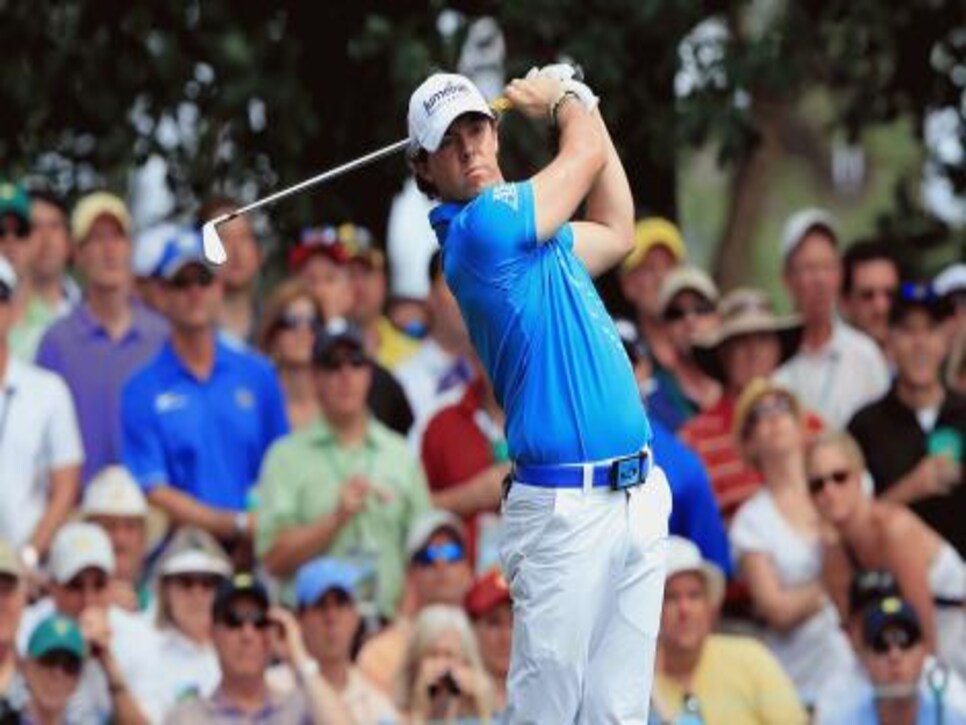 It wouldn't be much of a stretch to imagine that McIlroy's march through last year's U.S. Open and up the world rankings began two years ago with a final-round 62 at Quail Hollow CC. "I obviously felt in control at Congressional but, I don't know, I think just under the circumstances, being four back, you follow up a great round like a 66 on a Saturday with a 62, to be able to do that was fun," he says of his first victory in the U.S.
McIlroy is coming off a seven week stretch where he played just once, and that featured a rather disappointing weekend in Augusta. "I played pretty good the first two days, 71-69, was in third position going into the weekend," he says. "That front nine on Saturday killed me. I struggled to hit the ball right to left at Augusta. I didn't drive the ball particularly well. You need to put your ball in the fairway to have a chance to go at the pins. That was the disappointing thing about Augusta."
On a two-week trip back to Europe, McIlroy left his clubs behind in Florida. "I'm trying to find the perfect balance between golf and having a normal life," he says. "For me, there's more to life than just golf." That mix included a day at Newbury race course with his tennis star girlfriend, Caroline Wozniacki, and a meeting with the Queen.
Last year before the U.S. Open at Congressional, McIlroy made a humanitarian trip to Haiti for UNICEF. A day before the Wells Fargo Championship, he made a commercial for St. Jude Children's Hospital with snowboarder, Shaun White, and a 7-year-old cancer patient named Dawson. "He was unbelievable," says McIlroy of his young co-star. "To see someone go through what he's going through and to have all this positivity coming out of him, it just makes you realize how lucky and how fortunate we are."
It wasn't so much what Dawson had to say, it was more the way he said it. "It's his actions, his smile. He was just so excited to be here, to be videoing a commercial. The director of the commercial said, if you don't remember your lines, we've got a Teleprompter. And he goes, "I don't know how to read." So, he memorized his lines for the last week and he was brilliant. He was more of a pro than I was."