The Loop
Where will Phil go next? When it comes to his equipment company, apparently nowhere
Callaway announced that its star endorser, Phil Mickelson, has signed a multi-year extension with the company to endorse and play its products, including its clubs and ball. The move ends any speculation that the two might part ways after a decade together (Mickelson controversially inked a deal with Callaway just prior to the 2004 Ryder Cup), such conjecture driven by Lefty's age (44 years old) and penchant for, at times, trying out equipment from Callaway's competitors. At times in recent years Mickelson has used fairway woods from Titleist and TaylorMade and at last year's Presidents Cup, he used a TaylorMade SLDR driver.
At those times, Callaway shrugged off those transgressions as Phil being Phil -- the ultimate equipment tinkerer always seeking something new. That same desire and interest in equipment, however, likely led Mickelson to re-up with Callaway as he enjoys a particularly close relationship with the R&D team there led by Dr. Alan Hocknell. In fact, Mickelson's name appears on a couple of patents for Callaway clubs designed specifically for him and he visited the company right after his British Open win (the last of his five majors) in 2013.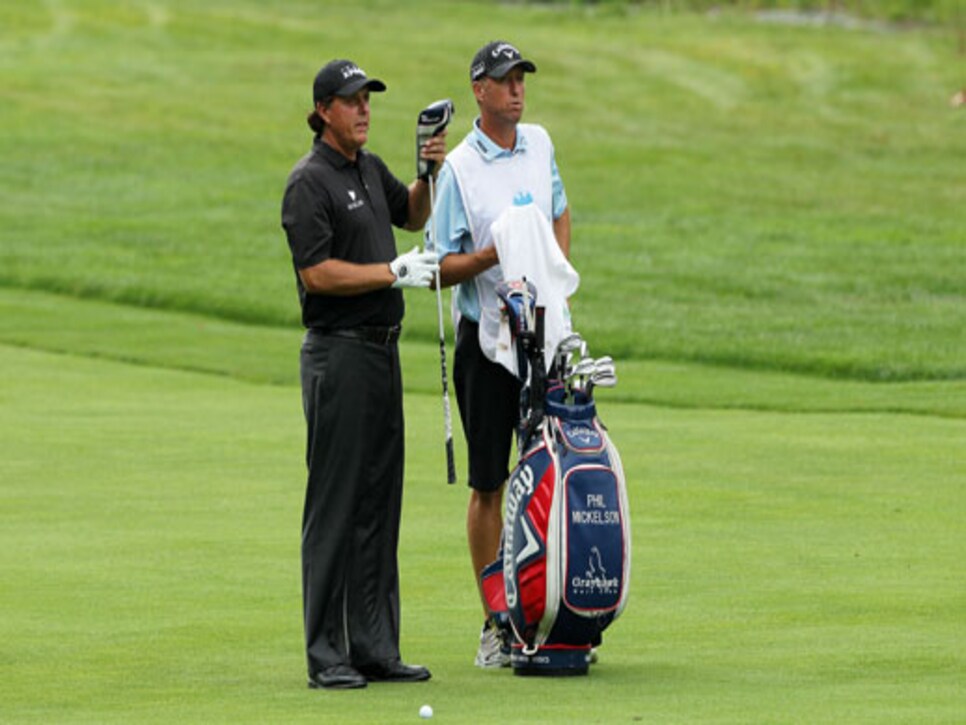 That remains to be seen as Mickelson, who has 42 PGA Tour wins to his credit, went winless last year for the first time since 2003. Still, Callaway's brass is happy to have its star player remain in the fold.
"We are thrilled to extend our partnership with Phil," said Callaway president & CEO Chip Brewer. "He has meant so much to Callaway, and he continues to inspire us to develop the most innovative equipment in golf."