Courses
Where To Play U.K.-Style Golf In The United States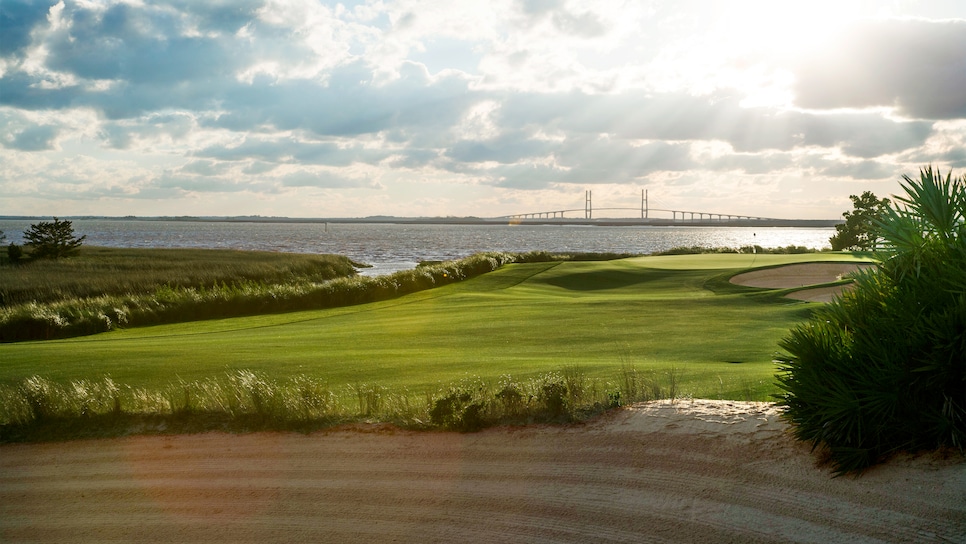 If you believe that golf was invented in Scotland, then there's a little bit of the United Kingdom in every American golf course. But which public courses really provide an Old Country golf experience? Here's a list of worthy candidates. Remember, we're talking U.K. golf, which excludes Ireland. Sorry, Whistling Straits, Erin Hills and the glorious links in the sand hills of Nebraska: You're too Irish.
BANDON (ORE.) DUNES G. RESORT
Three coast-hugging courses provide bump-and-run challenges in ocean gales. More inland, Bandon Trails is no less an authentic links experience.
GRAND CYPRESS RESORT (THE NEW COURSE)
Orlando
Jack Nicklaus, who won two Opens at St. Andrews, pulled off the impossible: a version of the Old Course in Central Florida.
LAKEWOOD SHORES G. RESORT (THE GAILES COURSE)
Oscoda, Mich.
Routed by Bob Cupp and brilliantly designed by Kevin Aldridge, it has the heart and soul of a genuine links, with tight turf, quirky bounces and pot bunkers galore.
THE G. CSES. OF LAWSONIA (LINKS COURSE)
Green Lake, Wis.
With boxcar-shape greens, bathtub bunkers and vast spaces of deep rough, it's not a natural-looking links, but a thrilling one.
LEGENDS G. RESORT (HEATHLAND COURSE)
Myrtle Beach
A decade before Tom Doak created Pacific Dunes on the Oregon coast, he created Heathland, with his year-long tour of Great Britain still fresh in his mind.
PALMILLA BEACH G.C.
Port Aransas, Texas
As manmade links go, this Arnold Palmer design is more authentic than most because it's built on Mustang Island sand against the Gulf of Mexico.
ROYAL LINKS G.C.
Las Vegas
The Castle clubhouse might be a bit over the top, but holes fashioned after Hoylake, Birkdale, Carnoustie, Muirfield and other Open venues fits perfectly in the Land of Make Believe.
THE TRIBUTE AT THE COLONY (TEXAS)
Scotland's greatest hits, remarkably captured by Tripp Davis. Holes 1 and 18 are duplicates of 1 and 18 at St. Andrews.
TRUMP GOLF LINKS AT FERRY POINT
Bronx, N.Y.
Similar motif as Twisted Dune (below), but with an NYC backdrop and strategies provided by the great Jack Nicklaus.
SEA ISLAND G.C. (SEASIDE COURSE)
St. Simons Island, Ga.
This wind-swept Tom Fazio remodel used parts of the original 1929 course and marsh holes built 45 years later, all in the style of H.S. Colt and Charles Alison.
TWISTED DUNE G.C.
Egg Harbor Township, N.J.
Each hole at this course, set on the Jersey Shore, is framed by faux dunes of similar dimensions to real ones at Royal Lytham.