Play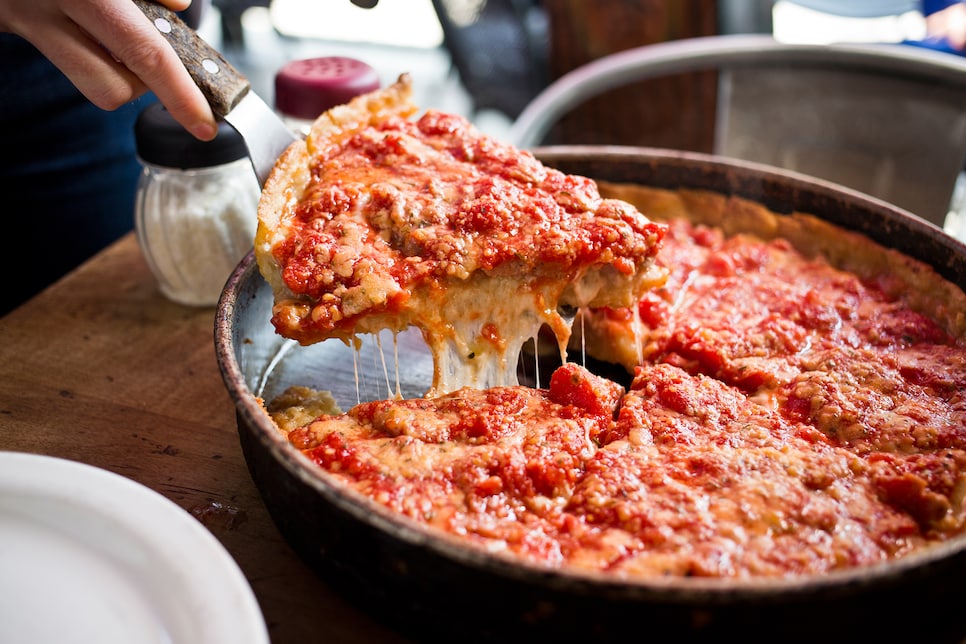 Chicago offers just about every type of dining experience you could wish for, from Michelin-ranked restaurants like Alinea, with 3 stars and tasting menus that hover around $300 a person, and classic steakhouses such as Morton's and Ditka's, to no-frills stops like Pierogi Heaven serving up excellent Polish food. No matter what your taste and budget, there are a few experiences not to be missed.
While deep-dish pizza might have put Chicago on the pizza map, there's more to the scene than that. To try deep-dish Chicago pizza at the first place it was ever made, head to Pizzeria Uno, where it rose to fame in 1943.  With 48 locations in the Chicago area, Lou Malnati's has stayed true to its homemade ethos and is still run by the family that started it all. Giordano's, often voted best pizza in town, added to the decadence by stuffing its double-crusted pizzas with pepperoni, mushrooms, green peppers and onions. If you prefer thinner slices, Vito & Nicks on the southside has been making savory Sicilian thin crust pies with sausage, cheese and pepper toppings since 1932. Aficionados of the perfectly charred Instagram-worthy thin-crust pizzas will be happy at Coalfire, with foodie toppings like speck and burrata.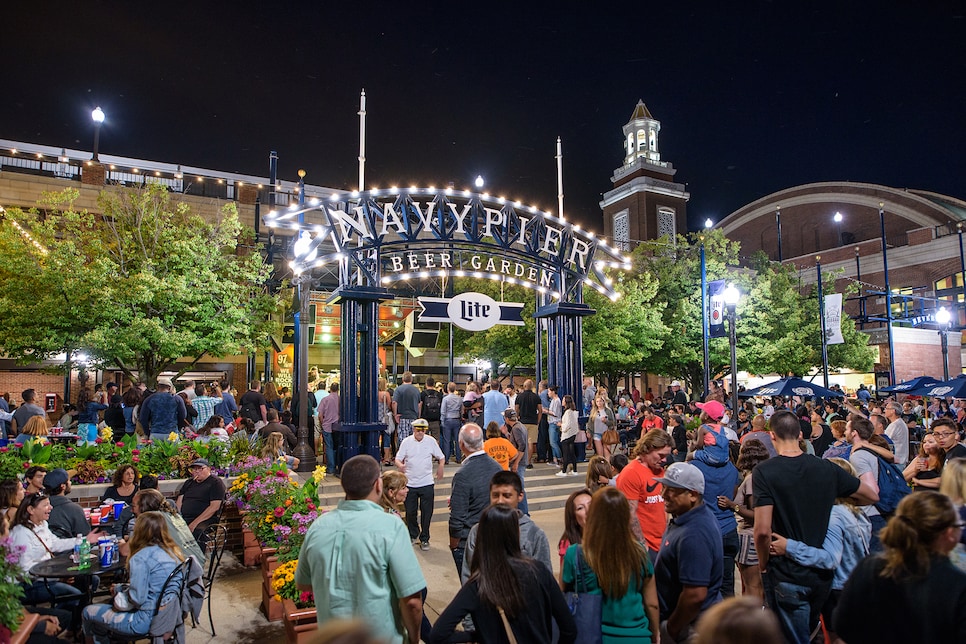 Chicago is a big player in the craft brew game with more than 70 breweries (and counting). Goose Island started it all, in 1988, and has been making award-winning beers ever since. Its Fulton Street tap room is the best location for tastings and tours. Newer on the scene is Dovetail Brewery, which offers a weekly tour (you can see the fermentation process in large open vats) and crisp German, Czech and Belgian-style beers. There's no restaurant but it does serve German style pretzels and landjager (dry-cured sausage) for snacking. DryHop Brewers is a chef-driven brew pub with house-made Belgian style beers and a menu featuring juicy pork chops, chorizo and potato tacos, as well as its famous brisket and short rib burger. From May through October, the Miller Lite Beer Garden and Cafe at Navy Pier is more about location and live music than lagers, but it does offer a nice selection of beers, brats and burgers. For help in finding the perfect pint, download dnainfo.com's craft beer atlas.
Oktoberfest is big in Chicago, but you can catch the Oompah spirit year-round at German eateries and bakeries. The standard-bearer among Bavarian restaurants is Chicago Brauhaus, a fixture on Lincoln Square for 40 years. A convivial place with a band playing traditional polkas and waltzes. You'll find savory brats, sauerbraten and schnitzel too. Resi's Bierstube (773-472-1749) is another holdout in the old German neighborhood on North Lincoln. The bar is cozy and the beer garden small but nice. If weather permits, dine under the trees. Along with an extensive selection of German beer and genuinely good food, you'll find giant pretzels with cheese and mustard.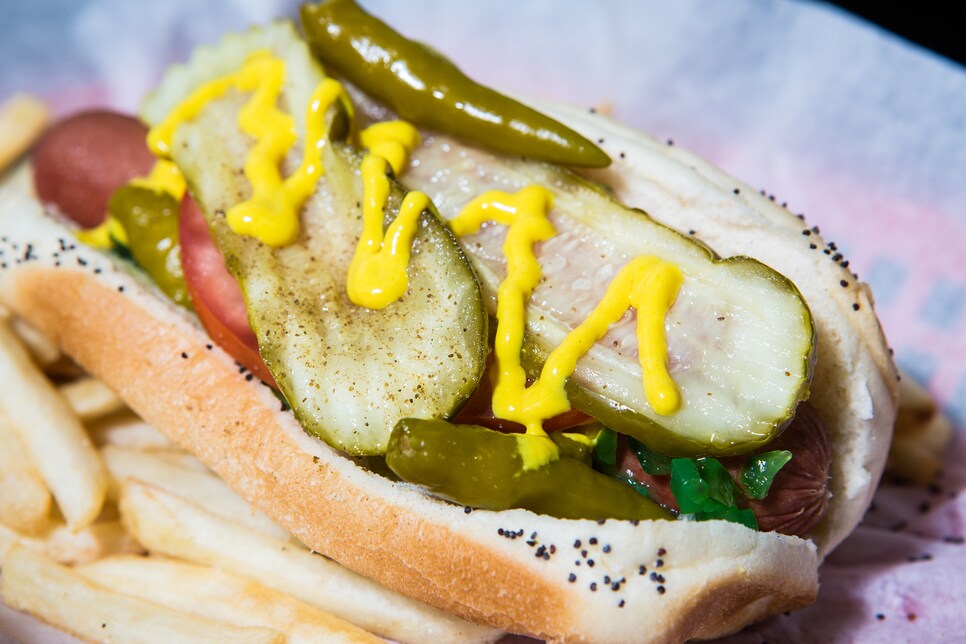 A trip to Chicago wouldn't be complete without digging into a fully loaded all-beef hot dog. The classic version comes topped with a pickle spear and tangy green relish in a poppy seed bun. Cog Hill Golf & Country Club is said to sell hundreds of "Cog dogs" on a busy day; its best-selling version comes with a sweet, red-pepper relish. If you don't make it out there, Wolfy's on the North Side serves up an excellent rendition either steamed or charred. Superdawg, which has been around since 1948, is an-old-fashioned drive-in family-run establishment that has a cult following for its kitschy vibe and delicious dogs.