News
Where does Tiger Woods' Tour Championship rank among his most important wins? Hint: Way up there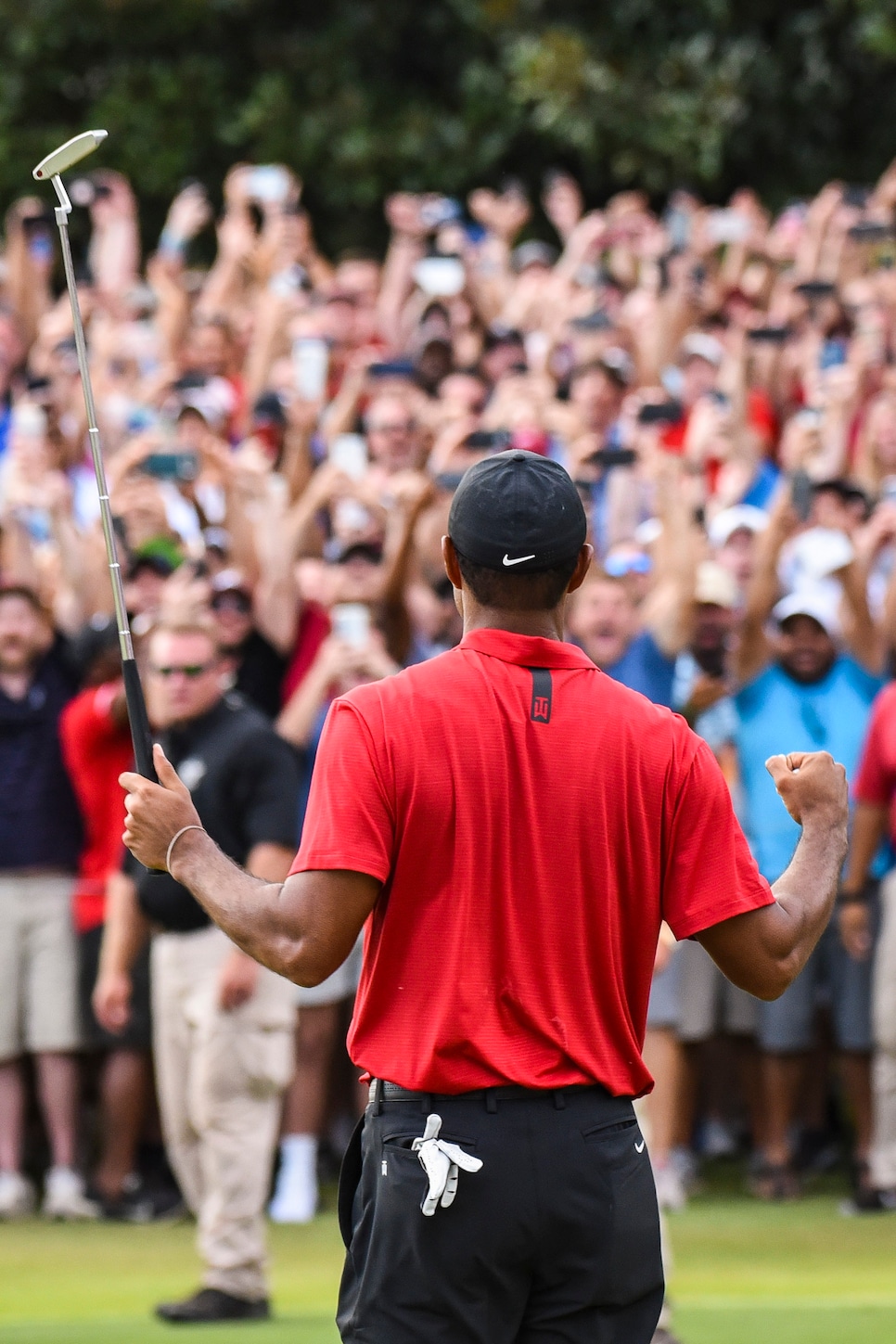 Six months ago, which feels like an eternity given this eventful 2018 golf season, we posed a question in anticipation of Tiger Woods' return at the 2018 Masters: if Woods went on to capture his fifth green jacket, where would it rank among other impressive wins in his two-decade career?
In a survey of our social media followers, the majority of respondents said it would shoot right to the top, above Woods' other landmark wins like his breakthrough at the 1997 Masters, his 15-shot win in the 2000 U.S. Open at Pebble Beach, or his playoff victory on a broken leg in the 2008 U.S. Open at Torrey Pines. Of course, this proved to be a moot point since Woods never contended at Augusta in April, finishing T-32, and though he had better chances of capturing a 15th major at the British Open (where he finished T-6) and the PGA (solo second), the challenge of contextualizing another major win for Woods could be put off at least until next April.
Then again, as anyone with an Internet connection knows, Woods did win a tournament again on Sunday, capturing the season-ending Tour Championship to end a drought of more than 1,800 days since his last victory. From a historical standpoint, a two-shot win against a 30-man field in the throes of football season might lack the same gravitas as one in a major championship. But it's hard to think of any moment in Woods' career that provided a greater emotional punch than Sunday at East Lake Golf Club, when a massive gallery surrounded Woods as he marched to the 18th green, everyone mindful of the difficult journey that led him to this point.
In this week's Golf Digest Podcast, Alex Myers, Joel Beall and I break down the various elements that made this win for Woods so compelling, including where this victory ranks on the list of his career's most important.