Personality Quiz
Breaking down the most heated (and dumbest) debate in golf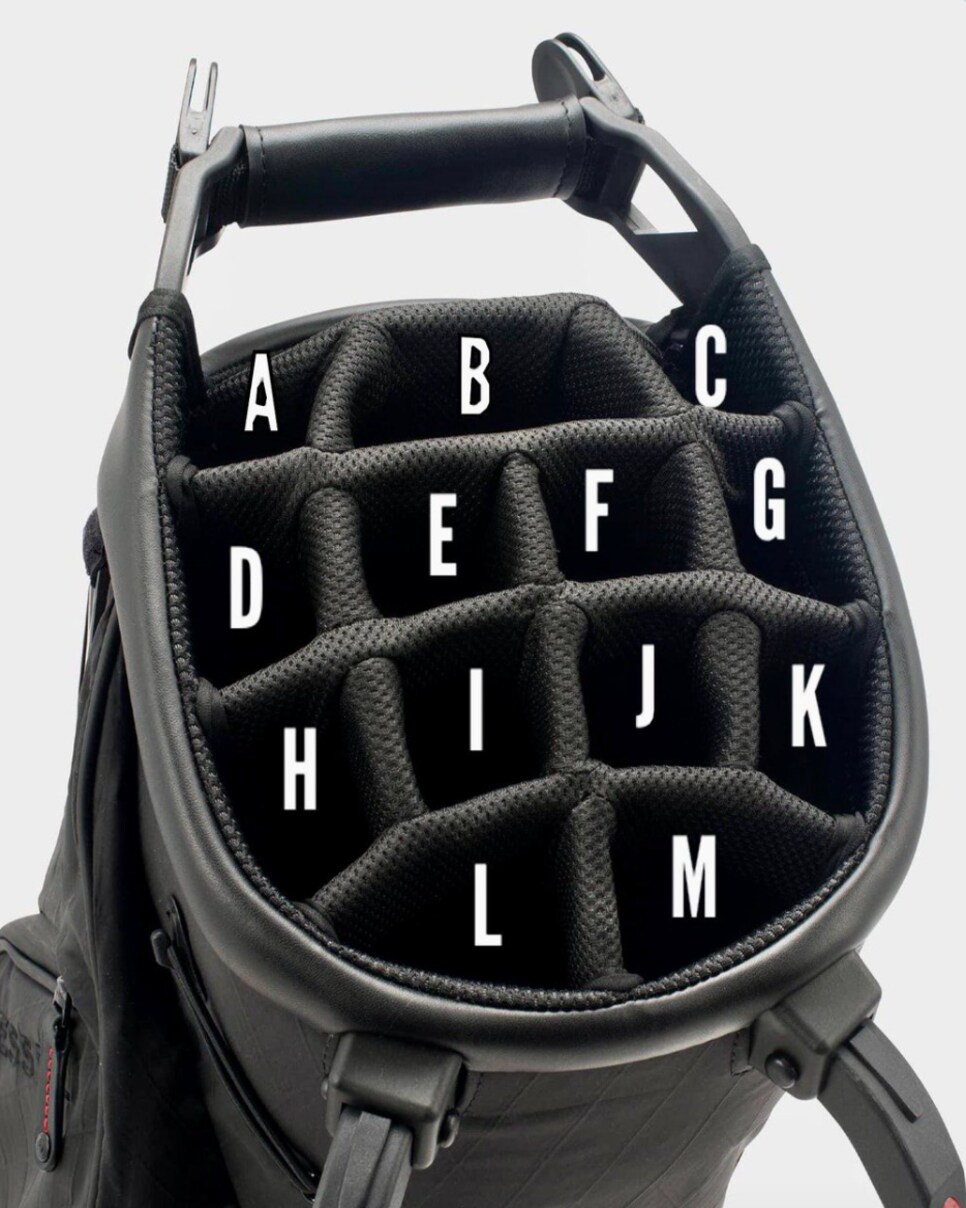 Golfers employ a number of different styles with the putter, but let's agree we all do at least one thing the same: at the end of the hole, we stick our putter back in our bag.
But wait, that's not true, either. Some people have caddies, for instance, so they're the ones putting the club in the bag. And then there's the big question of where precisely we believe the club belongs.
Do you stick the putter into the top part of the bag next to the woods since they're all kind of odd-shaped misfits? Do you stuff it next to the wedges since they're all members of the same stroke-saving genre?
Do you put it in the middle like an absolute psychopath?
At this point you might be asking whether any of this really matters, and the short answer is no, of course it doesn't matter! But since we know the Internet was invented largely to fuel debate of microscopic importance, this has now turned into a thing.
It started with this tweet from our friends at The Caddie Network.
Which then led to a retweet from Hall of Fame golfer—and amateur anthropologist!—Jim Furyk.
Along the way, plenty of others, major champion or otherwise, chimed in as well.
For instance, Paddy Harrington was defiant in his technical explanation.
Veteran caddie-turned-announcer John Wood not only disagreed with Harrington, but with the bag in question.
From there the conversation devolved into a potpourri of insults, mansplaining, and even surprisingly eloquent metaphor.
For our own enlightenment we decided to turn to an expert, veteran tour caddie Paul Tesori, who sided with Furyk and Wood (with the driver up top) and said the wrong arrangement of a golf bag is as egregious a foul as sporting iron covers or carrying 15 clubs.
"Often (amateurs) will put the wedges in the front part of the bag and the driver in the back part. Even though the slope of the bag is the other way," Tesori wrote.
So there you have it, today's pro tip. You might yank, yip, or drill your three-footers six feet past. But once the hard part is over, you at least know what to do next.