The Loop
Where did Obama play golf this week? Let's check in on the world's chillest ex-president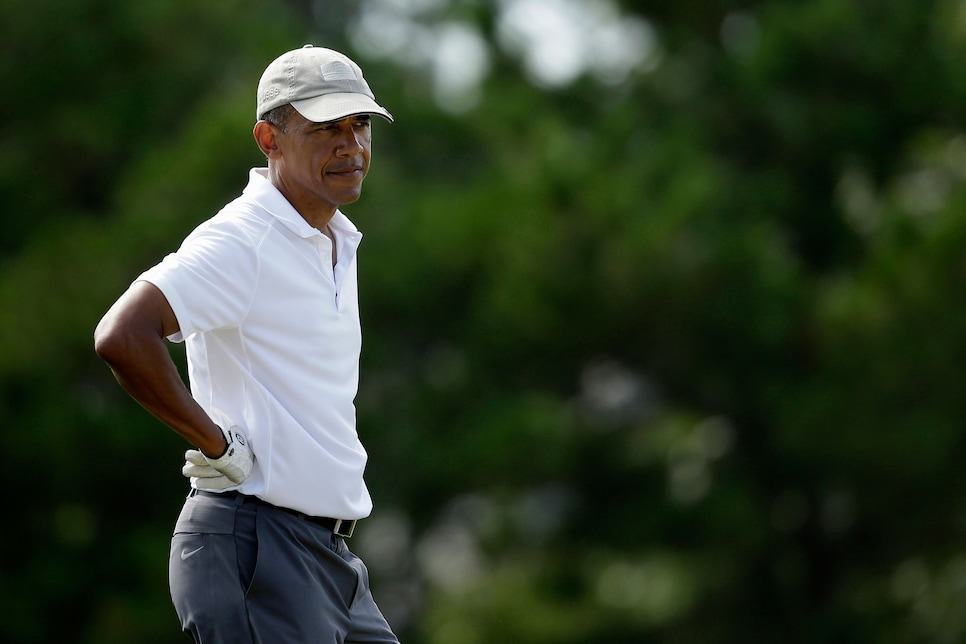 An occasional glimpse into the enviable lifestyle of the world's chillest former president:
Rosewood Castiglion del Bosco, described as an "oh-so-chic hilltop resort" by a company that occasionally covers such things. Opened in 2010 by Salvatore Ferragamo's son, Massimo, and situated right in the heart of movie-poster Tuscany, it includes 4,000 acres, 23 suites, a Tom Weiskopf-designed course, a bunch of farmhouse villas and, according to the article, "buildings that trace their history back to a 12th-century stonewalled medieval village." They also have a kick-ass snack bar, probably.
All-white everything: shirt, pants, cap, shoes and seriously does this look like a man who ever had access to the warehouses full of alien corpses in Nevada? Do you think he even remembers what an estate tax is?
The photos don't give us much clue about Obama's game. He seems reasonably happy, possibly because he's playing golf in a 12th century medieval village instead of having everybody yell at him about insurance exchanges.
WHAT HE WAS DOING FIVE YEARS AGO
Closing down a NATO summit and being neck-and-neck with Mitt Romney. "If your main argument for how to grow the economy is 'I knew how to make a lot of money for investors' than you're missing what this job is about," Obama said in 2012, five years before spending his Saturday under the Tuscan sun.