The Loop
When picked to play for your country, can you actually turn it down?
How do you like your loyalty? To country or to college? And how do you balance those loyalties when they conflict?
It's the question Ollie Schniederjans faced when the USGA recently asked the Georgia Tech senior and world's No. 1 ranked amateur golfer to be part of the three-man USA team that competes at next week's World Amateur Team Championship. The biennial event is taking place in Japan at Karuizawa 72 Golf East and required Schniederjans to leave earlier this week.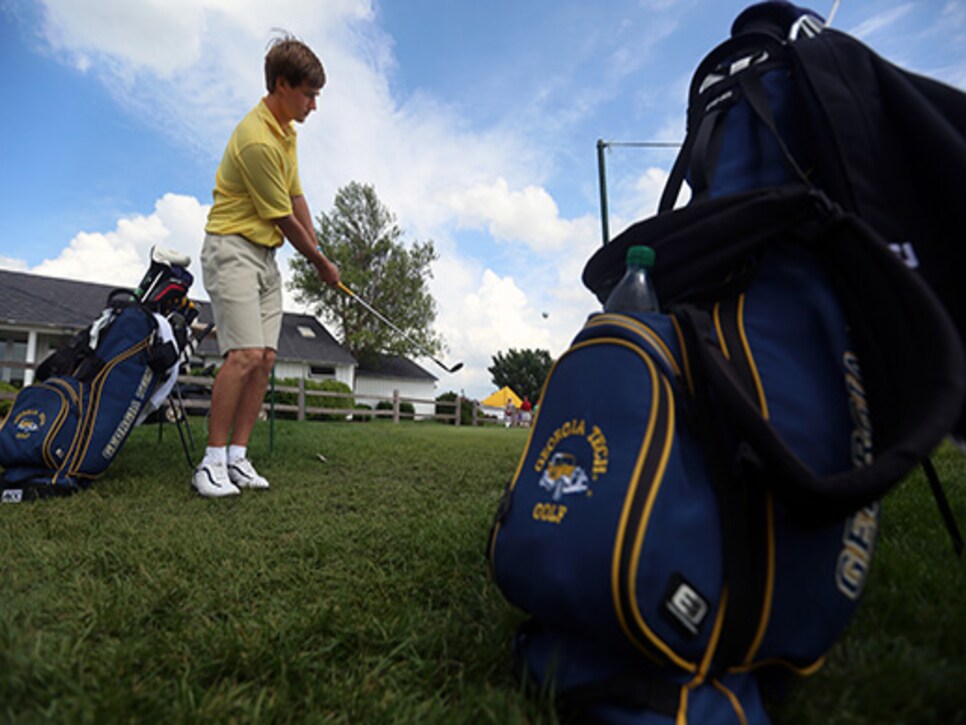 The tournament's timing, however, would have meant that the 21-year-old from Powder Springs, Ga., skip roughly two weeks of school just as the semester was starting. It also would have forced him to miss the first tournament of the college season, this weekend's Carpet Capital Collegiate, an event hosted by Georgia Tech (ranked No. 3 in the GCAA preseason coaches' poll) and which Schniederjans and the Yellow Jackets won individually and as a team in 2013.
In the end, Schniederjans choose college. "Can't do my best here at school and playing for Tech and make that trip [to Japan]," Schniederjans said in a direct message via Twitter. "I have a tough school load and our first event. Can't miss."
Interestingly, the No. 2 ranked amateur in the world, Alabama sophomore Robby Shelton, also was asked to play for Team USA in Japan but declined according to a USGA official. Shelton is teeing it up this weekend for the two-time defending NCAA champion Crimson Tide at the Carpet Capital.
The USA team that is heading to Japan is made up of SMU's Bryson DeChambeau (ranked 29th in the World Amateur Golf Ranking), Texas' Beau Hossler (11) and Virginia's Denny McCarthey (14).