The Loop
When your golf course dies

I have attended two funerals for golf courses in my lifetime. There will be a third this fall.
That sounds foolish to some, a burial for a non-breathing entity. Yet those who have spent extensive time playing or working at a club know that a golf course is a living organism. It's capable of making an indelible mark in lives. That type of impact is rare, and deserves a proper goodbye.
Similar to the tracks they honor, each mourning is unique. This is fueled by a course's traits and features, but also -- like a wake for a friend or family member -- based on the relationship one has with the fallen.
My first such experience came at the demise of Hillview Golf Course. We called it "Hillview National" as a nod to "Augusta National," although it was in the same manner as bald men are called "Curly." To hit the 11th fairway, you had to clear a net guarding No. 2's green. To the naked eye, it was hard to distinguish the short grass from the rough. Multiple par 4s were drivable. There was a par 3 where, thanks to a severe slope, you could only reach the putting surface by accident. Yes, Hillview was an eccentric joint. It also tapped into your creativity and fortitude, vital lessons to a fledgling golfer.

Hillview was an eclectic place, a panorama of the game. Guys in jean shorts and cut-off shirts would tee it up with businessmen. It boasted hordes of junior and elderly golfers, and men's leagues made it impossible to get a round in from 3 to 6 p.m. Outsiders would classify Hillview as a beginner's course, but its best players could wipe the floor against the top members from any neighboring country club. You could correlate this diversity to the surrounding community; the regulars swear it was the welcoming atmosphere that spoke to so many different walks of life.
More personally, Hillview was where I met one of my best friends through freshman year tryouts. During winter breaks, I would chop firewood at the club for beer money; when I was making peanuts at my first post-college job, the owner let me cut the greens in the morning for pocket cash. I was far from the only beneficiary: Hillview was magnanimous towards local elementary and high-school programs for matches and practice time, and every year management would donate its course and resources for a charity outing for a family who had lost a firefighter in the line of duty.
Hillview was everything the USGA's "Grow the Game" mission aspires to be.
Alas, Hillview's management had other golf estates in their portfolio. When developers came calling, it made fiscal sense to allocate Hillview's equipment and manpower to those other courses, turning Hillview into housing. There had been rumors of this for years, but when it finally happened, it felt like a friend who had valiantly battled an illness finally succumbing to the disease overnight.
Standing on the grounds a final time before its gates closed, I felt tears emerge. Losing a loved one has that effect on a man.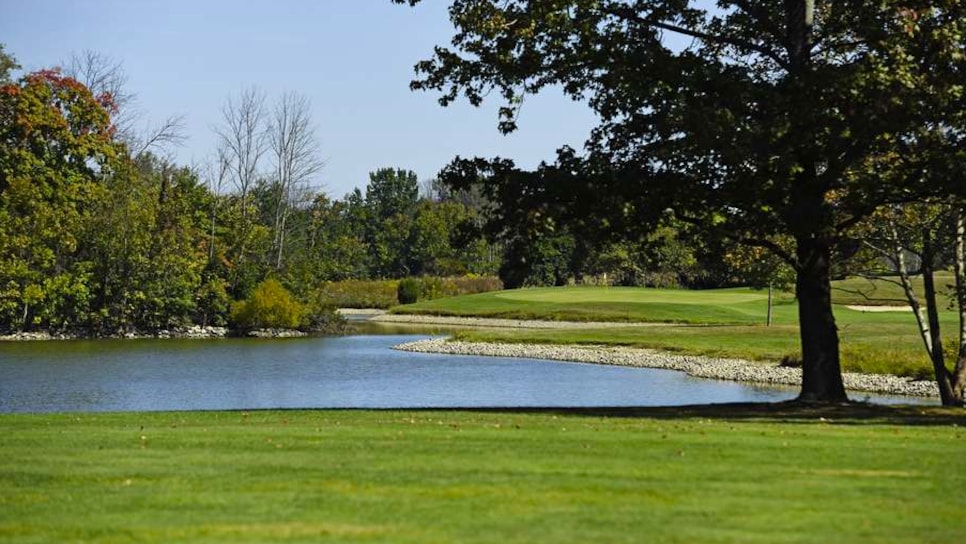 The next course fatality wasn't as personal, but just as powerful. Deer Run was a country club down the road from my house. While I didn't belong, I had two things going for me: friends who were members, and a 10th tee that was out of sight from the front desk. I wasn't registered on the club's enrollment, but the rounds played on my GHIN card said otherwise.
Deer Run was never confused with a championship track. The acreage wasn't conducive to golf, and a bulldozer can only do so much. It was landlocked, which meant you had a better chance of finding a lost golfer in the fairway than your own ball. Deer Run wasn't as outlandish as Hillview; conversely, some of the holes made you wonder if the architect was under the influence during the layout.
It had its perks, though. Though the design was flawed, the course's upkeep was not. Deer Run's fairways were carpet, and the greens were the best conditioned surfaces in the city. It was one of the few private institutions on our side of town, providing a respite from the five- or six-hour rounds routinely encountered at public courses. The course sat above the Ohio River, and when the sun would set, the twilight landscape felt like a painting that belonged in a museum.
Unlike Hillview, Deer Run did not die a fast -- or honorable -- death. For various reasons, the course went public. The move was supposed to generate more revenue for the club, to bring new life to the premises. It had the opposite result: a host of members -- many integral to the club -- were turned off by new administration and left, and the course never attracted a sizable amount of public golfers. The management was apathetic on maintenance; the pristine terrain became overrun with crabgrass, spotted with untrimmed landscaping and bunkers without sand.
It was akin to watching a star athlete stay around the game too long, the present so harmful it begins to wound the past. When Deer Run ultimately closed, a friend compared it to a mercy killing.

Since Hillview and Deer Run have passed, I've prepared myself for more losses. That is the nature of today's golf industry. Rounds played in America are up; where those rounds are being played is a different tale. According to the National Golf Foundation, 234 United States courses closed in 2015. That is the most since the NGF began counting in 2006.
There are more shutting down in 2016. Weatherwax Golf Course might soon join those departed ranks.
This Arthur Hills design is the course in Southwestern Ohio. Or should I say courses, as the club has four nine-hole layouts on its property. From forests to highland countryside to flowing ravines, Weatherwax is nature incarnate. It's also a beast, with countless 420-yard-plus par 4s and par-3 distances fit for a U.S. Open. The course sits on top of a hill, leaving it vulnerable to strong breezes that, in turn, transforms those 420-yard par 4s into three-shot holes.
You don't fire a good score here; you are "Waxed." It was said with affection, in the vein that a bull rider remembers his first fall from the saddle. Players earn their stripes at Weatherwax. If you can play here, any venue seems tamable.
It's also dirt cheap: you can walk for less than $30 a round. And don't let that price fool you: though the rough can be sparse in the summer, the fairways and greens are as pure as anything you'll see in the game.
For avid golfers, the course is paradise.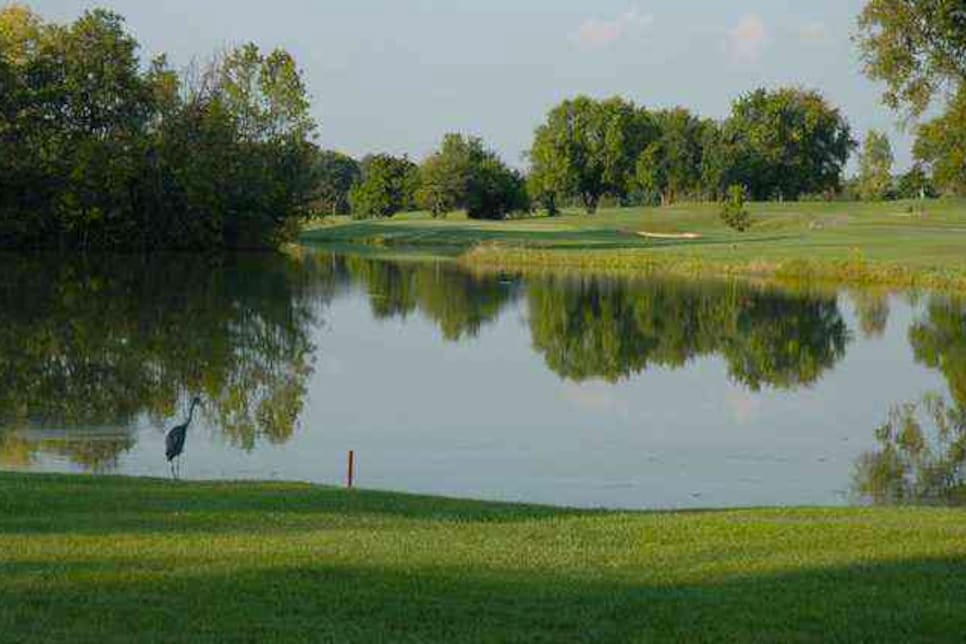 Sadly, paradises are not immune from the real world. A municipal-run course for years, Weatherwax got caught in a bureaucratic crossfire. When the economy sputtered, government officials viewed the course not as a recreational treasure, but a number in the accounting books. An auctioneer company purchased the property in 2014, leasing to a local man who continued golf operations for 2015 and again this year, giving golfers hope Weatherwax would live on.
But it was announced that the auctioneer company had sold the course -- back to the government, of all places -- with plans on turning the property into a park. It's not a matter of if Weatherwax will fold. It's when.
Even with experience in losing courses, this is a blow. When you're at Weatherwax, you feel like you're under the lights, that your round means something. It's as close as many of us will come to playing in a big-time environment. I'm losing something more than a golf course.
I'm also worried that a pillar of the community will be wiped away without a single monument to its legend. I toyed with forming a drive to fund a marker or plaque to commemorate the ground on which the course stands. I don't want it to be lost to history.
But legacies are not scratched in tombstones. They are carved into the people they have touched.
A golf course can die. Its memories are eternal.