local knowledge
When Tom Watson and Gary Player clashed over cheating allegations at the Skins Game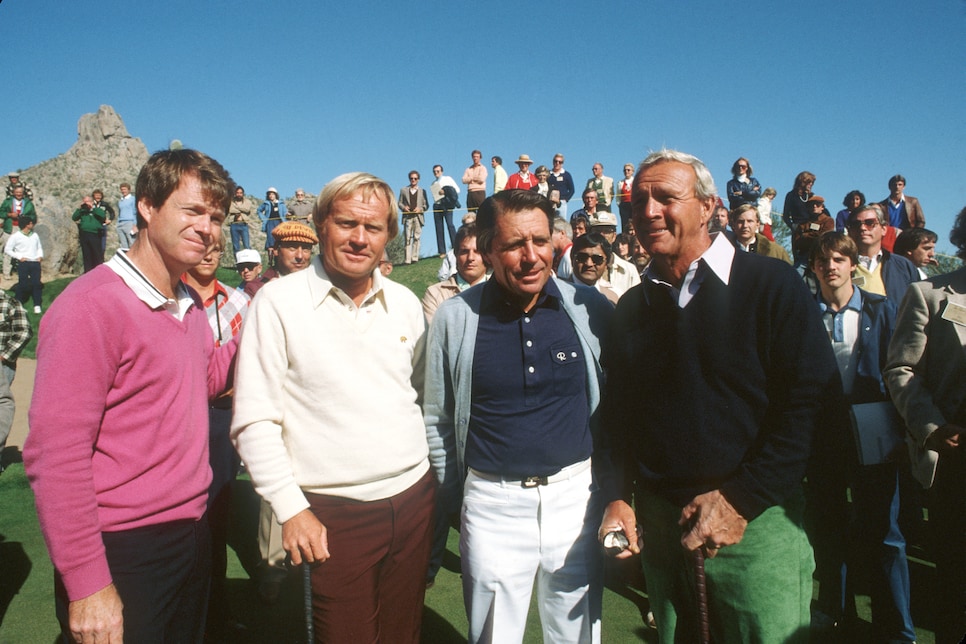 The concept of two legendary players having a confrontation at an exhibition event may sound a little ludicrous, but here's some context: in 1983, the first-place prize money at the Masters was $90,000. But at the Skins Game, a franchise that began that year in Arizona and ran until 2008, one putt could be worth more than $100,000. The idea behind the event was to drum up some interest in golf after the main season had come to a close, and for this first installment, the organizers landed a power-packed foursome: Watson, Player, Jack Nicklaus, and Arnold Palmer.
But what was supposed to be a fun, banter-heavy round with the world's most famous players turned contentious because of an event on the 16th hole. There, with big money on the line—three holes of carryover meant that they were playing for $120,000—Tom Watson was in for par on the long par-3, Nicklaus still had a decent length putt to make, Palmer was out of the hole, and Player was 60 feet off the green hitting his second. As he surveyed his ball, Watson saw him move a leaf. He hit his shot to 8 inches, made par, and once again the money carried over. On the 17th, now worth $150,000, Player made birdie and collected the biggest prize of the day. When it was over, Watson only left with $10,000.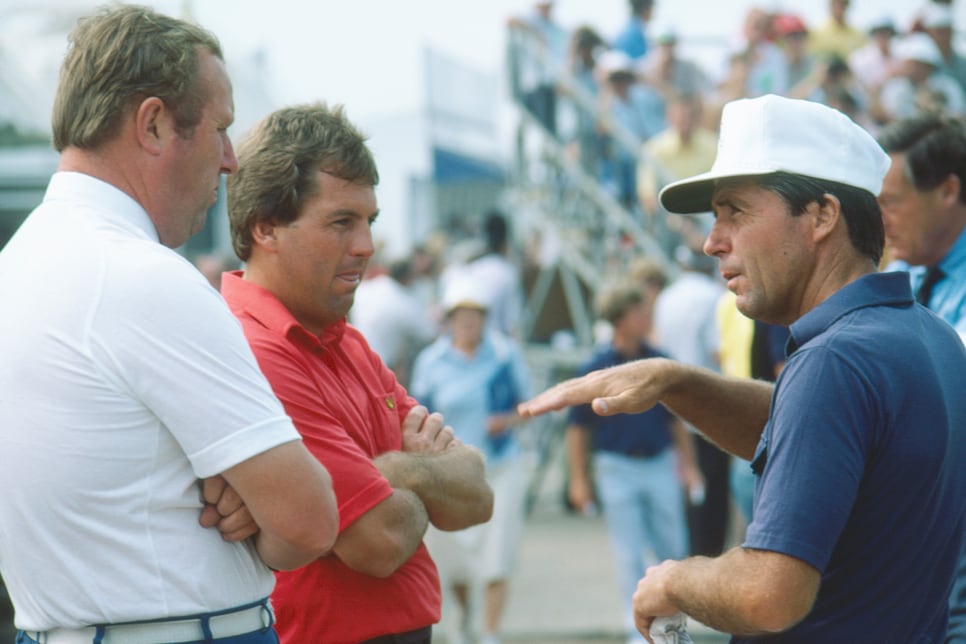 That leaf on 16 quickly became more than a minor detail. When the round ended, Watson met with Player and Joe Dey—the rules official that day—and Nicklaus on a road behind the 18th green. There, he accused him of foul play. The leaf wasn't rooted, he said, meaning that Player had done something illegal. "I'm tired of this," he added.
Player defended himself, but implicit in Watson's words was the long history of a man whose reputation had been questioned before. The contentious moment played out in Arizona, but what nobody realized, as they agreed to keep it to themselves, was that the New York Times' Dave Anderson was nearby and could hear the exchange. Dey begged him not to run the story, but he did, and when it came out, the story of the Skins Game shifted from lighthearted fun to the most serious theme in golf: cheating.
On this week's Local Knowledge, we explore this bizarre and fascinating incident, and get to the root of what it says about two of the greatest golfers in the sport's history. Listen below, or wherever you get your podcasts.