When the journey pays off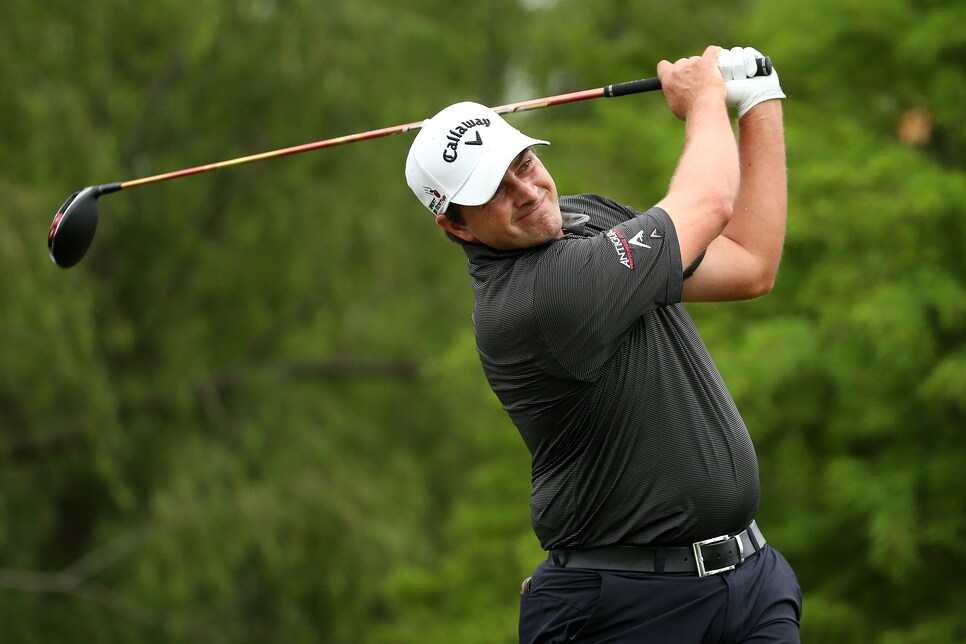 Brian Stuard joined the PGA Tour's winners club with a Monday playoff victory a week ago at the rain-shortened Zurich Classic of New Orleans. The quiet Michigan native didn't celebrate in the French Quarter, but he did fly to Charlotte for the Wells Fargo Championship inwardly basking in the status he has long sought: Fully exempt.
By winning in his 120th tour event, Stuard continued an underdog trend this season that Vaughn Taylor started in February at the AT&T Pebble Beach Pro-Am, the journeyman getting his first victory in 235 starts dating back to the 2005 Reno-Tahoe Open. Former club pro Jim Herman followed the theme by winning for the first time in his 106th start at the Shell Houston Open in April.
Stuard, 33, told me driving to the airport in New Orleans that he channeled the breakthrough wins by Taylor, 40, and Herman, 38. "It definitely shows that if they can do it, you can do it," Stuard said. "It kind of gives you a kick in the butt."
At the time of their latest victories, Taylor, Herman and Stuard held world rankings of 447th, 189th and 513th, respectively. The unheralded trio arrived at Quail Hollow with as many cumulative wins in 2016 as Jason Day (2), Jordan Spieth (1) and Rory McIlroy (0).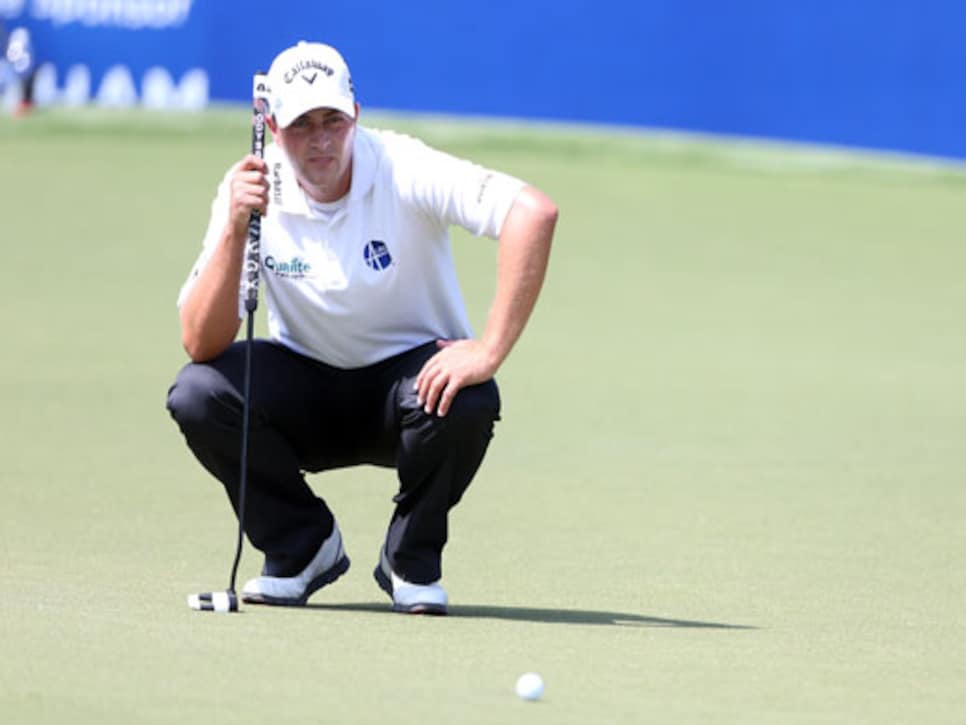 En route to their wins, they each took down more heralded golfers. Taylor beat Hall-of-Famer Phil Mickelson with four-straight birdies on the back nine at Pebble. Herman handed seventh-ranked Henrik Stenson his eighth runner-up finish since the Swede's last win. Stuard held off millennial prodigies Jamie Lovemark and Ben An in a playoff.
For that they earned coveted Masters invitations, spots in the Players and the PGA Championship, plus that treasured fully exempt status through the 2018 season. It's the safety net that will soften the inevitable blows to come. At Quail Hollow, Taylor finished T-35 for only his second paycheck since winning Pebble. Herman shot 149 to miss the cut by four strokes, giving him two MCs and a T-51 since his win.
Stuard also missed the cut, but he's still glowing from an incredible run with his putter (40-for-40 inside 10 feet) at New Orleans. "I guess it kind of makes it all worth it," Stuard said before heading home to his family in Jackson, Mich. "It's a weight lifted."
Starts had been hard to come by for Stuard, who was playing the 2015-'16 season on conditional status based on finishing 128th on the FedEx Cup points list a year ago. He is known on tour for being extremely hard on himself, part of the reason caddie Michael Lawson quit on him at the 2014 Barracuda Classic. But Stuard says he's been working on a better attitude with former club pro Mike Downey on his bag.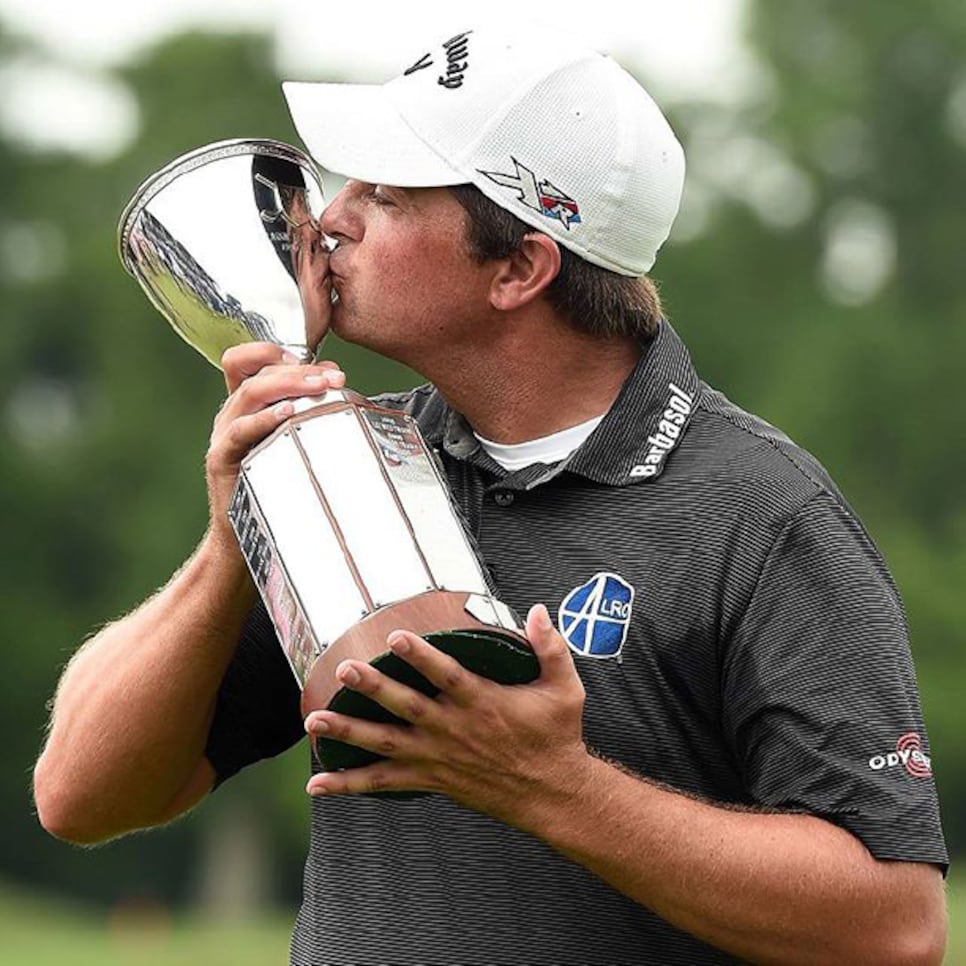 It's still a work in progress. Stuard's Zen-like calm at New Orleans came after a run of five missed cuts in six events, including a Web.com Tour tournament in South America. Playing with close friend Tom Gillis in the Valero Texas Open, Stuard was moaning, "I'm the worst player on the PGA Tour."
Gillis, 47, mentors Stuard when they are at the same event, having connected through Oakland University golf coach Dave DeWulf. Perhaps Gillis had something to do with Stuard's performance at New Orleans. Then again, Gillis—ranked 444th and 0-for-183 in his career with runner-up finishes to McIlroy (2012 Honda Classic) and Spieth (2015 John Deere Classic)—can now look to Stuard for inspiration.