The Loop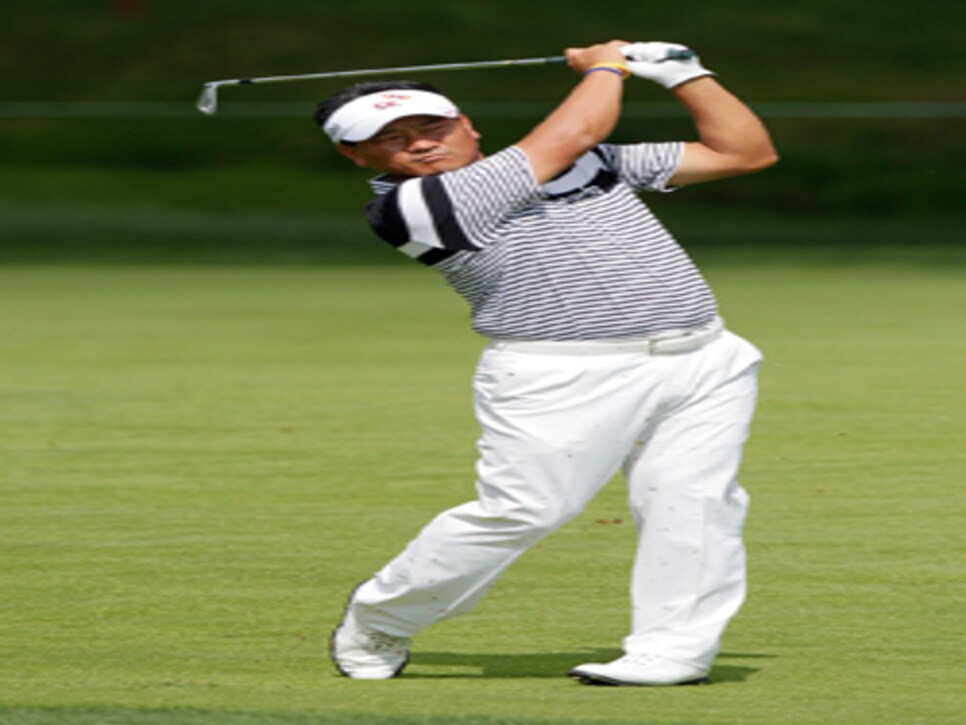 Although that comment was made nearly 50 years ago, it underscores the fact that when it comes to bags, balls, clubs and even apparel, tour players are, for the most part, pampered to the extreme. In fact, the swag on tour is almost nonstop. Need a new driver or wedge? No problem. A new putter? The practice green is littered with tour reps eager to hand you one. And when players arrive at their respective lockers for the week, they'll find anywhere between four and six gloves and a like amount of golf balls--in dozens--waiting for them. As such, it is rare that a professional player needs to go into his pocket to pay for equipment. On Monday of the Memorial, employees at Golf Galaxy in Dublin, Ohio (roughly six miles from Muirfield Village GC), were about 15 minutes from closing for the day when a customer walked into the store. This patron, however, was one they were perfectly happy to work overtime for: eight-time PGA Tour winner K.J. Choi, who was looking for a set of irons.
Over the years there have been numerous stories of players visiting golf retail stores and buying a club (not to mention many infamous putters "pulled from the barrel" that guys have won with). Matt Bettencourt visited a Dick's Sporting Goods last year and bought a TaylorMade RocketBallz driver and, of course, there is the tale of Jim Furyk, who visited Joe & Leigh's Discount Golf Shop at Pine Oaks GC in South Easton, Mass., prior to the 2010 Deutsche Bank Championship, bought a used Yes! Sophia putter for $39 and went on to win the Tour Championship and the $10 million FedEx Cup. Earlier this year Furyk went shopping again, visiting a local Edwin Watts store in Orlando during the week of Bay Hill where he purchased an Odyssey Versa putter.
Then there is Pat Perez, who went to the putting green prior to teeing off in the first round of the 2003 AT&T Pebble Beach National Pro-Am only to discover he left all eight dozen of his Nike TA2 balls in his car. With the auto too far away to retrieve the pellets and make his tee time, Perez dispatched his caddie to the golf shop where he bought three sleeves of Nike's DD balls (the TA2 was not available at retail at that time). The purchase set Perez back $57, but they did have the Pebble Beach logo on them. Perez shot 69, using just one sleeve. Asked what he did with the other two, Perez said, "We returned them."
It is rare, however, that a player is in search of a set of irons. Many years ago Payne Stewart bought a set of Mizunos at Golfsmith and, only a few years back, David Toms purchased a set of Mizuno MP-57s at Edwin Watts, but other than that, not many tour reps recalled a player buying irons at a retail outlet.
Choi, however, thought about the visit while on the flight to Ohio from Korea. "There are no tour vans here to help me out, so there's no other choice than to go to Golf Galaxy to pick up a new set," said Choi about his reasoning. Indeed, the Memorial is one of the few tour events where equipment vans are not permitted on the premises.
After entering the store, Choi was greeted by Jay Chiles, the store manager, and Michael Mayhugh, a PGA professional who has worked at Golf Galaxy for 2¿ years and conducts about 10 to 12 fittings a week.
According to Chiles, Choi did not come in seeking any particular set, but rather looked at what the store had, opting to try Mizuno's MP-59 and MP-64 models as well as Titleist's CB irons. An inveterate tinkerer who is particular about his clubs, Choi brought his Miura 7-iron with him and wanted to check the swingweights against that iron.
"K.J.'s 7-iron was measuring between D-2 and D-3, and leaning closer to D-3," said Chiles. "He was looking for something closer to D-2. Choi's reputation as a feel player is fairly well-known, and it was pretty cool to watch it live. He hit fewer than 10 balls with each club, and he knew the MP-59s and CBs weren't quite what he was looking for. But on the first swing with the MP-64 (which had True Temper's Dynamic Gold S300 shaft) he said, 'Yes, this is right.' The whole process probably took about 45 minutes. He thought about re-gripping the clubs, but after we measured them all out for swingweight, length and lie angle he decided against it."
"I was a little bit nervous the first two days but got used to [the clubs]," said Choi, who finished T-21. "The longer irons stopping on the green gave me a little bit more confidence." For the week Choi ranked 33rd in greens in regulation, having entered the tournament ranked 81st.
That was good enough to collect $58,202.50, which represented a pretty good return on investment for Choi, who didn't exactly get a bargain on his new bats. Asked if Choi was offered a discount, Chiles chuckled before saying, "Well, he didn't want the 3-iron so we prorated the price to seven clubs."
Somewhere Sarazen is smiling.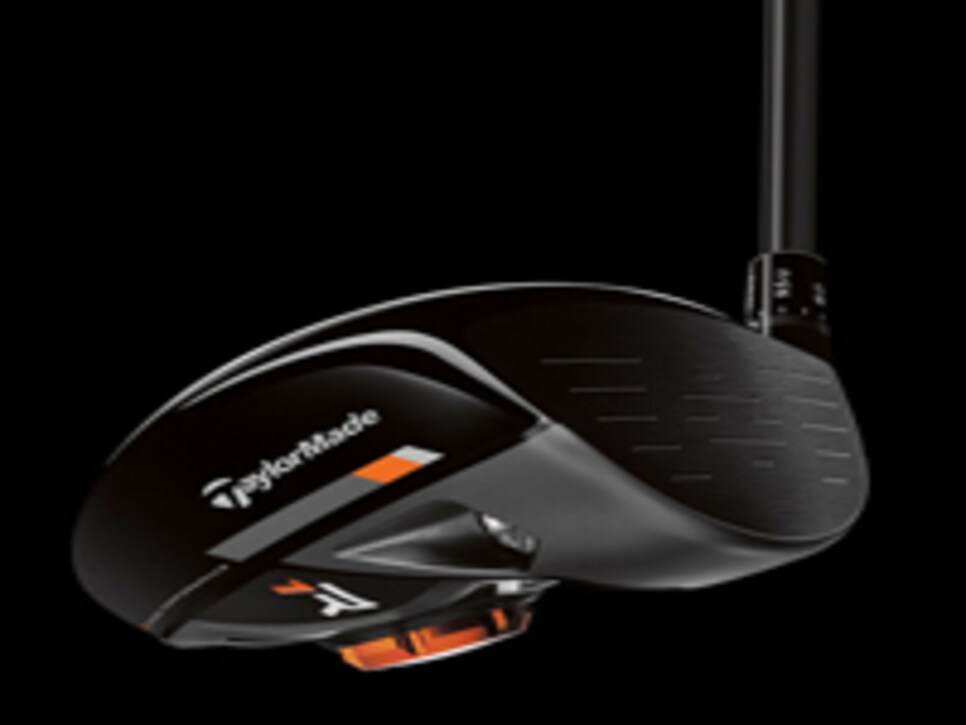 PRICE: $399 (Lofts: 8 to 12 degrees)
A limited-edition offering with the R1's adjustable hosel and sole plate as well as movable weights. An all-black finish features a muted crown graphic similar to the original.
Rory McIlroy had the Scotty Cameron by Titleist Studio Select GSS prototype putter he used to win the 2011 U.S. Open and 2012 PGA Championship in play again at Muirfield Village GC. McIlroy, who had been using a Nike Method 006, went back to his Cameron at the European Tour's BMW Championship. ... Keegan Bradley had a new set of irons in the bag at the Memorial, opting for Cleveland's 588 TC model (he had been using the company's CG 7 Tour). Bradley made the move after a practice session in which he saw an improved ball flight and divot pattern. ... Justin Rose had used a conventional-length (34 inches) putter up until Memorial, when he changed to a 37-inch counterbalanced TaylorMade Spider Blade with a short slant hosel and tour-only black steel shaft. Rose noted the putter fostered a taller posture that made it easier for him to release the putterhead. Rose finished T-8 at Memorial, but ranked 60th in strokes gained/putting.
[Photo: AP Photo/Jay LaPrete]