The Loop
When it comes to style, Arnold Palmer was the king of casual cool
On the long and illustrious list of stylish men of the 20th century, Arnold Palmer's name is undoubtedly close to the top. And although I wish I could tell you that golf's King of Cool developed his look purely through strict attention to the fit and finish of his clothes, anyone who saw Palmer play in his prime or that's looked through old photographs of the King knows otherwise. Palmer operated with a sort of nonchalant elegance that was likely a product of a good number of things, most intangible and a few innate.
This is not to discount the details that Arnie -- knowingly or not -- mastered with impressive consistency. His three-button polo seemed to always be entirely unbuttoned, allowing the collar to lie loosely, but never sloppily, around his neck.  His sleeves hugged his biceps and banded halfway down his upper arm, never too long or too short. The cut of his Munsingwear polo shirts tucked neatly into his flat front, sharp fit trousers without billowing above his belt buckle, nor pulling too tightly across his chest. So while Palmer's style neither starts nor ends with his attention to the details, it's important to remember he always nailed them nonetheless. Ultimately the best way to describe the way Arnold Palmer wore his clothes is that he dressed like a man who paid close attention to them when he put them on, then completely forgot about them shortly thereafter.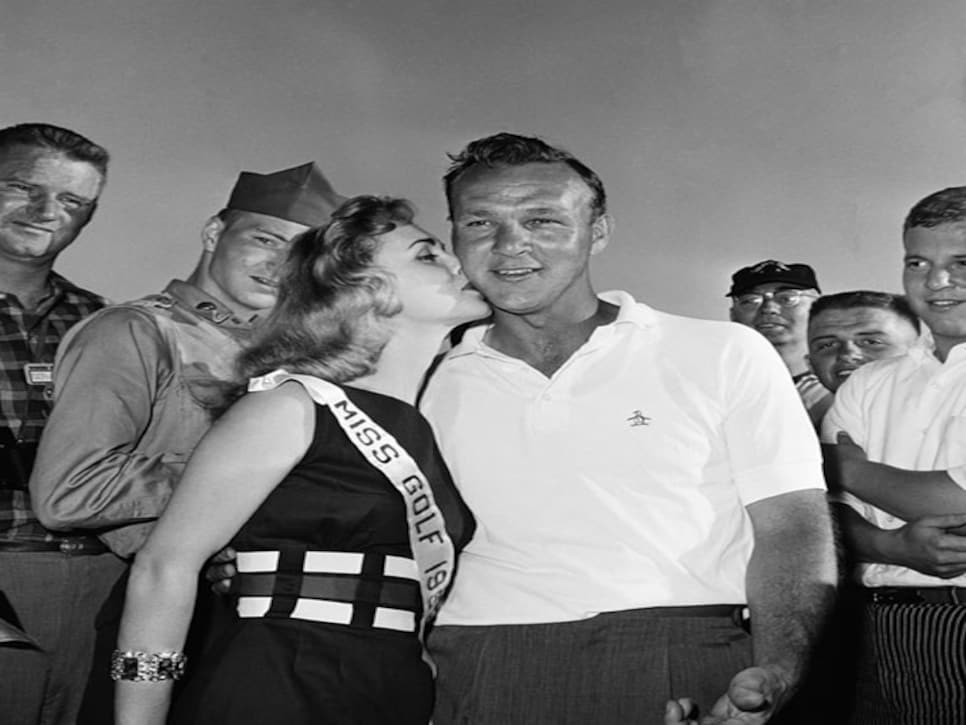 Palmer is an icon of the mid-century American aesthetic that is so often romanticized; what he wore and how he wore it contributed to his larger than life look, but it was only part of the equation. He was as equally strong and silent as he was affable and emotive -- an unflappable competitor with a gracious and kind smile. His balance of boyish charm and rugged masculinity endeared him to men and women alike and made him one of the most marketable men in sports. He embodied a sense of casual cool that was as easy to see as it was difficult to emulate.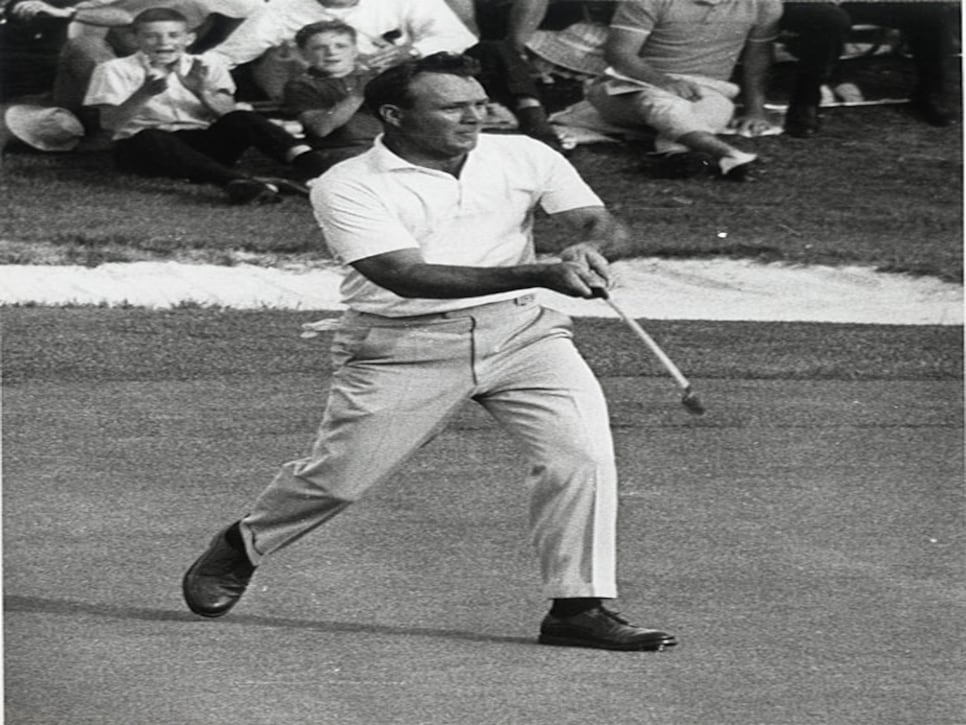 The King will always be a true icon of men's style because of the comfort and confidence he portrayed with and without a club in his hands. You can't coach confidence, nor is it inherent. Very much like golf itself, pure style has very little to do with perfection and everything to do with owning the traits and talents that you have and that you've honed. It's a constant pursuit, one with proud moments as well as moments you'd like a mulligan on, too. Arnold Palmer may have looked like he dressed perfectly, but he didn't, and he certainly didn't swing a golf club without idiosyncrasy. Palmer played the cards in his hand, but he walked, talked, smiled and certainly played in a way that made you think he was holding the entire deck.
This week, as the tour heads to Arnie's backyard for his namesake tournament, I'll raise my Arnold Palmer to Arnold Palmer, the legend of American style.