The Loop
When a private guard for a player first became necessary
ROCHESTER, N.Y. -- At points this week at Oak Hill cameras will likely catch an entourage of security shepherding Tiger Woods, Phil Mickelson, Rory McIlroy or other big-name players in an effort to keep some overzealous fans away from them. But today's players aren't the first to employ such tactics. In fact, the practice goes back more than 65 years to the PGA Championship's final match (the PGA was contested at match play in those days) between Chick Harbert and Jim Ferrier.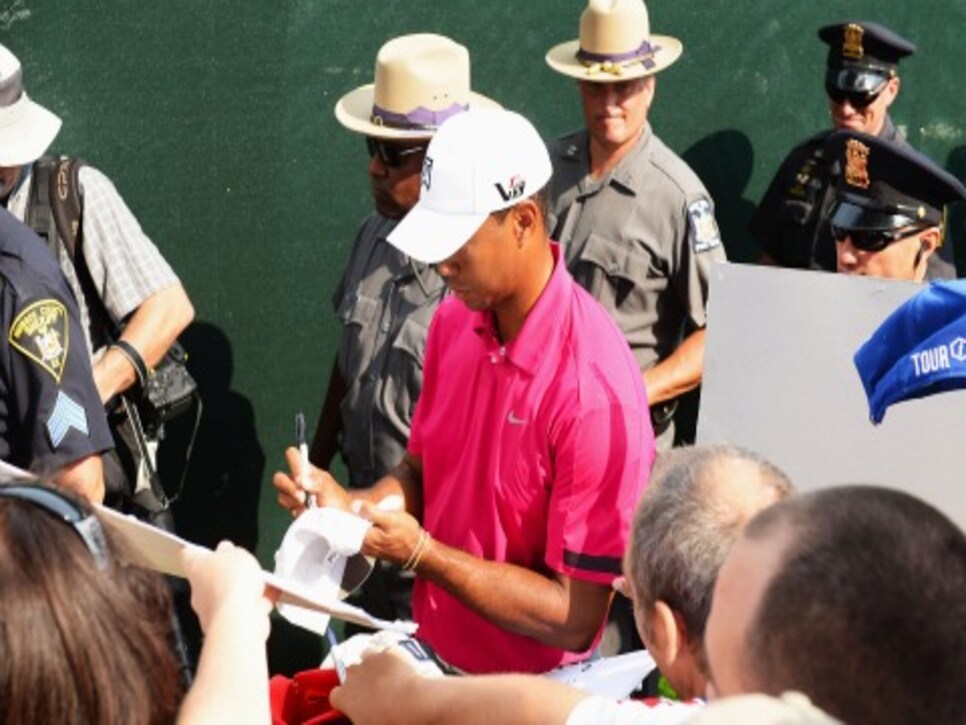 Related: A Modest Guide To Rochester    Concerned that the crowd would either assist Harbert's errant shots or place some of his in an undesirable position, Ferrier came up with a unique solution: He hired two policeman, one for each side of the fairway, to guard against over-enthusiastic fans. As it turned out, he needed the help. Seven times during the 36-hole final, Ferrier hit shots that struck spectators.
Fortunately for him, they found the right places often enough and the cops did a good enough job keeping the gallery away from Ferrier's ball to allow him to post a 2-and-1 victory over Harbert. The new champion said afterwards that hiring the policemen was "The best $100 I ever spent."