The Loop
What's wrong with Tiger? Azinger, Strange offer theories
Tiger Woods is always going to invite analysis, however he's playing and he played poorly in the second round of the British Open on Friday. It led to an interesting exchange between Paul Azinger and Curtis Strange on the ESPN telecast, though neither deviated from previously stated positions on Woods.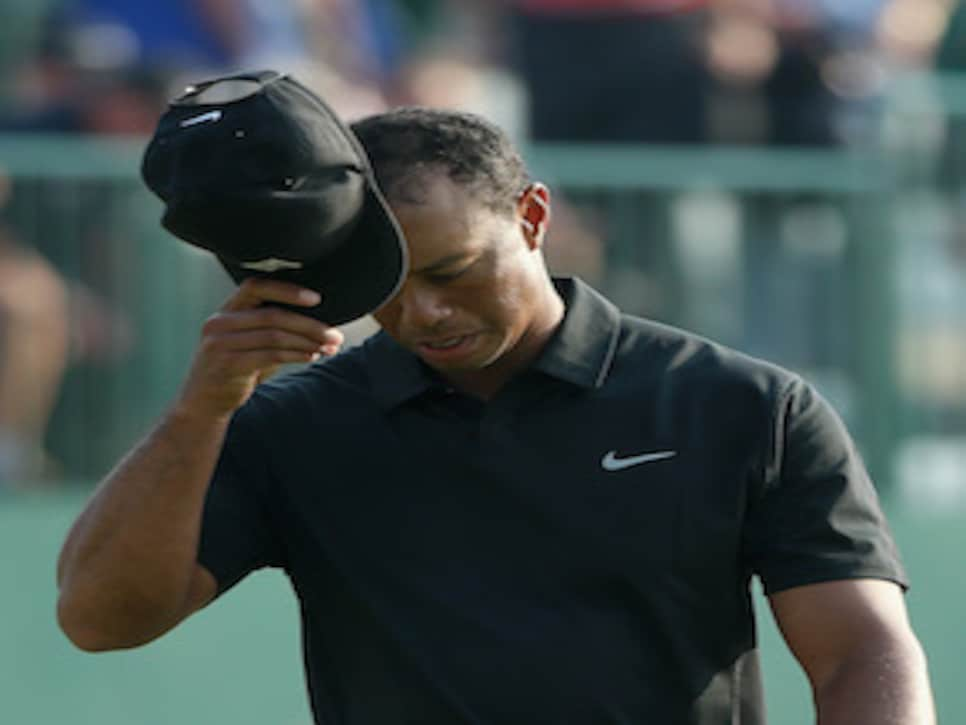 Azinger: "Unfortunately for Tiger today, and it's a glaring weakness in his game, you're not going to be the number one player in the world if you can't drive the ball. Right now Tiger cannot drive the ball in the fairway. He has to rely on the 3-wood or the long irons."
Strange: "We came in here knowing this: Before he had the operation, not only was he not playing well, but he was injured. He hasn't played in 3 1/2 months. During most of that time, he couldn't hit a golf ball. So, really, how do you expect him to be sharp at a major championship when everything is so magnified? There's a lot of moving parts and you have to be so precise and I don't think there's any way he can be like that right now."
Azinger: "I think he's fallen victim to the pursuit of perfection. in his quest for perfection he's made some mistakes technically. He's changed the fingerprints of his golf swing and ignored key fundamentals."
Strange: "That's the fault of every top player. When do you know you peak out? You never know it."
Azinger: "Tiger didn't really need to get better. We all know that. He only needed to stay the same. He said it often, I can get better. I can better."