Putting
What's The Deal With The One-Arm Putting Drill?
You've probably seen a person or two on the putting green hitting putts one-handed. Looks pretty professional, right? Looks like they know what they're doing, like that drill right there is making them a better putter than you. But what, exactly, is that drill doing for them?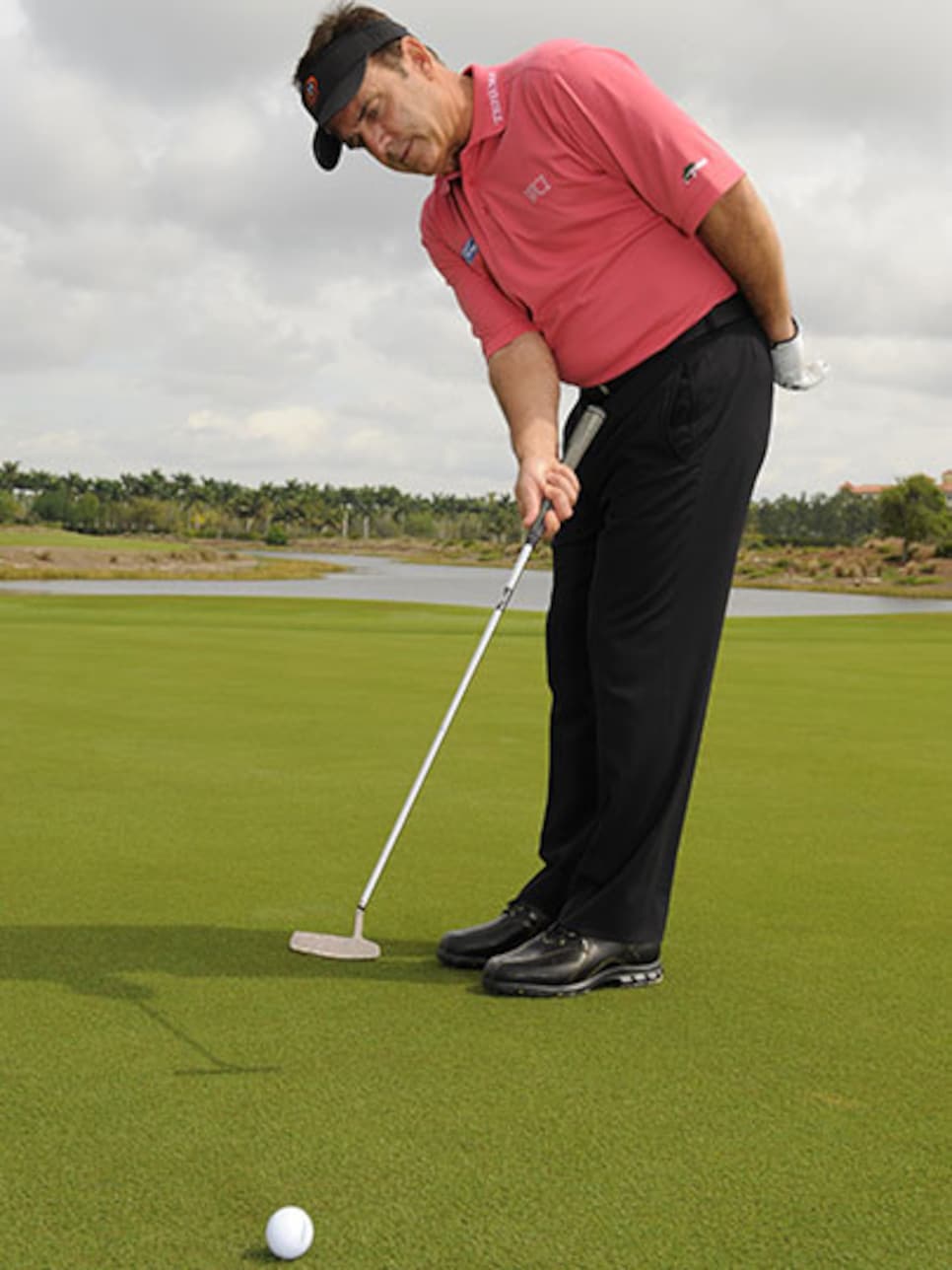 Rick Smith, who has coached Greg Norman and Phil Mickelson, says that the one-handed putting drill does two things.
"First, it will teach you to release the putterhead properly, which is one of the first things to break down when you're missing putts," says Smith. "The second thing this drill does is restore your hand-eye coordination. By using only one hand, you tend to forget about the mechanics of putting and simply stroke it to the hole."
By holding the putter just in your right hand, you're helping get your feel back. You're also giving yourself a much better chance of putting with smooth stroke that stays on the line instead of a forced, jabbing stroke that isn't going to produce good putts.
For more instruction, watch Golf Digest Videos.