The Loop
What's In My Bag: An old curmudgeon
Nat Ehrlich, a reader in Ann Arbor, Michigan, is a retired university professor whose main academic interests are human-performance psychology and statistics. He took up golf in 1961, and he was the golf coach at the University of Michigan-Flint in 1971 and 1972. He's 76 years old now, and although he hasn't shot his age he's come close. He's a regular at Radrick Farms, the University of Michigan's golf course and one of Pete Dye's earliest designs: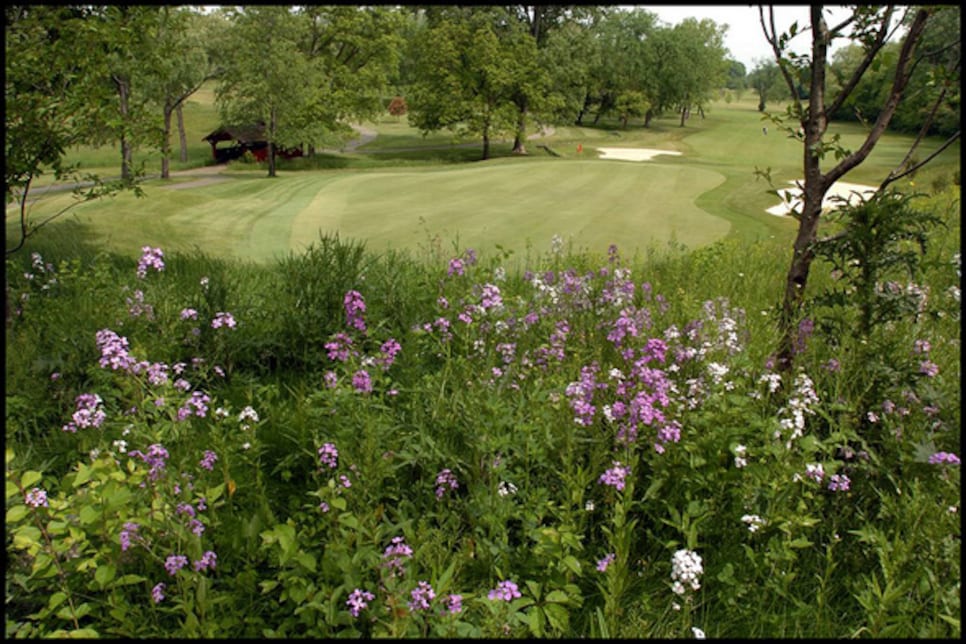 He's also an old curmudgeon. Recently, he sent me a photograph of his golf bag, which is totally from opposite land by comparison with mine: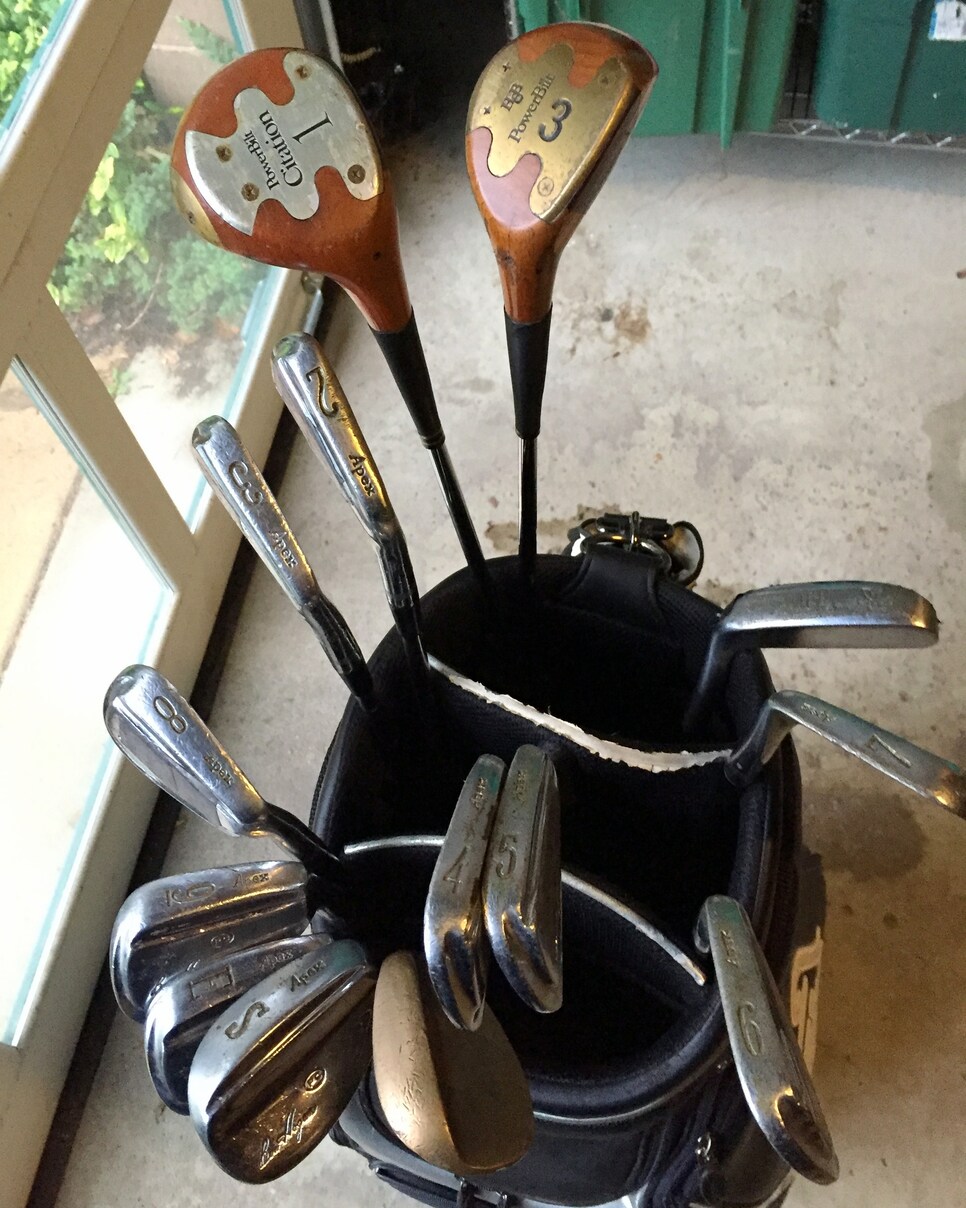 "During most of this season, I used modern equipment -- TaylorMade SLDR, Ping 4-wood, Titleist hybrids (19 and 21 degrees), and Callaway Big Berthas -- but I shot my best round of the year (age +3) after switching back to the Hogan Apex PCs and the Citation driver and 3-wood. And that was with 35 putts. The Hogans have no offset and zero bounce, except for the two sand wedges. That makes them easier to aim (no offset) and better at slicing through the rough. And I have no problem hitting the driver from a decent lie in the fairway. Here are two pictures that show why my bag is full of ancient equipment:"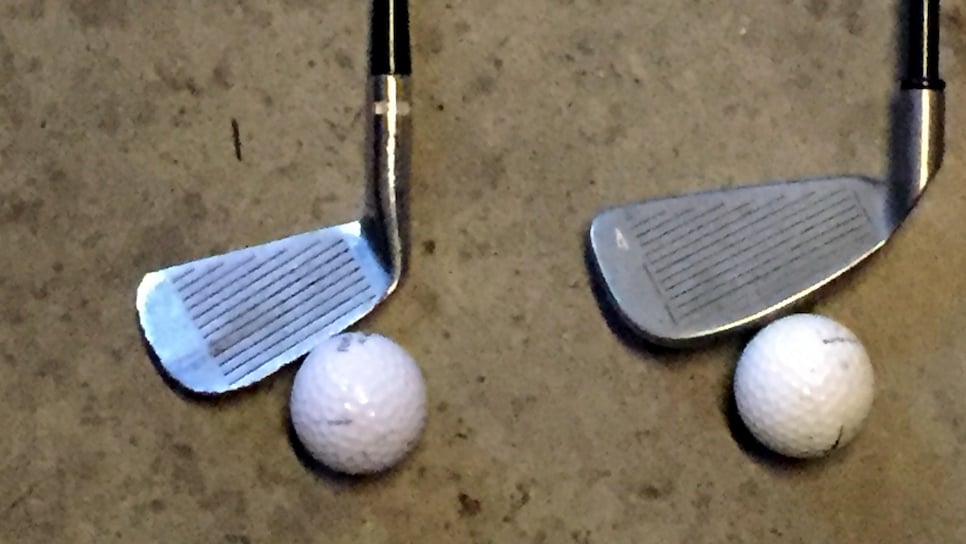 "As you can see, the ball looks bigger in close proximity to a smaller clubhead. That signals the brain that it's an easier target to hit. Also, the smaller clubhead is a signal to the brain to be more accurate. No learning required. Of course, the degree to which one misses the 1/16th-inch sweet spot, which is the same for all clubs, gives you more feedback with the smaller head, and that makes you swing more accurately.
(He's right about the "sweet spot" being the same size on all clubs -- it's a spot -- although modern, perimeter-weighted clubs yield better results when you miss it.)
"More accurately doesn't mean much more slowly, though. Yes, I get about 4 mph more from the 45.5-inch driver shaft than the 42.5-inch shaft on the old Citation, but my percentage of fairways hit drops from 75-80 per cent to about 45-50 per cent. And 4 mph translates into about 10 yards, whereas I lose 20 yards hitting from the rough vs. the fairway. And, of course, I don't need to tee the ball way up or way forward. As for club fitting -- don't make me laugh! When I play every round off a perfectly level mat. . . . not even then."