The Loop
What's in a name? For TaylorMade ball it's Lethal
Last fall TaylorMade's prototype Project 5 ball garnered some attention when Justin Rose put the ball in play at the Deutsche Bank Championship after just one day of testing. That ball now has a new name: Lethal.
Before anyone snickers, lets remember there were a few guffaws about the name RocketBallz and that only became one of the best-selling fairway woods of all time. Still, the moniker is one you might expect to see for a two-piece distance ball. The technology, however, is anything but.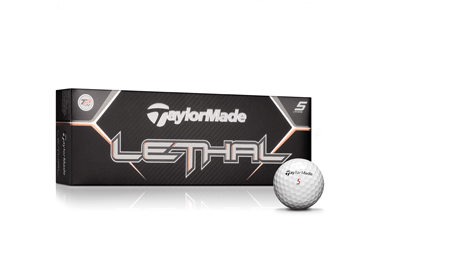 The ball will be available at retail Feb. 1 with a retail price of $46 a dozen.