The Loop
What you need to know about a golf trip to Pebble Beach
The views, the holes, the history. Pebble Beach isn't unfamiliar to golf fans. Major championships and the yearly AT&T Pebble Beach Pro-Am, an event that dates to 1936 in its Bing Crosby Pro-Am days, make Pebble one of the most recognizable venues in all of golf.
But that's news to nobody.
This weekend, when Stillwater Cove and the entire Monterey Peninsula are on display again, you'll see the famous holes and celebrities. How about an actual golf trip to Pebble? Is it worth it? What's it like?
For anyone who hasn't played golf at Pebble Beach, you might wonder these things. You know it's not cheap at $495 a round. Yet the experience offers sights and sounds that you can't take away just through television.
When I made my first trip to Pebble Beach this past June, I came away with a new appreciation of what really makes Pebble Beach a special place. Sure, the golf and the views are hard to beat. And the chili at the Tap Room is phenomenal. But what's behind the trip besides the famous spots?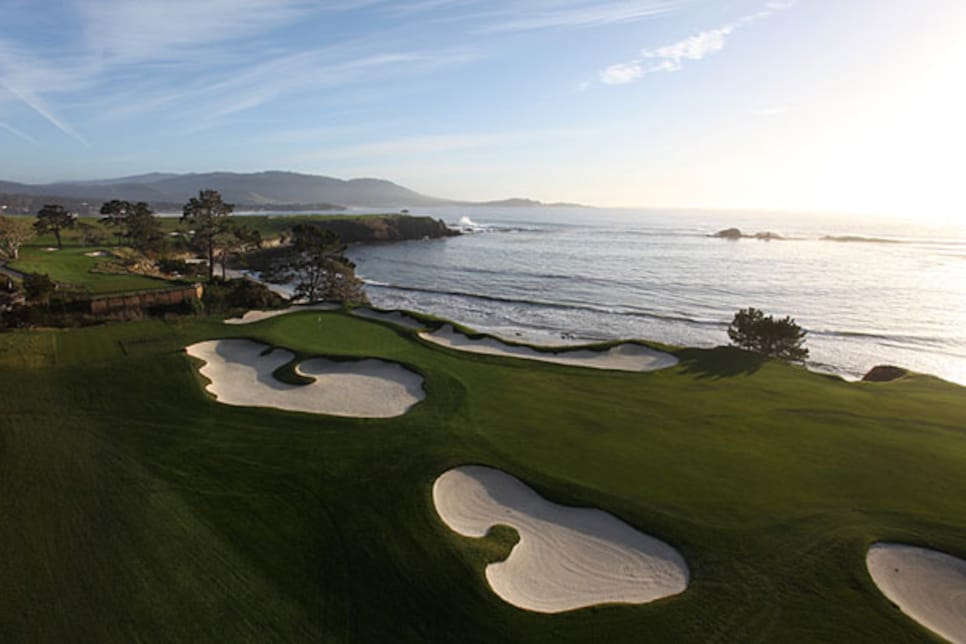 My impression of Pebble Beach was made by the small things. Special touches that create lasting memories. The following photographs might better illustrate why the trip is so distinctive.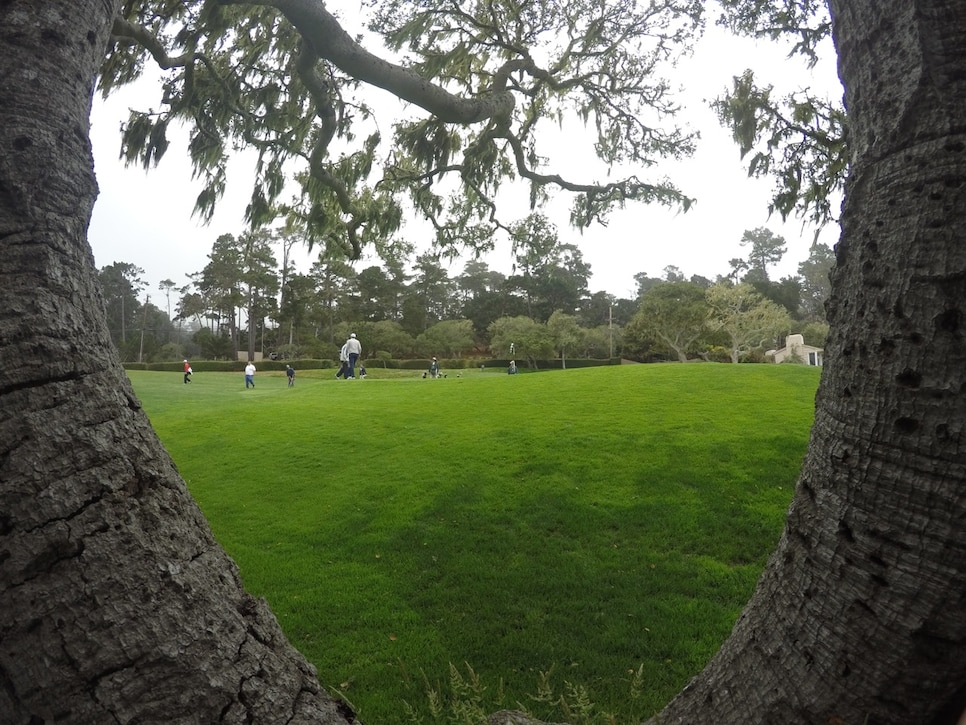 One of the coolest things about playing Pebble Beach, which I never knew? Non-playing family members can walk the course with you. How cool is that? That meant my 13-year-old niece, Kyra, joined her dad (my brother, Dallas), her grandfather (also Steve) and her uncle (Kevin) as we all played a special round.
Kyra brought her GoPro and took some really cool shots. One of my favorites was the above photo she snapped of our group on one of Pebble's tricky, tiny greens.
Here's our group on the par-4 15th hole.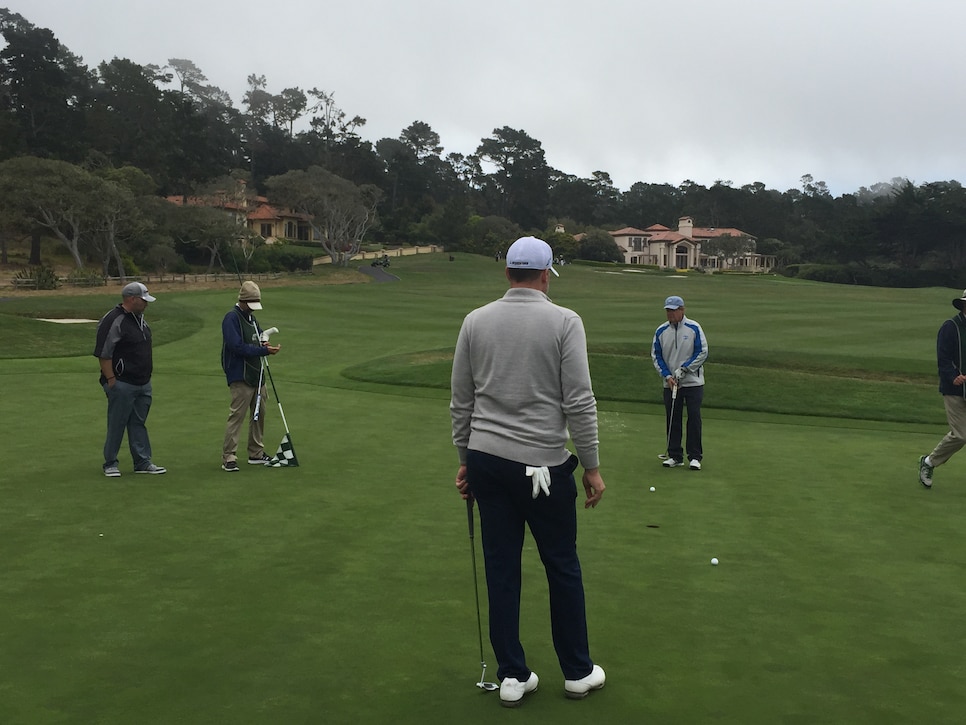 My favorite moment? Our caddies let Kyra hit a tee shot at the par-3 seventh hole. That's Kyra with her father, Dallas, lining her up. It didn't matter where the shot went -- Kyra can always say she hit a shot at one of the most photographed holes in golf.
Maybe it won't mean much to her now. But my memories of this hole will always start with my niece getting to join us and hit that shot. A moment we'll always cherish.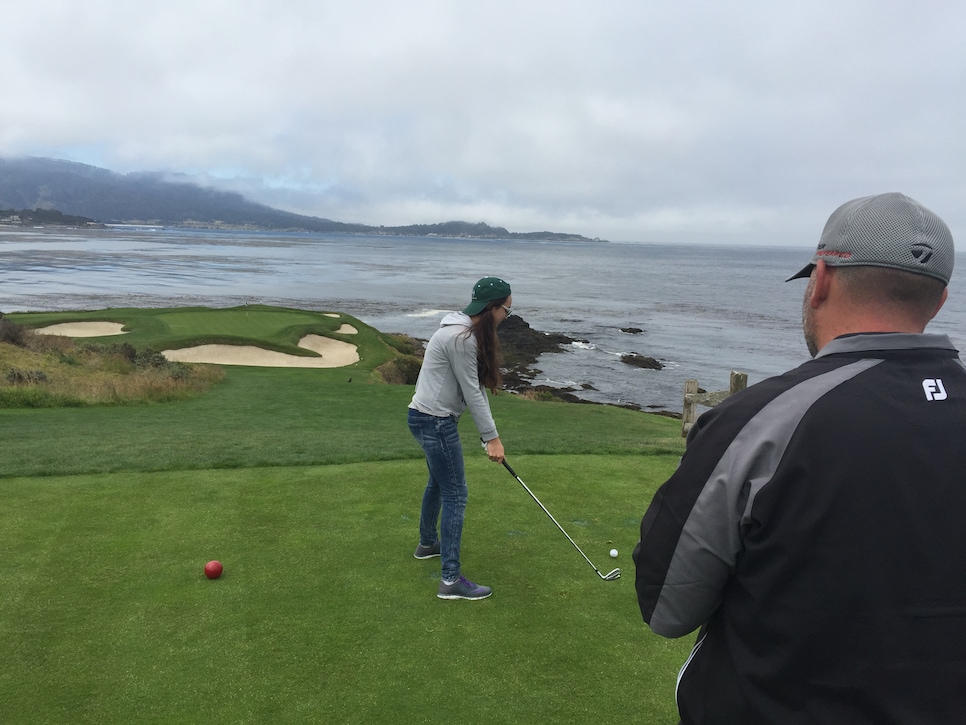 Just like any special round, memories are formed by the people you're with and what happened that day. It wasn't so much about how we all played -- me skipping my tee shot along the rocks and into play on the 18th tee will stand out -- but it was sharing this experience with people who mean a lot to me.
In that same category, one of the best parts of the whole trip was our day playing the nine-hole par-3 course next to Pebble's new practice facility. Here's our entire crew, aside from the wives, playing the Peter Hay Par-3.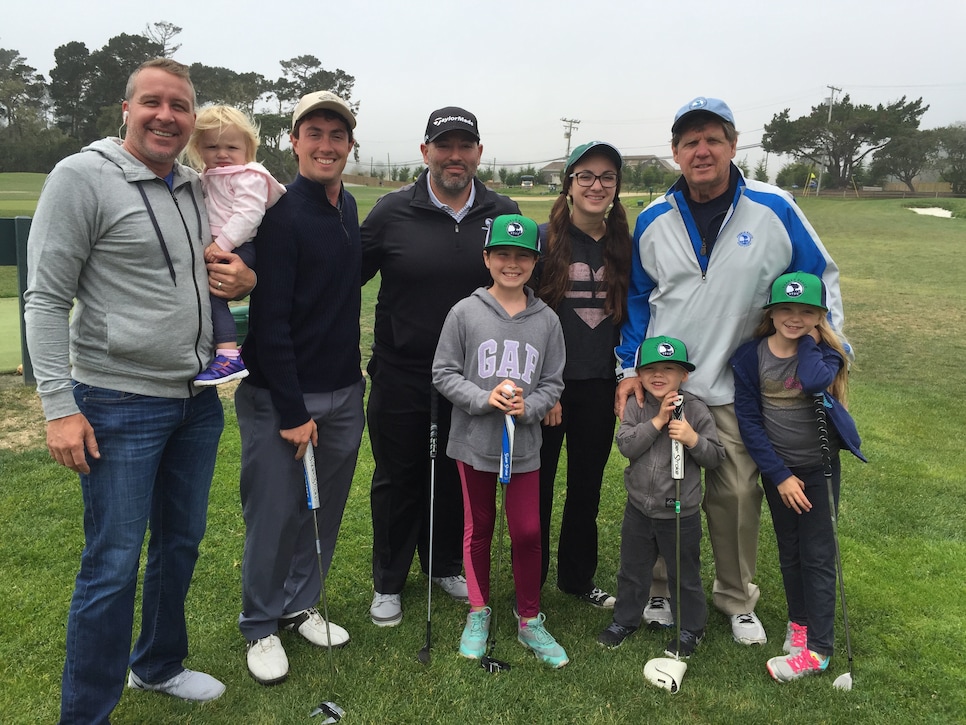 For dads who bring their kids on the Pebble trip, this is a must. We got to go out as a nine-some.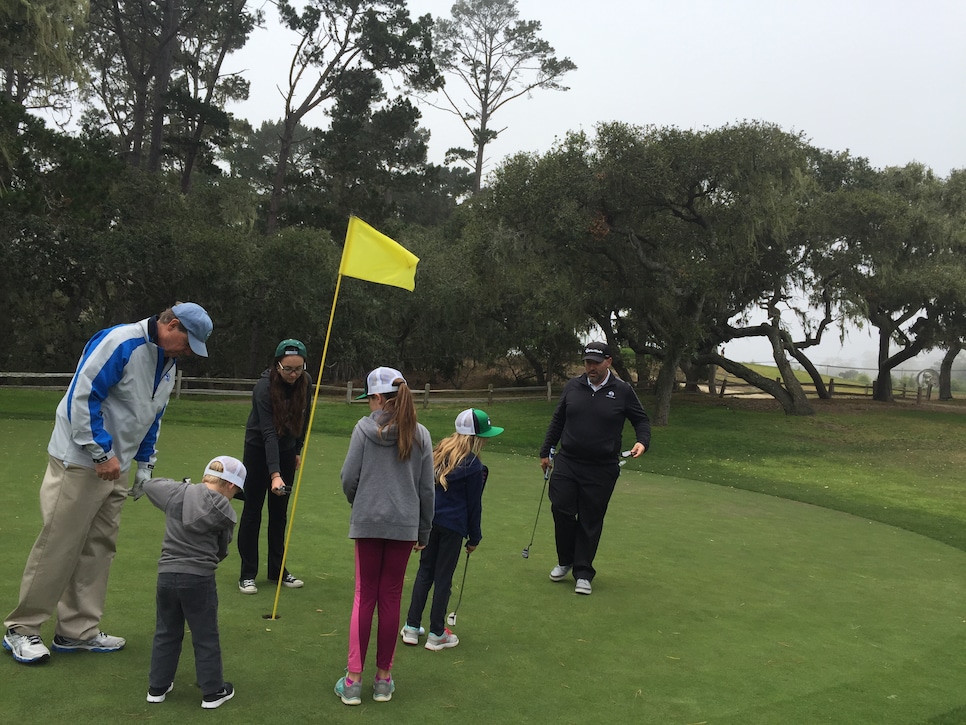 Even the baby, Savannah, got to putt out at Pebble!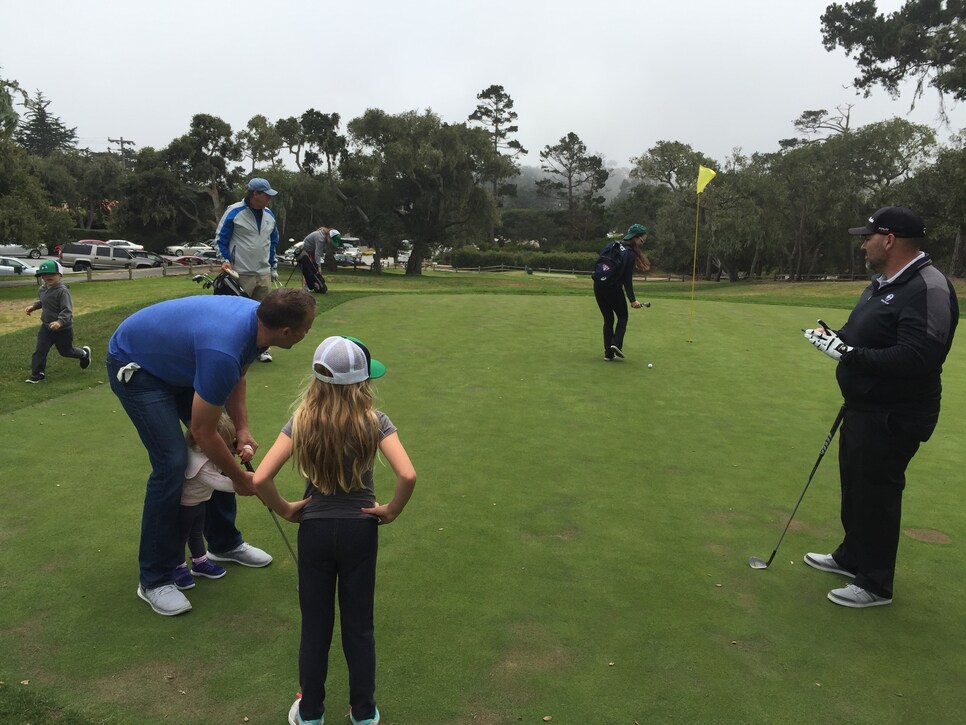 The rules? Just keep play going. We had time for a couple more GoPro shots from Kyra.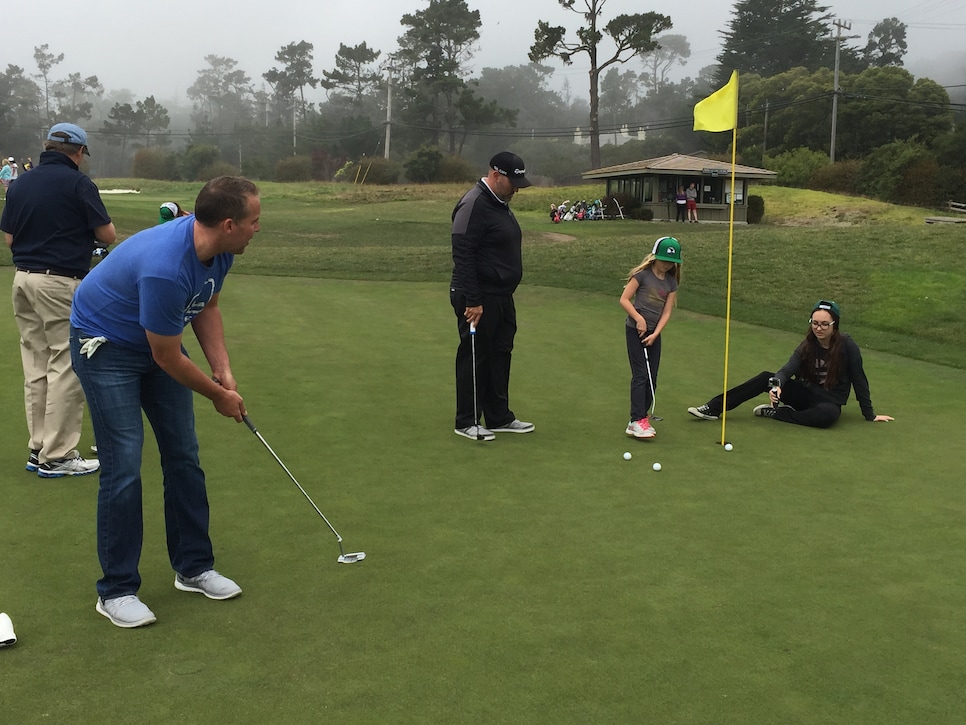 About those rules: The kids got to really enjoy themselves. Trevor found himself in a bunker, because that was fun. Why not? Again, lasting memories.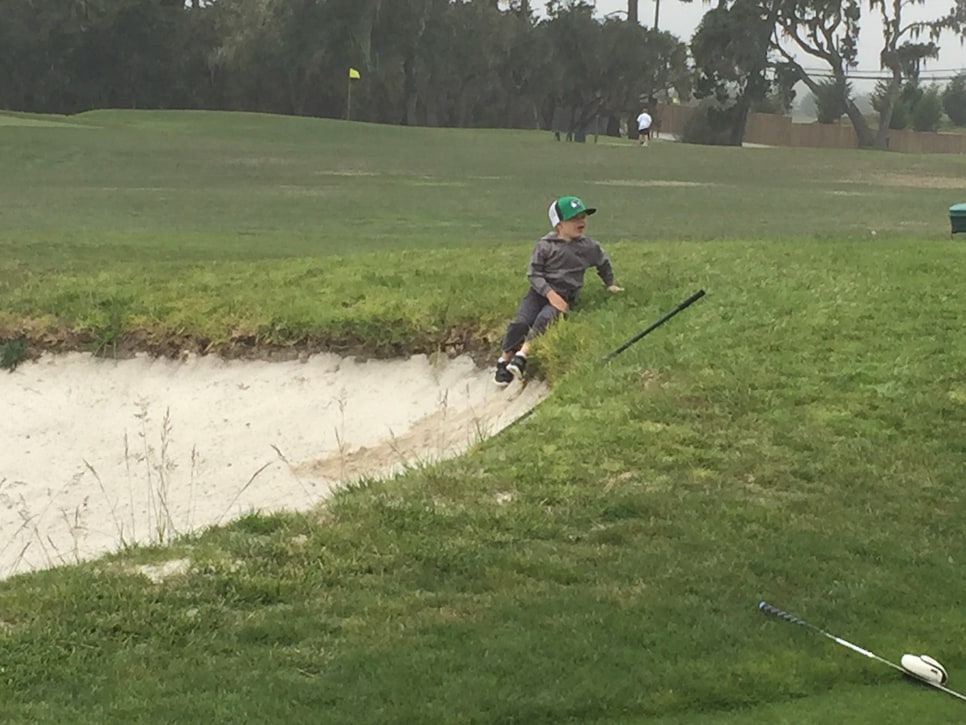 That's what I'll remember most. Sure, I can say I hit the green on both famous par 3s (the seventh and the 17th). And I even shook NBA Finals MVP Stephen Curry's hand in the Tap Room after our round. (Pro tip: Grab a drink at The Bench, which has a patio that overlooks the 18th hole, when the sun is setting. Hard to beat that view.)
All those great things they say about Pebble are true. For me, I grew an appreciation of the operation at Pebble and how the facility allows golfers to make memories.
That's what Pebble gets exactly right.