The Loop
What you can learn from Bubba Watson's "head case" moment at Doral's 18th hole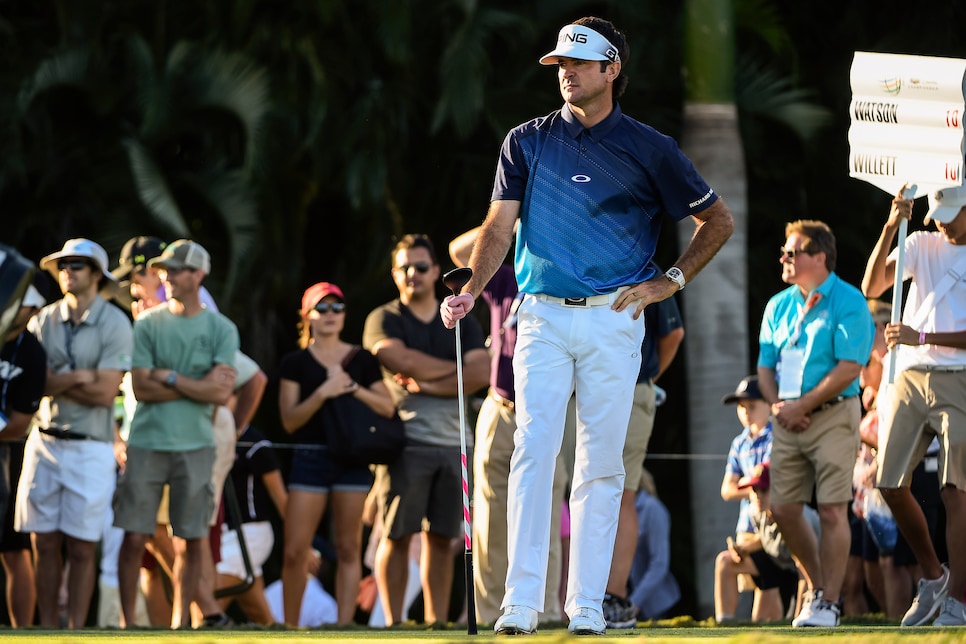 "Head case" is a derogatory term. In sports, we use it when someone wilts under the spotlight or fails to rise to the occasion, chalking it up to a player's lack of mental fortitude.
Which is what makes Bubba Watson's actions, and subsequent words, on Doral's 18th tee box so interesting.
The final hole at Trump National Doral's Blue Monster is among the most intimidating finishers on the PGA Tour, as water suffocates the left side of the fairway and sand catches any bailouts to the right. A par 4 coming in at 476 yards, many players lost their battle with the 18th during the WGC-Cadillac Championship: The average score was 4.425, making it the third-toughest hole on tour this season.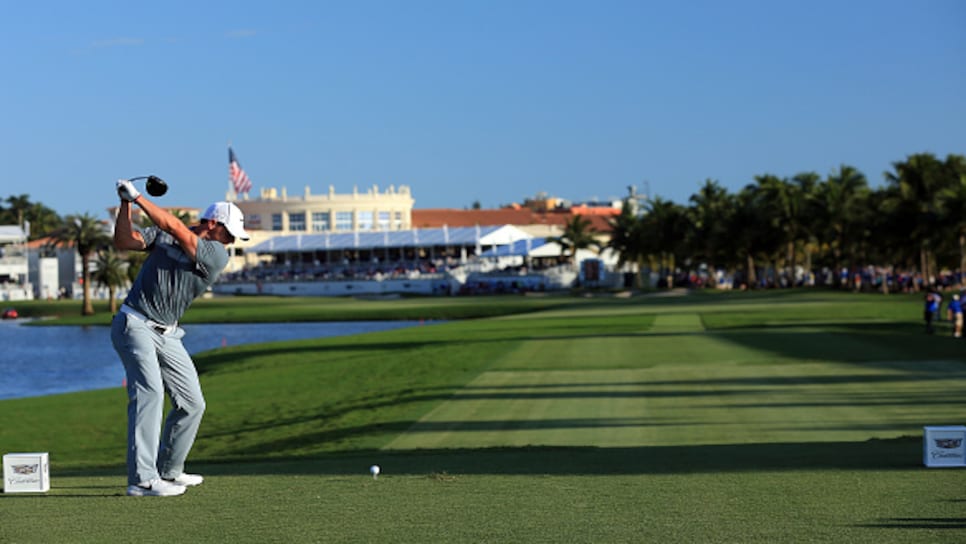 Given these numbers, as well as the daunting visual, it's understandable if one feels wobbly when standing on the tee box. However, Watson's jitteriness on Sunday was amplified: The 37-year-old had an odd sequence of backing off his shot three separate times, causing a minor stir on the broadcast.
After his round, Watson was candid about the situation.
"I'm going to go with this: I'm just a head case, and I had to back off to get refocused," Watson said. "I'm going to get blasted if I say what the true answer is, so I'm just going to say I had to back off because I'm just a head case and I tried to get the cobwebs out of my head, and it worked out."
Because Watson can be a divisive character, his tee-box apprehension, along with the "head case" concession, is getting ridiculed.
Which is sad, because, as Bubba pointed out, it worked: He bombed a 314-yard drive to the right side of the fairway.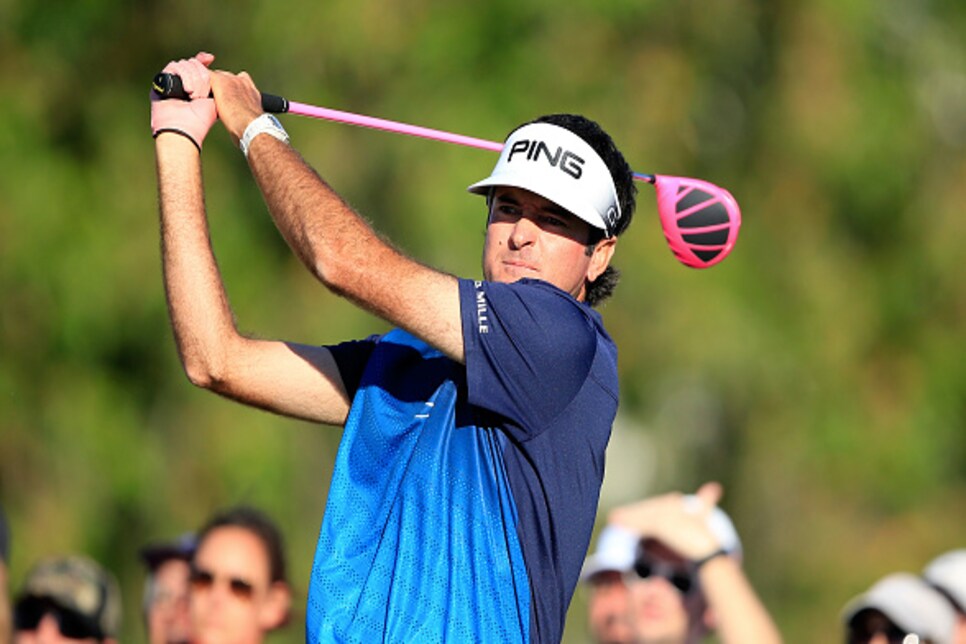 It's also a lesson amateur players should instill in their own game.
"With pressure situations, human nature is to want to get it over with quickly," says Golf Digest teaching professional David Leadbetter. "I tell my regular students the same things I tell pros: Be conscious of your grip pressure, remember to breathe, and don't rush."
Jack Nicklaus takes it a step further, discussing his belief in "going to the movies" before hitting a shot.
"Many years ago I wrote in this magazine, 'I never hit a shot, even in practice, without having a very sharp, in-focus picture of it in my head. It's like a color movie.'
"I still feel that way today. You visualize what you're trying to do, then you figure out what swing will fit the lie and shape of your shot, then you put all the pieces together to play it."
Jason Day has been the paragon for this model. Day will wait until he's comfortable with his intended swing, often keeping his eyes closed to help visualize the shot.
Watson used these disciplines to his advantage Sunday, pausing until he could envision and feel the right shot. The next time you're feeling nervous or overwhelmed, back off the ball.
You're playing partners might call you a "head case." Make sure to thank them for the compliment.