The Loop
What would Bobby Jones say? PGA Tour flips East Lake nines for Tour Championship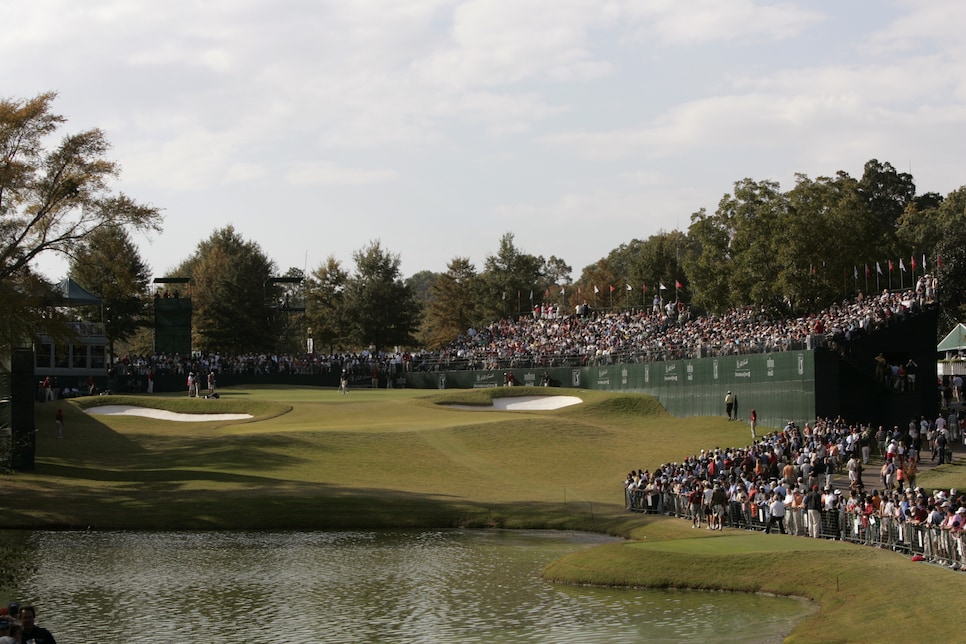 Stories of interest you might have missed…
"Heresy. It's a strong word.
"However, when you are about to intrude on the legend of Bobby Jones, you had better tread carefully.
"The East Lake Golf Club, the home course of Jones since the Atlanta layout opened in 1908, will again host the Tour Championship this week. The finale of the PGA Tour's FedEx Cup playoffs will be competed on the famed course with a dramatic alteration from the days when Jones roamed the grounds. The front and back nine holes will be reversed. The tournament will no longer end on a 207-yard par-3, but on a 551-yard par-5."
Ian Poulter's new Ryder Cup role
"His nickname is 'The Postman' because he always delivered points – 14 times in 18 matches over five appearances for Europe. He became part of Ryder Cup lore when he made five consecutive birdies to win a fourballs match at Medinah in 2012 that sparked Europe's shocking comeback.
"The image of [Ian] Poulter at a Ryder Cup starts with his eyes, which seem to be on the verge of popping out of their sockets."
Paige Mackenzie's brother
Brock Mackenzie might be the older brother, but as a journeyman tour pro has ceded the recognition factor to sister Paige Mackenzie, a former LPGA player who works for Golf Channel.
Mackenzie…no doubt plays second banana to his sister when it comes to offering insight on the game," Jeffrey Reed of LondonOntarioGolf.com writes. "Both are equally amiable, cerebral and quick, but Paige has a bigger platform, appearing on the Golf Channel. And while Mackenzie is proud of his sibling, he doesn't often catch her act on the small screen.
"To be honest with you, I don't watch her that much," Brock said. "She's just my sister, you know what I mean? I still call her if I need something, or if I need her to pick me up at the airport. The Morning Drive show is on really early when I'm on the West Coast."
Brock finished in the top five on the Canadian Order of Merit and will return to the web.com Tour next year.