The Loop
What will 2015 be better remembered for: Jordan Spieth's rise or Tiger Woods' fall?
Historically, 2015 in golf will go down as a momentous year.
Mostly because the era of the greatest player of the last 30 years—Tiger Woods—who was tracking to be the greatest player in history, ended.
Those are not easy words for me to write, although many have written the same before. (Shane Ryan's polemic at the British Open was, for sheer, entertaining brazenness and chops, my favorite piece of golf writing this year.)
I haven't minded being late to the funeral. Giving up on any professional golfer is tricky. Too many have come back from the supposed dead. It's especially fraught given the greater the player being buried, because the same will and skill that made them special can propel amazing comebacks. That's why I've always given Tiger a super-sized benefit of the doubt.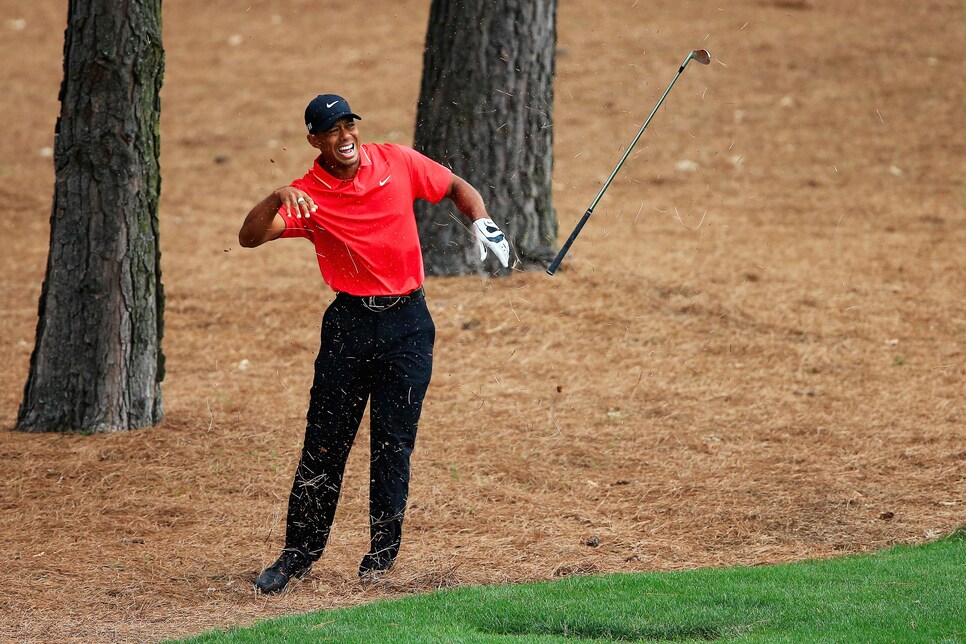 To ever say Woods can't do something associated with golf is counterintuitive. In many ways he has been reinventing the game, or at least what's possible in the game, since he was a kid. Even though Woods clearly hasn't been the same player since Thanksgiving 2009, I felt he remained capable of regaining his old form, or something very close. Yes, he had nagging injuries, but I always sensed his problems in returning to the summit were primarily mental, even with his 40th birthday on the horizon in December. I believed time and some serious self-examination could get him on the right track again.
Now my thinking has changed. The momentum Woods presumably would carry from an impressive 2013—when he won five times and infamously saw his ball hit the flagstick and bounce into the water on the 15th at Augusta National—was quickly thwarted by a microdiscectomy in March 2014. When he came back, his play was bad. It got worse in 2015, which started with chip yips, descended into a spate of career-high scores and ended with two more back procedures in the fall.
As Woods undergoes an indeterminate rehabilitation, he's become an athlete with a bad body, one that can't perform the prescribed act his sport demands at an elite level. Some might consider golf a non-physical sport, but generating with precision the near 120-mph clubhead speed that separates the upper tier in the pro game from the rest is about as physical as it gets.
More than athletes in team sports, golfers can play around injuries and maintain long and lucrative careers. But if the goal is to win major championships and be, if not the best player in the game, among the group at the top, injuries are deal breakers.
Woods was the best because he combined power and touch better than anyone in history. To be the best again, he will still need both. But hard swings with a back that has had three surgical procedures in 18 months will not be sustainable. He's a race car whose horsepower has been reduced.
There's an argument that Woods could turn himself into a pure control and finesse player, hitting it shorter, relying on his steadiness with the irons, honing his short game, doing a Steve Stricker. Physically, that might be possible. But Woods has shown in his work with his various instructors that he gets his fun, fulfillment and motivation from the power game. Having to give up that edge might take with it the desire required.
The tipping point for me was Woods' decision to volunteer to be a vice- captain at next year's Ryder Cup. Sure he says he wants to make the team and be a playing assistant. But to allow himself a full 10 months out to alter his mindset from being the all-in competitor he has been since grade school to being OK with dispensing wisdom on the sidelines was jarring and revealing. Either his body or his psyche—or both—is hurt worse than he's saying.
With the Woods era over, it makes what comes next that much more important. Which also helps position 2015 as momentous, because it was a year in which Jordan Spieth proved historic himself.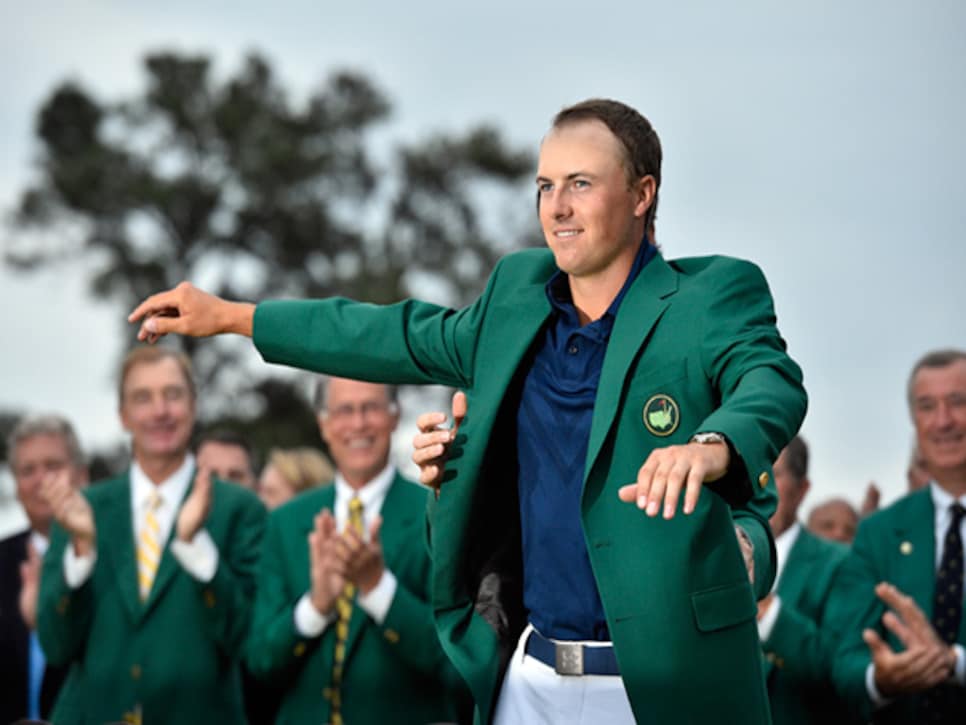 Except for possessing exceptional power, Spieth is more like Woods than any player who ever challenged Tiger. Spieth had a similar degree of early and sustained success, and possesses the same level of fire and ambition. He wants it bad, has a plan and expects to fulfill it. That Spieth has been close to dominant without being long off the tee is further evidence of his outlier specialness.
Spieth overcame the omnipresent subtext of Woods to essentially own 2015. From the Masters to the Tour Championship, Spieth stayed on center stage, and with his 1-1-4-2 performance in the majors, he brought back to life the possibility of the calendar Grand Slam.
Unlike 2010, when Lee Westwood, Luke Donald and Martin Kaymer competed to succeeded Woods at No. 1, Spieth's feats and style have made turning the page amazingly easy. He, along with the other members of today's true Big Three (Jason Day and Rory McIlroy) could very well be writing a new chapter.
For those and some sad reasons, it has been a very good year.