The Loop
What we love, and what we hate, about the 2016 British Open-PGA Championship scheduling quirk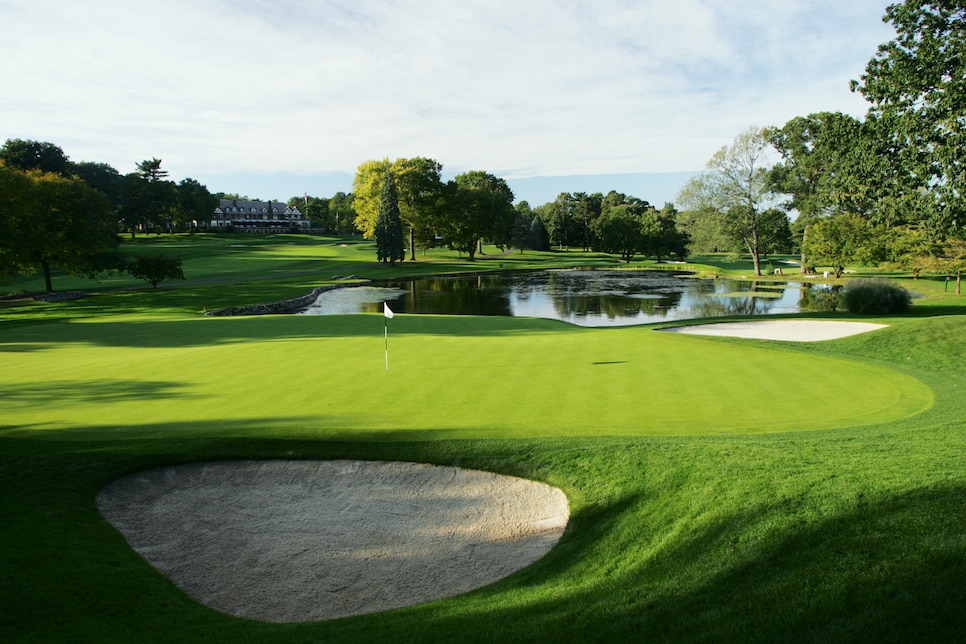 For the past 45 years, the PGA Championship was played in August, routinely a month after the British Open (which sat the same distance from the U.S. Open). But due to golf's return to the Olympics, the 2016 PGA Championship will be in July, just 11 days after the Open Championship.
Many cite the jam-packed schedule as one of the reasons golfers are dropping out of the Olympics, while others worry the proximity of the events could detract from each's merit.
Are these desecration concerns valid, overblown, or somewhere in the middle? Two members of the GolfDigest team hashed out the pros and cons of the 2016 British Open-PGA Championship scheduling snafu: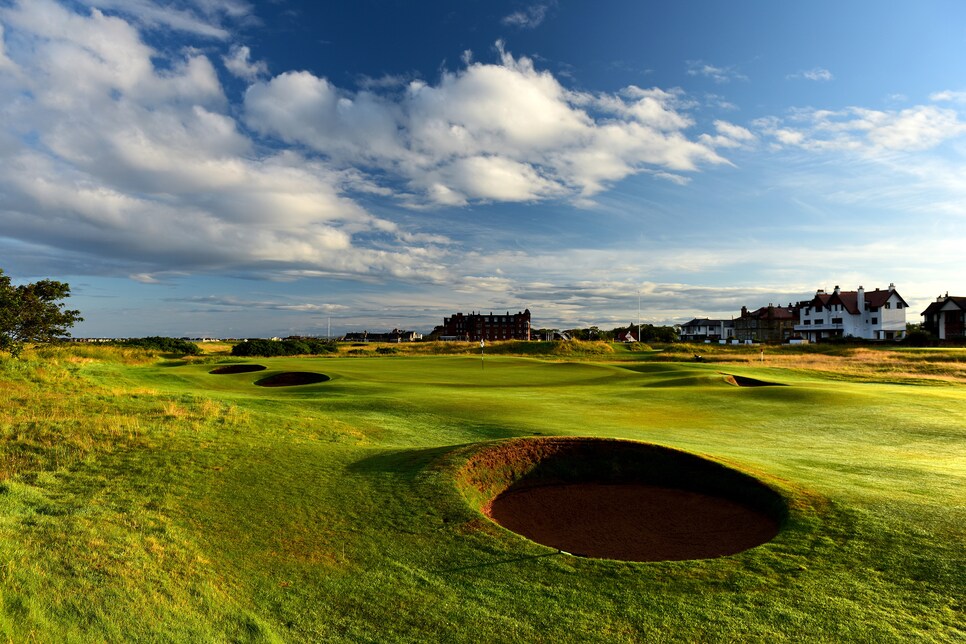 David Cannon/Getty Images
Joel Beall, Assistant Editor: While I initially thought this scheduling quirk was going to be a colossal mess, the more I think about it, I'm kind of digging it. I get the sense we aren't simpatico on this, although not sure if that's because you think two majors in three weeks is ridiculous or it's just your general saltiness as a human that's emanating through. What's your official stance on the 2016 major cluster?
Alex Myers, Associate Editor: My general saltiness has no bearing on the absurdity of contesting two MAJORS in a span of three weeks. What is this, the senior tour? Are there not still 52 weeks on the calendar? Please, explain to me how this is a good thing, and not utter chaos.
JB: I'm all for anything that causes you anguish and grief, a sentiment that further fuels my appreciation for this wacky schedule.
A major benefit of the PGA's new date is increased exposure for the sport. Historically, the PGA Championship's TV numbers during an Olympics year suffer a precipitous drop. The 2012 event in Kiawah drew a 3.4 rating for Rory McIlroy's Sunday conquest. For comparison, McIlroy's second Wanamaker win in 2014 brought in a 6.0 mark. We've heard numerous times this year about golf's Olympic inclusion growing interest in the sport, a proclamation that will grow louder as Brazil nears. If we are to take that attitude to heart, moving one of golf's four most important tournaments away from the world's biggest sporting event speaks to that, as it grabs more coverage and attention from the casual fan base.
Conversely, I feel like this will garner a, "Yeah, so what?" response from a life-long golf zealot like yourself.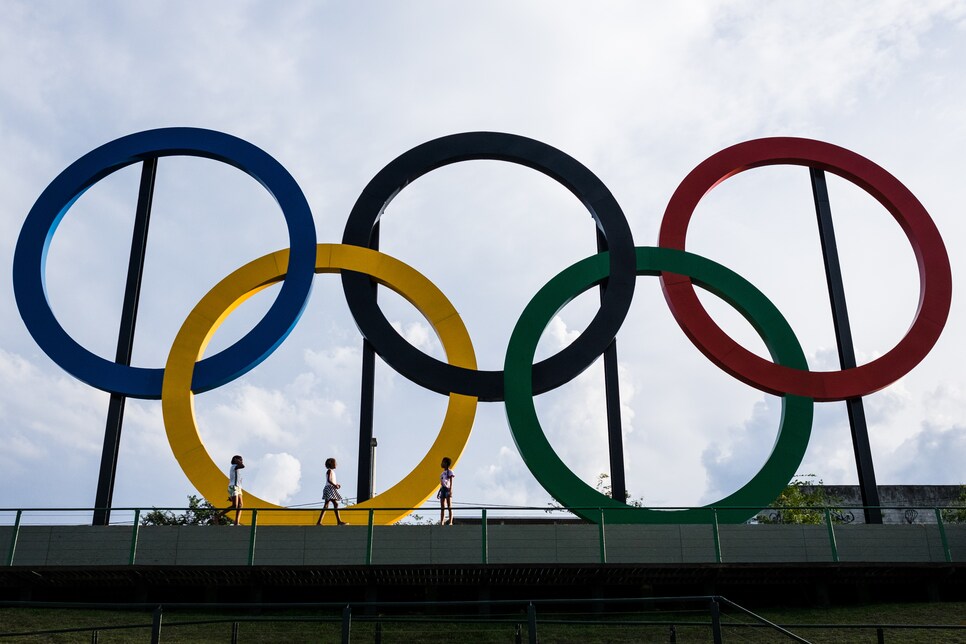 AM: Here you go: Yeah, so what? I see your point, but those comparisons don't hold true since golf wasn't in the Olympics in 2012 and it is now. And obviously, since golf is in the Olympics (for now), the PGA couldn't have gone up against the Summer Games this year. Although, with the way players have been pulling out of the Olympics, they may as well have held them at the same time. The field at the Barracuda Championship might be better than what we see at Rio. Also, I'm not convinced that a late-July date is going to draw more eyeballs for the PGA Championship than its usual August slot. In fact, I think there's a good chance that casual golf fans won't even realize the year's final major is over until the deluge of stories debating the tournament winner's absence from the Olympics start coming out.
JB: It's not just the Olympics that the PGA's August date has to deal with. Football training camps, both pro and college, begin to dominate sports coverage. Baseball's playoff races begin to take shape, and the Little League World Series takes over ESPN for the entire month. In late July, the only thing on the calendar is the baseball trade deadline, which, along with New York Knicks offseasons, is continually the most disappointing event in sports. This new date has a chance to show golf's best to a new audience, a prospect every sport kills for.
Switching gears, do you think the closeness of the two majors allows for a better chance at a player carrying momentum from Royal Troon to Baltusrol? Or are the courses and events so dissimilar that you don't envision much propulsion between the two?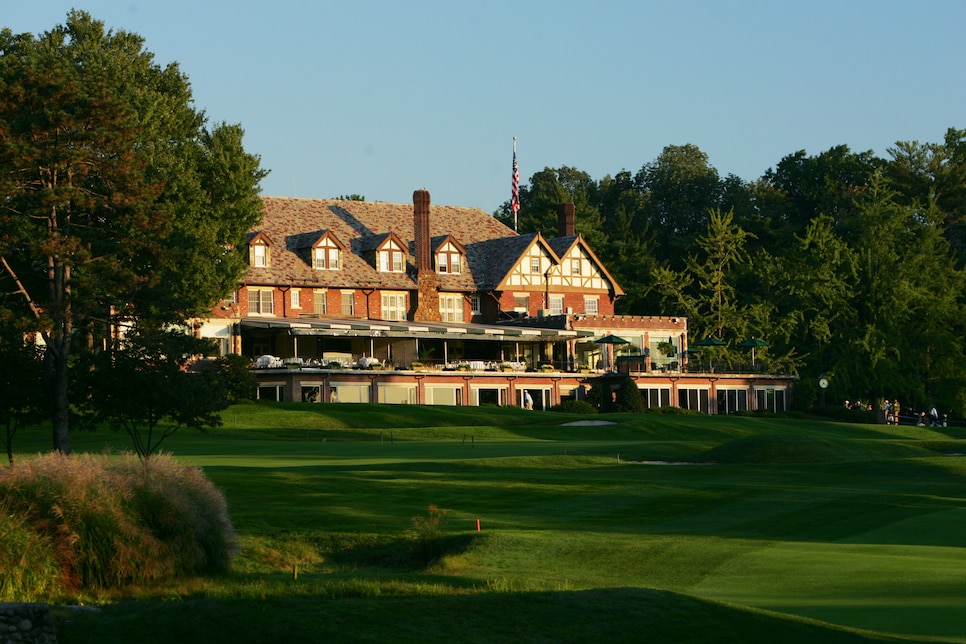 AM: Whoa, whoa, whoa. You can't mention my New York Knicks and expect me not to respond. They've had a great off-season. It just doesn't matter since everyone they acquired will be injured before they're able to deal them by next year's trading deadline. And, of course, the Warriors juggernaut has killed the NBA. But back to golf and how this screwy summer schedule has ruined the season. I think the close proximity of the year's final two majors will allow a player to carry serious momentum from one to the next. And I don't think that's necessarily fair.
You always used to hear about players trying to peak four times a year. But this year, they only have to peak three times since the Open and the PGA will be played basically within the same time frame as a typical summer vacation. With all due respect to Henrik Stenson -- he's got a great resume and a great dad bod -- I have a problem with the prospect of a golfer getting hot for a couple weeks and surging into immortality by capturing a couple quick majors. There shouldn't be so much potential for a fluky run at history.
JB: You're not alone in this fluky-run theory. But this isn't a "Billy Horschel beating fields of 70 and 30 to win the FedEx Cup" circumstance; the Open and PGA Championship brandish two of the strongest lineups of the season. A week or a month could separate the tournaments, no matter: You come out on top of both of these tournaments, there's nothing fortuitous about it.
Besides, a player has won the British and PGA back-to-back five times since 1994, Rory the most example in 2014. If it happens this year, I wouldn't automatically chalk it up to the scheduling quirk.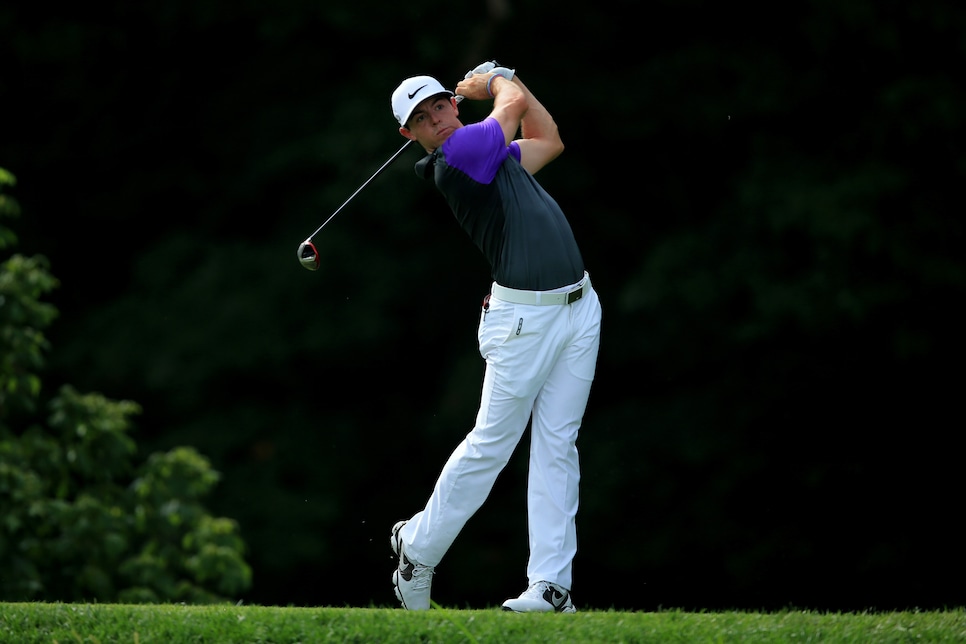 If anything, wouldn't this bunched-up itinerary be of benefit to better players? Guys on tour testify that majors are both physically and mentally draining. That there's so little down time between the two means the British, and especially the PGA, could be as taxing as ever. Though everyone likes an underdog, I like the biggest tournaments to be decided by the best player. Could the schedule actually help weed out the pretenders from major championship contention?
AM: It's possible. And it's true these two events are always pretty close on the schedule. It just doesn't seem fair that someone who is struggling at the Open is almost guaranteed to be struggling at the PGA as well. Catch a cold streak at the wrong time and half your opportunities to win a major for the year disappear quicker than your Cincinnati Bengals in the NFL Playoffs.
To me, though, the worst part is the suddenness with which this major season will be over. As golf fans, we look forward to these four weeks every year and it's a crying shame they're not spaced out better so we can savor them a little more. After the PGA, we're going to have to wait more than eight MONTHS until the next major. And that's if you even get to see the last two. What if you happen to be on an extended family vacation in July? Instead of watching from your comfy couch, you'll probably be stuck on some crowded beach. Awful.
Also, Stenson is "the champion golfer of the year," but yet he only gets to be the toast of the golf world for about a week. Doesn't he deserve a bit more time to bask in the spotlight? Doesn't he deserve at least another week of drinking from the claret jug before returning to work?
JB: True, that's quite the span from Baltusrol to Augusta National, but at least it's a Ryder Cup year. (Receives electroshocks from PGA Tour) Oh yeah, don't forget about the FedEx Cup this fall, quickly becoming a rite of autumn!
And yes, perhaps Stenson won't get the same amount of pub with the PGA so close, although I doubt it: His battle with Phil Mickelson was one of the best sporting moments of the year. I'd also counter that Jordan Spieth's oh-so-close showing at St. Andrews overshadowed Zach Johnson's victory last July. (Or that Danny Willett hasn't received the proper love for his Masters win.) The closeness of the tournaments could produce a more ephemeral salute, but I think that's more predicated off what happens — or who prevails — at each major.
Closing thoughts: Aside from items discussed, do you see any positive upshots from this sandwiched schedule?
AM: It's an exciting three weeks if you're a golf fan -- especially if you hail from the Great White North since the Canadian Open serves as the filling to this tasty Oreo. I would just prefer a bit more space between the year's final two majors so that I could spend a bit more time dunking the chocolate wafers in milk. So would the players it seems, judging by the lack of golfers who will go to Rio for the Olympics two weeks after the PGA Championship concludes. Sure, the Zika virus has been getting most of the attention, but this hectic schedule didn't help. Between these two majors, the FedEx Cup and the Ryder Cup, something had to give.
On the bright side, we won't have to worry about the Olympics throwing a wrench into golf's summer schedule for another four years. Hopefully by then, golf's powers will have figured out a better way to fit everything in.