The Loop
What was it that McIlroy said about Woods, Mickelson that was wrong?
The question to Rory McIlroy at the Tour Championship on Wednesday was an innocuous one and so was the answer, though not everyone apparently saw it that way.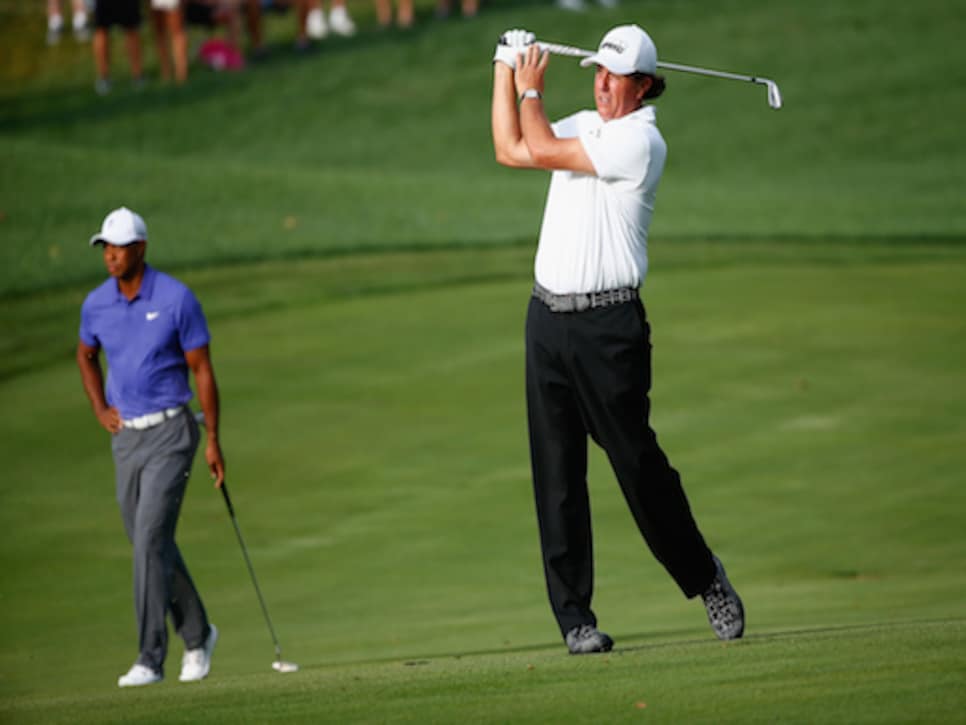 Q. This is the first time since 1992 that Tiger and Phil have not played in the Tour Championship. Do you feel like that symbolizes a changing of the guard?
A. Not really. Phil…came really close to winning the PGA. But it's a lot of golf for him to play in such a short space of time. So you could see he was getting a little tired the last couple of weeks. Tiger's not here just because he's been injured. But I think…when he gets back to full fitness, you'll see him back here again. So I'm not sure. They're just getting older. Phil's 43 or whatever he is [he's 44] and Tiger's nearly 40 [he's 38]. So they're getting into the sort of last few holes of their career. And that's what happens. You get injured. Phil has to deal with an arthritic condition as well. So it obviously just gets harder as you get older."
— The Los Angeles Times: Rory McIlroy sees Tiger Woods, Phil Mickelson in career twilight
— The Daily Mail (U.K.): Rory McIlroy: Tiger Woods and Phil Mickelson are playing the last few holes of their careers
— The Independent (U.K.): McIlroy ready to call time on old men' Woods and Mickelson
They are getting older. It does get harder as you get older. One's injured, the other's tired, and the latter does have that arthritic condition (soriatic arthritis). And each is closer to the end than the beginning. Is this news?
McIlroy nonethless felt compelled to respond via Twitter.
Got a question today about Tiger and Phil... Gave an honest answer, was very complimentary about the 2 best golfers of this generation
Golfers on average have a 20-25 year career, both into the back 9 of their careers... Don't think there's anything wrong with saying that.