Play
What To Do In San Diego (When You're Not Playing Golf)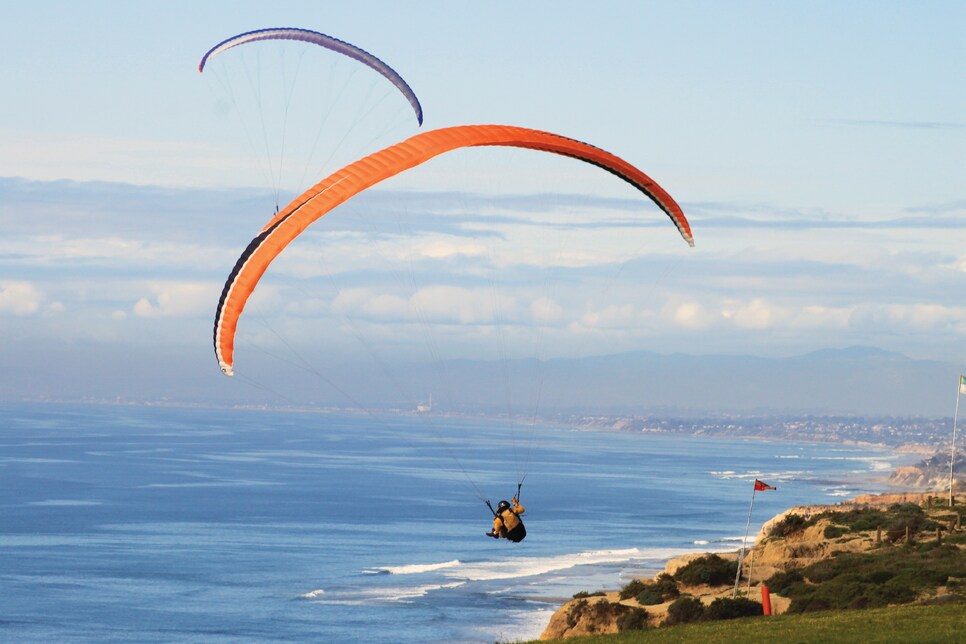 Since the San Diego weather is ideal (72 and sunny) pretty much year-round, take advantage of the outdoor options centered on the beautiful coastal setting.
Without even leaving town, you can kayak, sail, and stand-up paddleboard at several locations along the water. From Mission Bay, close to downtown, Aqua Adventures has kayak, canoe and stand-up paddleboards for rent, and leads a variety of guided tours that allow you to spot local wildlife, including the area's colony of sea lions. A moonlight tour of the bay offers a fantastic view of Sea World's nightly fireworks. For a more thrilling ride, Flagship Cruises will take you on a high-speed open-air jet boat tour of San Diego Bay, where you'll zoom by the Coronado Bridge, the downtown skyline and the bay's cool military ships. It also offers evening harbor cruises. Adventure RIB leads small-group whale watching tours in an authentic Navy SEAL Team Rigid Inflatable Boat (RIB). You can get up close to the majestic humpbacks and gray whales (and dolphins and sea lions too), commonly seen January thru April.
For more coastal adventure, head north to La Jolla—its small, picturesque ocean cove surrounded by cliffs is a prime kayaking spot. Bikeandkayaktours.com will take you on guided excursions to explore the area's sandstone caves, or on snorkeling tours with leopard sharks. If you want to see some of the area's wildlife for free, check out the seals that hang out at The Children's Pool on the beach right in town—a fun, albeit stinky, experience. Another favorite local pastime is to watch the hang gliders and paragliders soar over the ocean cliffs at Torrey Pines. The Cliff Hanger Café was awarded the "Best Sandwich with a View" by San Diego Magazine—from there, you can climb down to the beach or, if feeling more adventurous, take a tandem ride on a glider.
San Diego is a Navy town and home to one-third of the Pacific fleet. The USS Midway Museum at the pier on the north embarcadero is a wildly popular attraction. Visitors can tour this massive aircraft carrier, which was in service for 47 years—from WWII to the first Persian Gulf War. Another cool spot for Navy buffs is The Maritime Museum, which houses a collection of restored and replica ships, including The Star of India, an iron windjammer from the late 1800s, and a Soviet B-39 submarine. The museum also offers weekend sailing excursions on San Diego Bay.
If you have time for only one non-golf related activity, make it a visit to Balboa Park. The 101-year-old sanctuary is one of the most diverse and diverting city parks in the U.S. It's also huge—roughly 1,200 acres. Whether you're into museums, architecture, hiking or just people-watching, the park offers something for everyone (including a great 18-hole golf course!). It offers international gardens and the world-famous San Diego Zoo (with pandas). Art lovers will appreciate the San Diego Museum of Art (one of 15 museums in the park) and its fine collection of Asian art, and the Museum of Photographic Arts has more than 7,000 images representing the entire history of photography. Just like San Diego itself, Balboa Park is ripe for exploring and promises to deliver a memorable vacation.