The Loop
Tiger Woods' first-round at St. Andrews summed up in photos
It was like watching a ghost who doesn't know he's passed.
Tiger Woods may ultimately journey back to golf's upper stratum. But the 14-time major winner's performance on Thursday at St. Andrews, a course he's historically dominated, illustrated how far away that echelon remains.
If a comeback was to be had in 2015, the Old Course was going to be the scene of the crime. With unconfined fairways and minimal undulation, the links provided a prime platform for the former No. 1 player.
Instead, Woods finds himself 11 shots back of the first-round leaders after an opening 76.
Here is Woods' Thursday showing summed up in photos: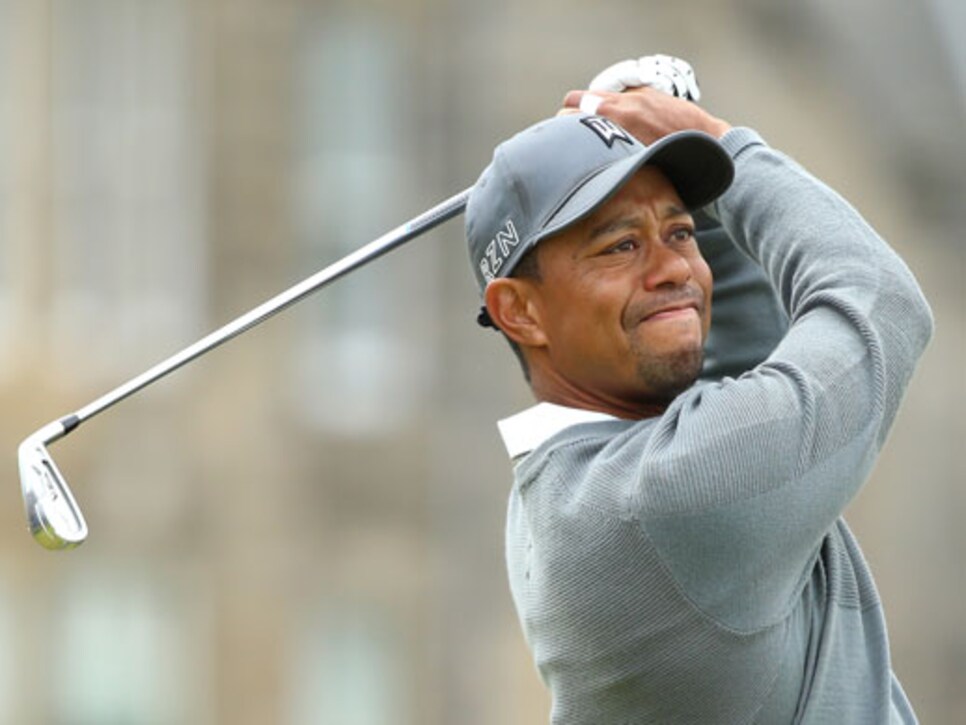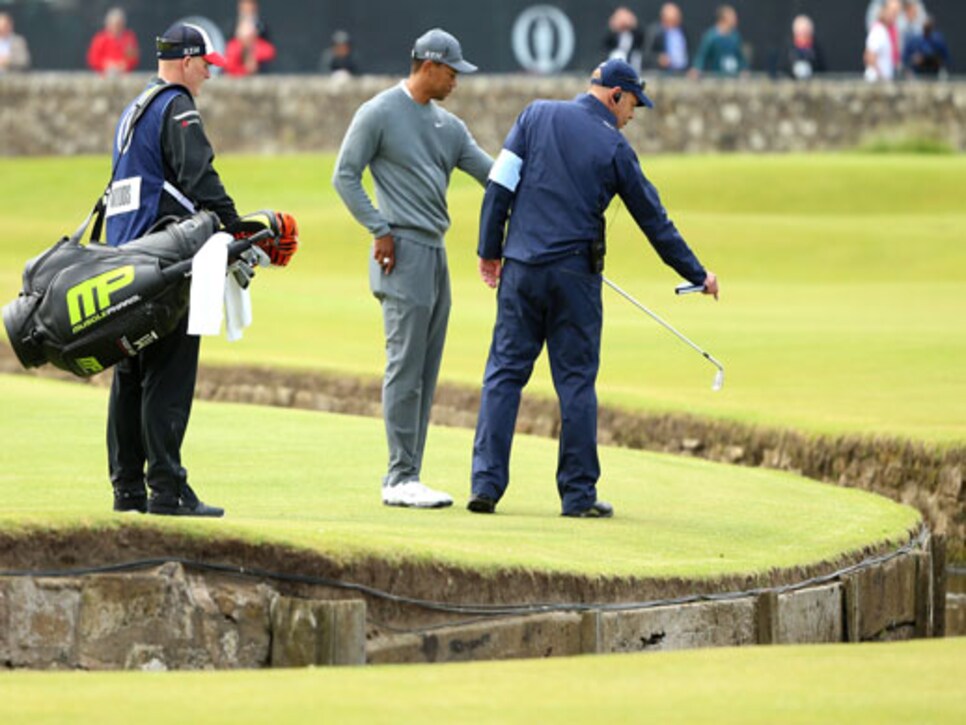 Woods left his approach on No. 1 in the water, leading to a bogey and setting an inauspicious tone.