The Loop
What the hell is a fidget spinner and why are they EVERYWHERE?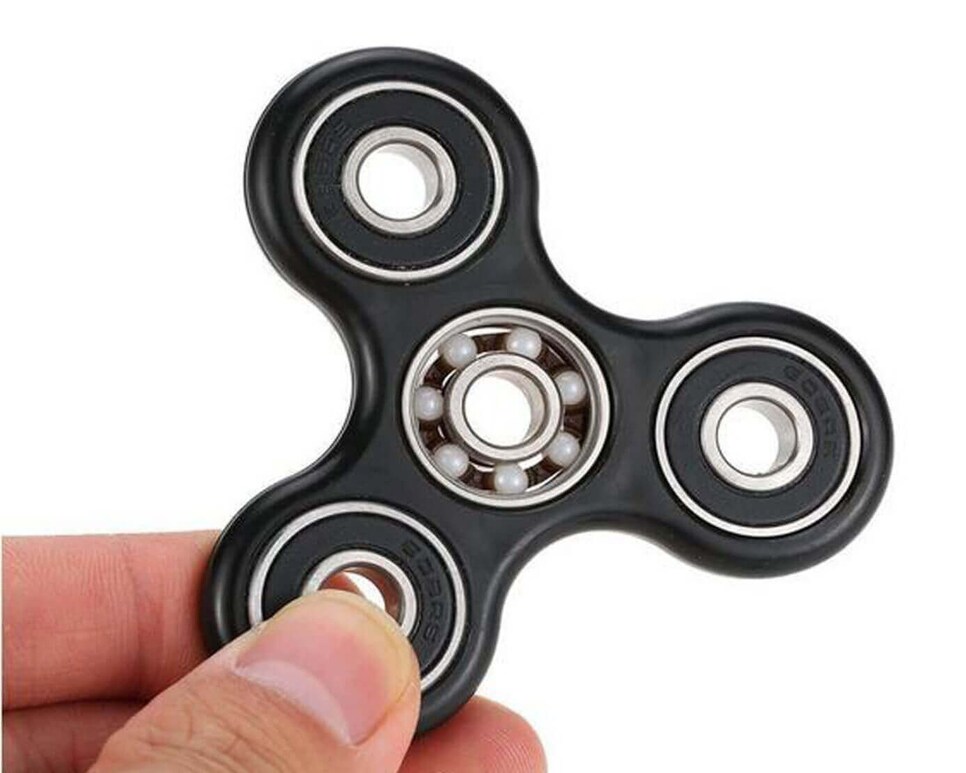 It's a fidget spinner! You hold it and spin it around, and it spins. It's like an adorable little propeller/ninja throwing star. You know those prizes you won for crushing 20 straight skeeball games at Celebration Station in 1987? It's like one of those, except it's made mostly of Rollerblade bearings, costs $32.99 and will arrive via Chinese steamer in six weeks, after which, in due time, it will end up in a crate in your damp crawlspace making friends with the Tamagotchi.
What's the allure of these things?
Science argues they hold great benefits for those with ADD and ADHD, that the motion and sensory input helps calm and focus some students. Or not! The internet does not appear to be a trustworthy source for hard science on this viral fad, somehow. But I do know this: My son is a relentless fidget engine, and he ordered like three of these with his own money. My other son uses them primarily for flinging at the television while I shout at him.
Yeah, no one knows. We should probably look into this more, but it's been a bit of a chaotic week for journalists, sorry.
Yes! And FAST! They actually never seem to slow down, it's weird. You know those dream tops in "Inception" that never stop spinning? They're like that, only they spin longer and make more sense.
Yeah, thanks. I don't see movies much.
You don't! Fidget spinners are sold out everywhere on in the world, and the only way to obtain one is to physically camp outside the factories in which they're being ferociously produced, and hope you can rob an outgoing FedEx truck in some sort of guerrilla-gadget operation. Bring snacks, this might take a while. Just not nachos, the crunching totally gives away your location.
Can you bring fidget spinners to the golf course?
Sure! Still a big no on the air horn though, sorry.
Can I build my own fidget spinner?
Yes! For the budget-conscious, it also turns out you can fidget with any object in the house! Right now I'm playing with a thing I constructed from three BBQ tongs, two slices of Gouda and a kitchen utensil. I call it the Whirring Cheesefork. Available on Amazon for $32.99, patent pending, you vultures.
Wait, how are you writing this?
You're playing with one right now, aren't you.
I'm sure I don't know what you're talking abo-
IT'S FOR RESEARCH, JAMES COMEY, OR I GUESS NEW JAMES COMEY
It's not at all for research, is it?
LOOK, I AM NOT ON TRIAL HERE
You totally have a fidget spinner! Why are you making all these jerk jokes when you clearly have one?
I ENJOY THE MINOR G-FORCE SENSATION OF WAVING IT AROUND WHILE IT SPINS,
Absolutely not, but you may borrow my cheesefork.