The Loop
What Siri can and can't tell you about golf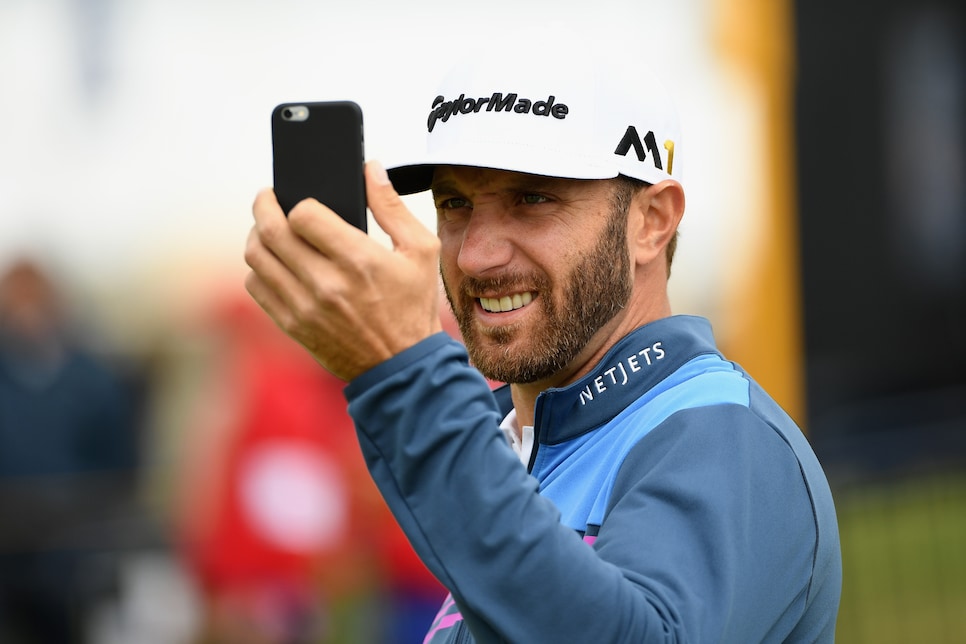 There are two types of iPhone users: Those who talk to Siri and those who don't. Now don't get us wrong, she's always good for knowing the weather or a quick joke, but there's never been anything too indispensable about the robotic voice—until now. A recent Apple update has made Siri a golf expert.
Siri can now tell you PGA and LPGA tournament results, individual scores and player bios. If you're trying to remember exactly which major Tiger won last, Siri has historical stats back to 2007, but just for the majors. Tournament information for all PGA and LPGA events from 2017 through 2018 is also available, with stats updated during rounds.
The information was engineered into what Apple calls the "Siri Knowledge Base," so you don't have to question the Wikipedia redirect that used to populate after golf questions.
However, as we've seen in the past, Siri doesn't have the answer to everything. She's even been known to elicit sarcastic and too-honest answers every now and then. We imagined the most Siri-responses to some of the most common golf questions, here:
Question: What happened to Jordan Spieth at Amen Corner?
Siri: (Phone bursts into flames)
Question: What is Rickie Fowler wearing this weekend at the Sony Open?
Siri: Whatever it is, it will be dope.
Question: Why didn't Lexi Thompson win the ANA Inspiration?
Siri: (Unintelligible yelling)
Question: Where did Dustin Johnson finish at the Masters?
Siri: (Plays Tom Petty's "Free Fallin'")
Question: How can I lower my handicap?
Siri: Feels like you need to try a more relaxed grip, you're practically squeezing the life out of me.
Question: What's an 'armchair official?'
Siri: Here are the results for 'Top 10 Worst Villains in History.'
Question: What's Paulina Gretzky's phone number?
Siri: (Laughs until battery dies and phone turns off)
Question: Did Phil Mickelson win the 2017 U.S. Open?
Siri: Did you mean "Top 10 sacrifices you have to make after becoming a parent"?
Question: Tell me a joke.
Siri: Here is the most recent recorded video of your golf swing.
Question: When's the next available tee time at Augusta National?
Siri: (Screen goes black) You've been locked out of your phone, please try your passcode again in five minutes after you've snapped back into reality.
Question: What should I wear with an argyle sweater vest?
Siri: A bag over your head.
Question: Is Tiger Woods back for real?
Siri: (Exhales loudly and whispers) God, I hope.